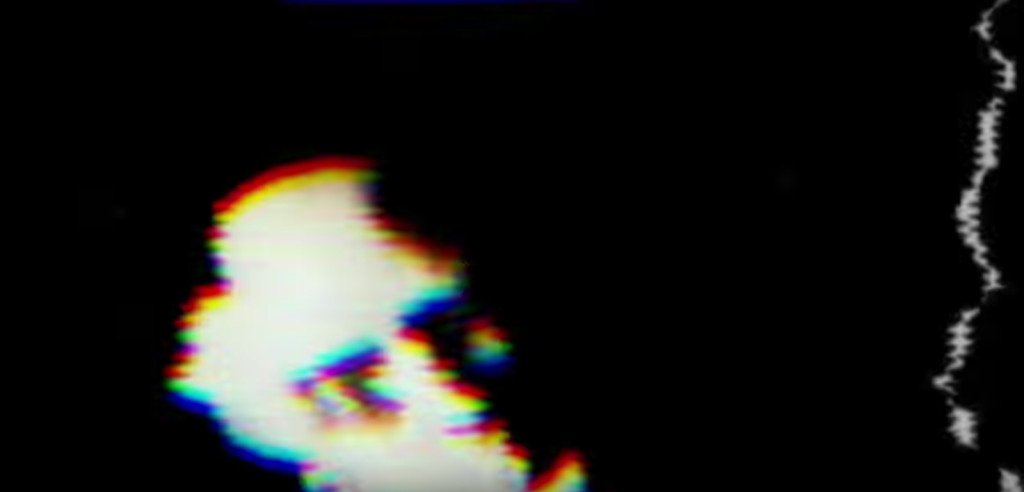 The mangling GoRgo LP by Italy's intense instrumental drums-and-dueling-bass trio MoRkObOt was released less than two weeks ago via Supernatural Cat Records, the label operated by members of Ufomammut and The Malleus Rock Art Collective. Just on the heels of the album's international dispersal, a facially-mangling new video for the track "Ogrog" has been set loose.
MoRkObOt declares, "'Ogrog': A mazy trip inside the ultra-vacuum mind of the space god, experience the abyss of mutation through the melting faces of MoRkObOt's messengers Lin, Lan, Lon!"
"Ogrog" sees its debut through Decibel Magazine who offers, "Sticking to their formula of two bassists and a drummer, GoRgo is heavy on experimentation and groove. "Ogrog" is one of the heaviest songs on GoRgo, releasing wordless doom upon listeners. Now it has a video. Like other MoRkObOt videos, it's heavy on effects and will probably leave you more confused than when you started, which should be typical of your MoRkObOt listening experience by now."
Displace your face into outer space with MoRkObOt's "Ogrog" RIGHT HERE.
GoRgO is available now on CD, LP, and digital formats via Supernatural Cat HERE.
Recorded by Giulio Ragno Favero (Zu, Teatro Degli Orrori, OvO, One Dimensional Man) at Lignum Studio in Padova, Italy, MoRkObOt's fifth full-length GoRgo took only three days to capture, and was cut live in a minimal amount of takes, and mixed in eight days, a testament to the trio's impressive musical coherence and unity. GoRgO ushers in a new era in writing for the band; one that revolves around constructing more ambitious structures driven by simpler forms and tighter structures. The flooring percussive thunder of Lon is topped with the dueling, winding intensity of bassists Lin and Lan with unrelenting intensity through the album's entire thirty-eight-minute duration.
http://www.morkobot.org
http://morkobot.bandcamp.com
http://www.facebook.com/morkobot
http://www.youtube.com/user/morkobotchannel
http://www.supernaturalcat.com
https://www.facebook.com/pages/SUPERNATURALCAT/73791529788