"There in the Black Mountains of Eternal Winter,
Where icy mists shroud the evil moon in the velvet sky,
Did the Shard of the Ancient Star fall,
Bound to the astral sorceries of the Crystal Palace,
Encased in Death's cold embrace,
And only in the Dawn the sorrowful winds of the Sad Stars whisper,
The dark mysteries of Time & Eternity…" — MORIBUND DAWN
Dark Mysteries Of Time & Eternity, the debut full-length from Arizona black metal practitioners MORIBUND DAWN, is out now on Carbonized Records.
Featuring within its ranks a member of Savage Necromancy and collectively worshipping at the altar of Vinterland, Dawn, and Dissection, MORIBUND DAWN unapologetically recaptures the sounds of early Swedish-styled melodic black metal. Dark Mysteries Of Time & Eternity tells the legendary tale of the Frozen Flame – the fallen Star that shone brightest of the Crimson Rain. At once grim, menacing, and anthemic, the band conjures a blazing thunderstorm of mystical might and sorrowful sorcery under the frozen velvet sky.
Dark Mysteries Of Time & Eternity was recorded and Mastered by Zach Rippy at Sound Signal Audio with album art by Neill Frianeza Catangay, and logo by legendary metal artist Christophe Szpajdel.
The record is available on CD and digitally via Carbonized Records. Find physical orders at THIS LOCATION and digital orders at THIS LOCATION where the record can be streamed.  
Dark Mysteries Of Time & Eternity Track Listing:
Azure Zeal
Dark Mysteries of Time & Eternity
The Frozen Flame
Sorrow Rides The Star-Winds
Frozen Fog Enshrouds the Crystal Palace
Lunar Chaosium
MORIBUND DAWN:
Andrew Ferris – vocals, guitar
Alexander M. Brown – guitar
W.L. Knight – bass, keyboards
David – drums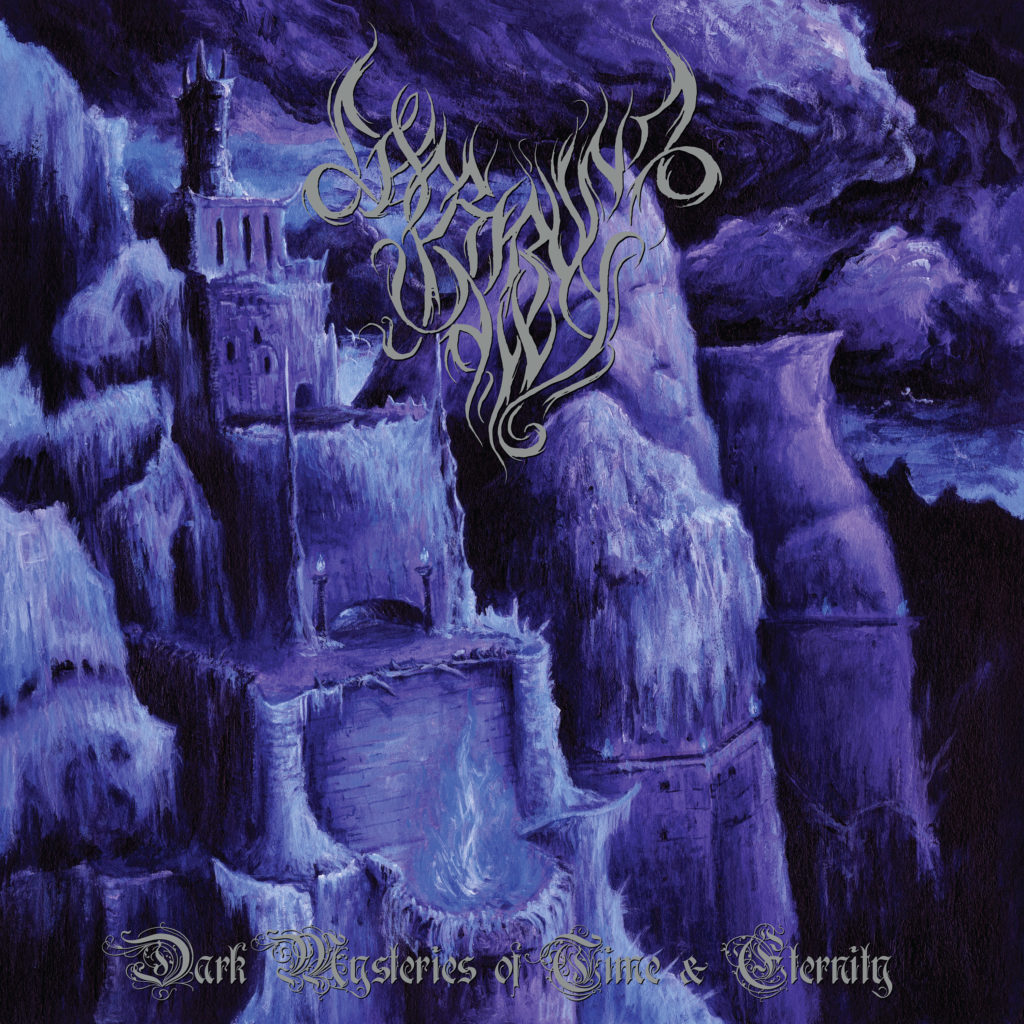 http://www.carbonizedrecords.com
http://www.facebook.com/Carbonized-Records
http://www.twitter.com/Carbon_Forms
http://www.instagram.com/carbonizedrecords
http://www.carbonizedrecords.bandcamp.com