"…truly nasty…" — BrooklynVegan
BrooklynVegan is currently streaming "Deaththirst" from MORBIKON, the new blackened death metal project featuring guitarist/bassist Phil "Land Phil" Hall (Municipal Waste, Cannabis Corpse, Iron Reagan), drummer Dave Witte (Municipal Waste, Discordance Axis), and vocalist Mathias "Vreth" Lillmåns (Finntroll, …And Oceans). The track comes by way of the band's Ov Mournful Twilight debut set to drop on October 28th via Tankcrimes
The creative effort of Land Phil exploring the dark corners of extreme music, MORBIKON is guided by the second wave of Scandinavia's black metal and melodic death metal scenes of the '90s. "MORBIKON to me is an opportunity to explore new atmospheres and new realms of extreme metal," notes Hall. "I wanted to fill it with memorable hooks and punishing moments. I am very happy with the result of these songs and hope everyone notices the amount of detail that has been added to every corner of the music. I also have to give Dave Witte a lot of credit for laying down amazing drum tracks that added so much to these songs.
BrooklynVegan crowns "Deaththirst" "truly nasty." Adds Hall, "'Deaththirst' is by far one of the most intense and brutal tracks on the new MORBIKON album. I wanted people to get a taste of the more punishing side of this band. Press play and get your ears bludgeoned by our brand of black metal warfare."
Stream MORBIKON's "Deaththirst," now playing at BrooklynVegan, at THIS LOCATION.
Watch MORBIKON's previously released animated video for "Universal Funeral" HERE and stream "Cursed To March On Shattered Limbs" HERE.  
Ov Mournful Twilight will be released on CD, limited edition LP, and digitally. Find CD preorders HERE, LP preorders HERE, and digital preorders HERE.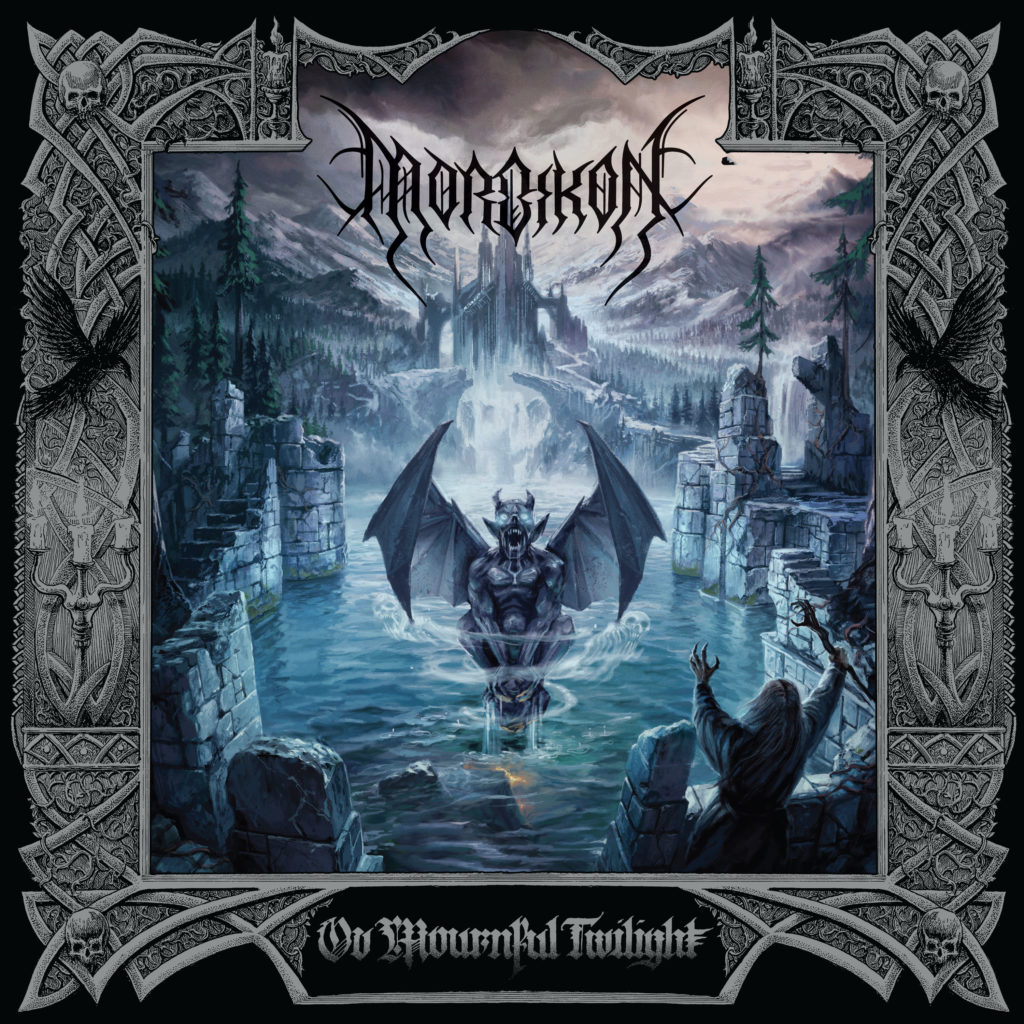 http://www.facebook.com/morbikon
http://www.instagram.com/morbikon
http://www.tankcrimes.com
http://www.facebook.com/tankcrimes
http://twitter.com/tankcrimes
http://www.instagram.com/tankcrimes