Black metal outfit MORBIKON, the creative effort of guitarist/bassist Phil "Land Phil" Hall (Municipal Waste, Cannabis Corpse, Iron Reagan), has announced a final round of live dates to close out the year.
Set to commence on November 28th in Indianapolis, Indiana and run through December 6th in Pittsburgh, Pennsylvania, the tour includes a stop at Decibel's Metal And Beer fest. The band will be joined by Flesher on select shows.
Comments Hall, "MORBIKON will be trekking across the Midwest to play Decibel Metal And Beer Fest this December. Joining us on select dates will be Indianapolis death rippers, Flesher. We are excited to hit the majority of these cities for the very first time. We are ready to shred the faces off every sick metalhead that is brave enough to buy a ticket!"
Tickets are on sale now. See all confirmed dates below.
MORBIKON w/ Flesher:
11/28/2023 Black Circle Brewing – Indianapolis, IN
11/29/2023 Beat Kitchen – Chicago, IL
12/01/2023 Decibel Metal And Beer Fest @ The Summit – Denver, CO ** MORBIKON only
12/02/2023 Cosmic Eye Live – Lincoln, NE ** MORBIKON only
12/03/2023 The Sinkhole – St Louis, MO
12/04/2023 Sanctuary – Detroit, MI
12/05/2023 Blind Bob's – Dayton, OH
12/06/2023 The Shred Shed – Pittsburgh, PA
MORBIKON released their debut full-length Ov Mournful Twilight, last year via Tankcrimes. The project is guided by the second wave of Scandinavia's black metal and melodic death metal scenes of the '90s. Said Hall of the project and the band's first ever live performances in September, "MORBIKON was started as a passion project between myself and my writing partner Quotidius in 2020 to express our love of early '90s black metal while simultaneously blowing off some steam trapped in a quarantine. Getting Dave Witte (Municipal Waste, Discordance Axis) involved pushed the music to a new level, then an awesome opportunity came to work with the outstanding vocalist Mathias Lillmåns from the Finnish band Finntroll. We completed the album Ov Mournful Twilight in the middle of the pandemic not considering any live show prospects. Now, three years after the inception of the band, we finally have the opportunity to play the music live. Unfortunately, the logistics of bringing Mathias Lillmåns all the way from Finland has proved to be infeasible. Stepping into the role of vocalist is original lyricist Quotidius. We are also welcoming guitarists Toby Swope (Psychosomatic) and Adam Guilliams (Cannabis Corpse). Drums will be handled by Dave Witte."
Purchase Ov Mournful Twilight on CD or LP via Tankcrimes at the label webshop HERE and digitally at Bandcamp HERE. Watch the video for "Universal Funeral" HERE and "Borne Of Phantom Vessel" HERE.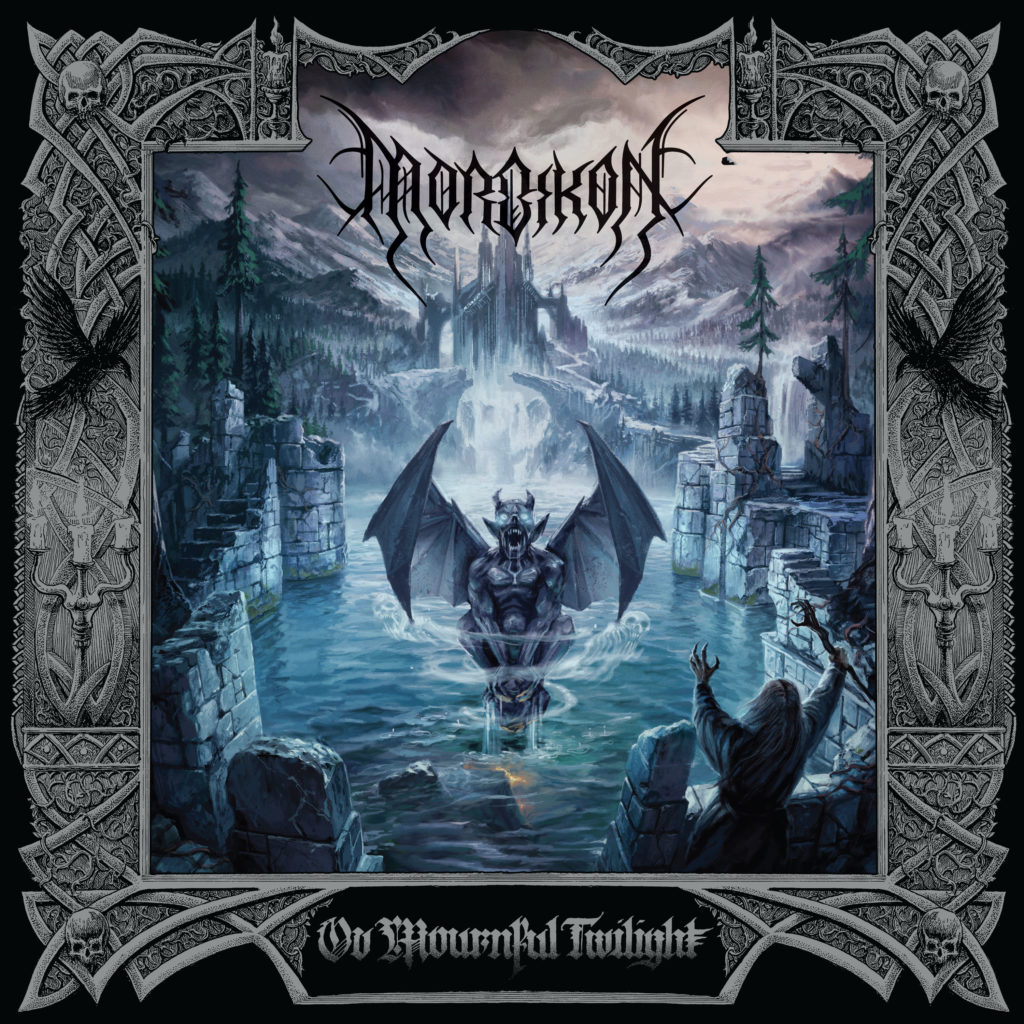 http://www.facebook.com/morbikon
http://www.instagram.com/morbikon
http://www.facebook.com/tankcrimes