A band who continually embarks on tours across the globe, France's avant sludge coven MONARCH will head to the Australian continent for the fourth time in the coming weeks.
From July 18th through 21st MONARCH will dredge the Brisbane, Sydney, Melbourne and Perth metropolises laying down an oppressive and ethereal wall of noise-filled opening support for doom legends Saint Vitus. Just days later, on July 27th the quartet will return to Sydney to headline Slaughterfest VI over thirteen other underground acts on the decimating bill.
MONARCH Australian Tour:
7/18/2013 The Hi Fi – Brisbane w/ Saint Vitus
7/19/2013 The Hi Fi – Sydney w/ Saint Vitus
7/20/2013 The Hi Fi – Melbourne w/ Saint Vitus
7/21/2013 The Rosemount – Perth w/ Saint Vitus
7/27/2013 Spectrum – Sydney @ Slaughterfest VI [info]
A thirty-four minute down-tempo/down-tuned funeral dirge comprised of three tracks, MONARCH's sixth full-length Omens was released via At A Loss Recordings in February 2012, surging with the band's caustic, trademark style of slow-motion apocalyptic doom, writhing with haunting moans and layered, ghostly shrieks.
Stay tuned for more updates on MONARCH and At A Loss Recordings in the coming days.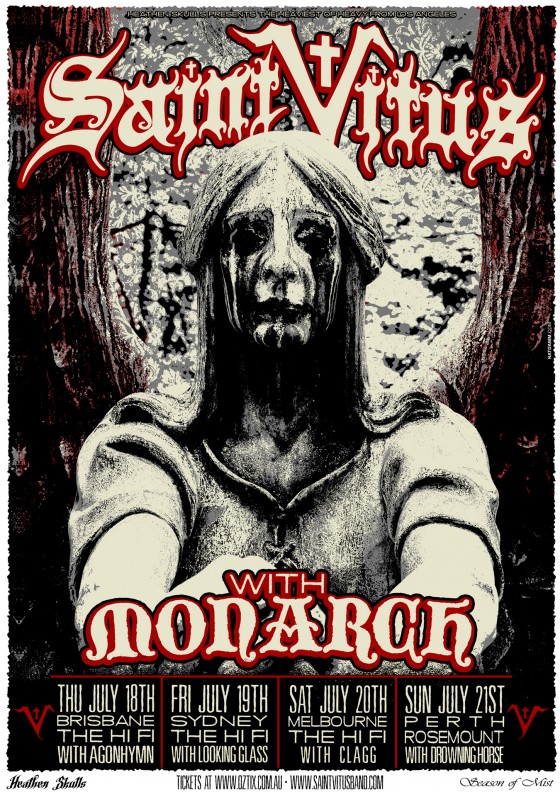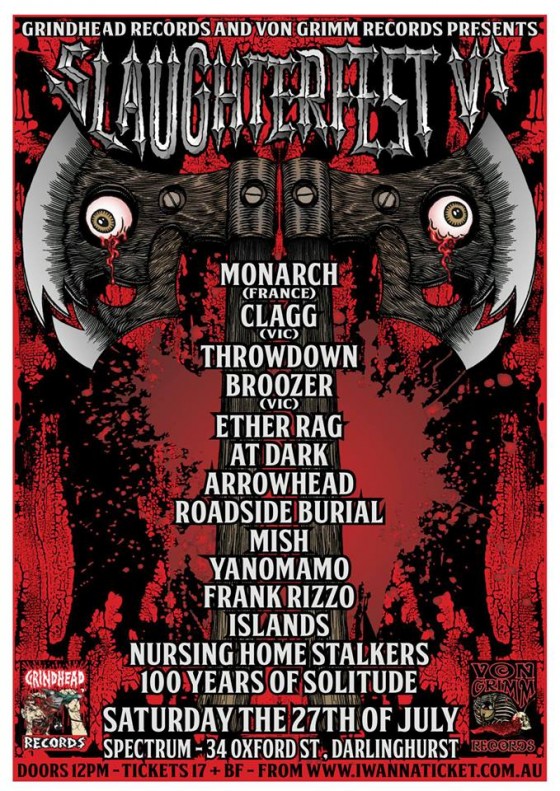 http://www.facebook.com/pages/Monarch/121146434822
http://twitter.com/xMONARCHx
http://www.atalossrecordings.com
https://www.facebook.com/atalossrecordings