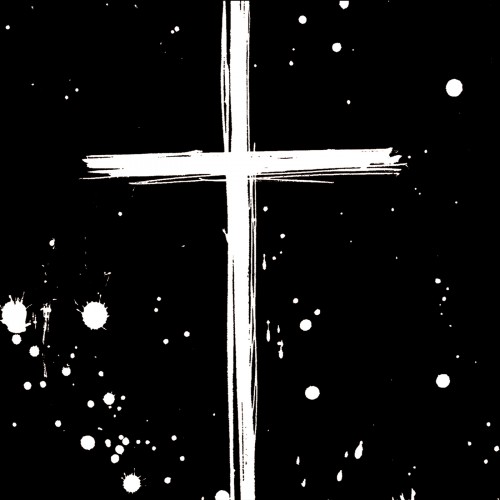 French drone/sludge collective MONARCH this week confirm the details of their recently completed sixth album, Omens — the band's first release for Maryland-based At A Loss Recordings — now confirmed for public consumption on February 28th.
A thirty-four minute down-tempo/down-tuned ethereal funeral dirge comprised of three tracks, Omens perfectly personifies what fans have come to embrace about MONARCH since their 2005 inception, their caustic, crushing style of slow-motion apocalyptic doom coming alive with haunting moans and layered, ghostly shrieks throughout Omens' entirety. The record features artwork by Yann Black and Valérie Poulin and will be released as a six-panel digipak CD in an initial pressing of 1,000 copies.
MONARCH recorded Omens over a four month period in four different countries with four different producers — Osaka, Japan by Hironori Ochi @ Kakurega, Melbourne, Australia by Neil Thomason @ Head Gap, Montreal, Canada by Matt Cartman @ Crane Studio, and Chicago, IL by Sanford Parker @ Engine Studios — mixed by Sanford Parker and mastered by Collin Jordan at The Boiler Room (Twilight, Ministry, Yob). The album features newest member Rob Shaffer (Dark Castle, YOB) along with guitarist Shiran Kaïdine (Year of No Light), bassist MicHell Bidegain, and as always the ethereal, penetrating vocals of Emilie Bresson. The record also includes guest appearances by Atsuchi Sano (Birushanah), Yailen Munoz (Ensorcelor), Eric Quach (Thisquietarmy), Jeanne Peluard (The Sparteens) and Robert MacManus (ex-Grey Daturas, ex-Monarch).
A brand new teaser clip for Omens has been constructed to give fans a glimpse of what to expect from the album.
Monarch-Omens. from Sabbat Noir on Vimeo.
Omens Track Listing:
1. Blood Seeress
2. Transylvanian Incantations
3. Black Becomes the Sun
Continuing their tradition of constantly touring worldwide, MONARCH have already confirmed several appearances throughout regions of Europe for February and March, with upcoming tours of Europe, Japan, and North America in the works as well.
MONARCH confirmed appearances:
2/17/2012 Gaztetxe d'Akotz – Basque Country
2/19/2012 Carlo Levi – Liège, Belgium
2/20/2012 USCHIS-HC IMBE – Leipzig, Germany
2/23/2012 Kuudes Linja – Helsinki, Finland
2/24/2012 Club Melna Piektdiena – Riga, Latvia
2/25/2012 Club Propaganda – Vilnius, Lithuania
2/29/2012 Loppen – Copenhagen, Denmark
3/01/2012 Stubnitz – Rostock, Germany
3/02/2012 AJZ Bielefeld – Bielefeld, Germany w/ The Wounded Kings
3/03/2012 Glazart, Paris, France
Stay tuned for more info on the upcoming Omens, as well as more on MONARCH into 2012.
http://www.facebook.com/pages/Monarch/121146434822
http://twitter.com/xMONARCHx
http://www.myspace.com/monarchuberalles
http://www.atalossrecordings.com
https://www.facebook.com/atalossrecordings