All Is Left To See is the third long player from Swedish progressive sludge metal unit, MOLOKEN. Expanding upon the harsh, disconsolate air of their 2009 debut, Our Astral Circle, which Sputnik Music championed for its, "dissonant complex rhythms, angsty screams and heavy drumming," and Brutalism applauded for its, "melancholic leads," and, "thundering sludge sections," MOLOKEN's eight-track All Is Left To See is a monolithic wall of dread and despair shrouded in sulfuric atmospheres and an overwhelming sentiment of desolation. Centered around a lyrical concept called mörkrets kärna (Swedish for "darkness core"), the record serves as a soundtrack to falling into a pit of misery, depression and paranoia, dragging down loved ones and trying desperately to make sense of it all. Could this be the end? All is left to see…
Following last month's premiere of "I Dig Deeper" courtesy of Cvlt Nation, today Heavy Blog Is Heavy hosts the official North American premiere of opening threat, "Subliminal Hymns," hailing a track that, "hints at the greater kaleidoscopic nature of the record with the depth of atmosphere that bleeds from its grizzly sludge riffs. 'Subliminal' is right; sometimes the darkest things are those which are only implied. Thirsty yet?
Get possessed by MOLOKEN's "Subliminal Hymns," now playing at Heavy Blog Is Heavy RIGHT HERE.
And if you missed it, sample "I Dig Deeper" at THIS LOCATION.
All Is Left To See is MOLOKEN's first studio offering in four years. Recorded mostly live by Pelle Henriksson at Tonteknik Recording (Refused, Breach, Cult of Luna, Meshuggah, Entombed), the record boasts thirty corrosive minutes of some of the band's most eclectic, engrossing and traumatizing compositions to date and includes the stark and twisted cover renderings of Costin Chioreanu (Bloodbath, Paradise Lost, My Dying Bride, Ulver etc).
All Is Left To See will be released on CD and digitally in Europe on October 23rd, 2015 followed by a North American release on November 13th, 2015. For preorders point your browser HERE. Fans of Coalesce, Isis, Cult Of Luna and the like, pay heed.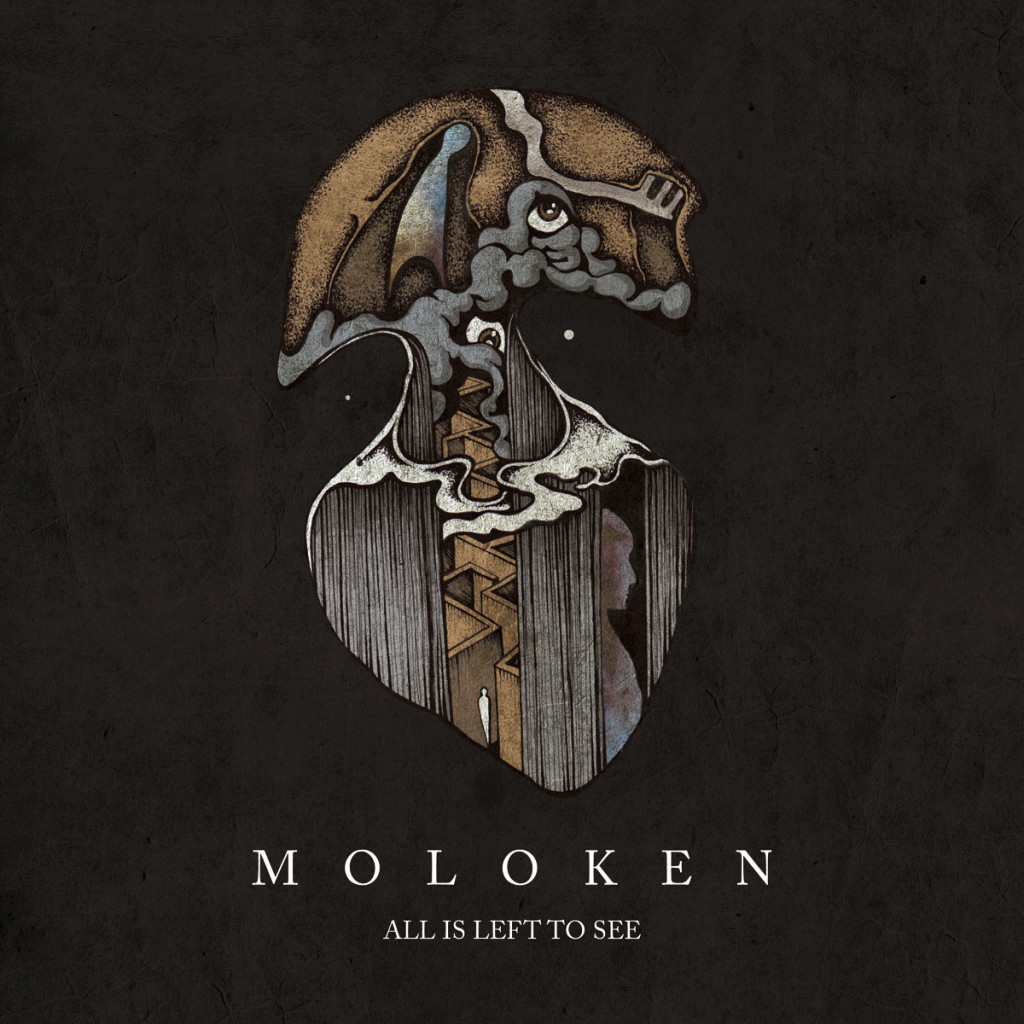 http://www.facebook.com/Molokenofficial?ref=profile
http://www.templeoftorturous.com
http://www.facebook.com/ToTRecords
http://www.templeoftorturous.bandcamp.com