The thundering new self-titled 12″ EP from San Francisco-based low-end bruisers, MOHICANS, is out this week through Creator-Destructor Records.
Through their unique blend of down-tuned metallic hardcore, some could call MOHICANS a straight-up heavy metal band in regard to their swamp-like soul-swallowing G-Standard riffing and vicious metallic aesthetic, it is also clear that the band comes from a road-worn hardcore background, as they focus their mid-tempo driven fury and ferocious vocal delivery into a short and sweet fifteen minutes that doesn't overstay it's welcome. The six tracks that comprise the band's latest offering remind the listener of Remission-era Mastodon in its stoner-friendly doom-ridden sludge, mixed with the desert-rock melodic stylings of Kyuss and Queens Of The Stone Age and the punk/hardcore urgency of Black Flag, allowing for an impressively ferocious and unsettling vibe throughout.
MOHICANS' self-titled EP can be heard in its entirety RIGHT HERE.
Mohicans will see release this Friday, December 18th, pressed on two different configurations of 180-gram colored vinyl — Blood Red and Beer with Splatter. The first pressing is limited to 250 pieces, features a silkscreened B-Side, and comes with a digital download card. Physical LPs and MOHICANS merch can be preordered HERE and place digital orders HERE.
MOHICANS will pummel their Bay Area hometown with a duo of record release shows in conjunction with the release of the EP, next Friday and Saturday December 18th and 19th alongside labelmates Wilderness Dream and more. Additional tour dates will be announced shortly.
MOHICANS Record Release Shows:
12/18/2015 Redwood City Underground – Redwood City, CA w/ Viral, Wilderness Dream, Glacier Eater, Holy Hell [info]
12/19/2015 Hemlock Tavern – San Francisco, CA w/ Worship, Red Wood, Wilderness Dream [info]
While MOHICANS' sonically punishing twin guitar attack of Zac Terrones and Brian Williams on Mohicans sets a decimating tone for the album, it is frontman Chris Palomarez' unwavering and every-intensifying vocal delivery and bleak lyrical content that refreshingly appeals to the more punk/hardcore side of the band's unique sound. Palomarez wrote the lyrics to the six songs while he was living in Los Angeles, suffering from severe anxiety, broke and alone. He would spend nights driving aimlessly around Hollywood at night to shake off his nerves, writing lyrics along the way. These drives and lyrical reflections were an outlet for his intense feelings of alienation and failure in new and unforgiving city. You can hear the aggravation and fire in Palomarez' voice as he destroys his vocal chords over a thundering rhythm section of Justin Shearer on bass and David Sahlem on drums, although Palomarez himself recorded the drums on the EP.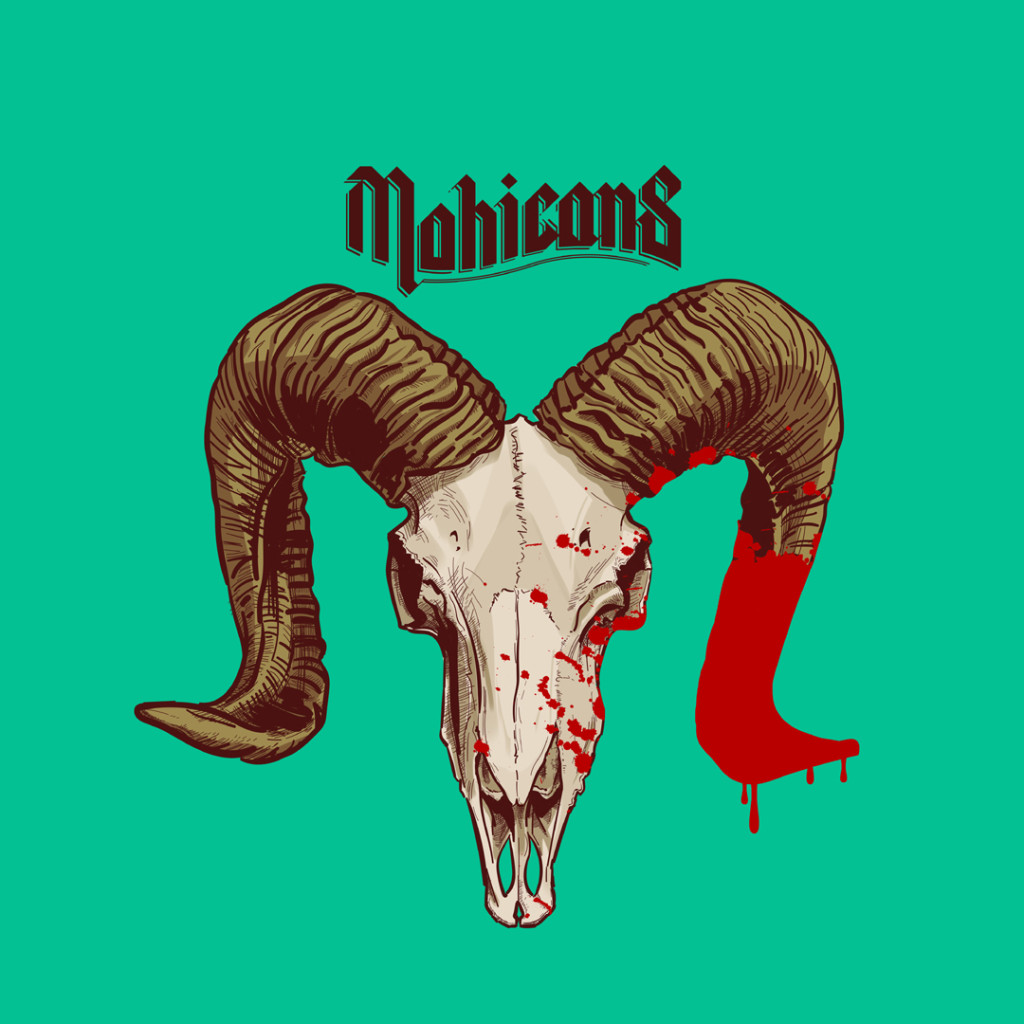 http://www.facebook.com/mohicansband
http://www.creator-destructor.com
http://www.facebook.com/pages/Creator-Destructor-Records/281868423801
http://www.twitter.com/CD_Records
http://www.creator-destructor.bandcamp.com