Decibel Magazine is currently crushing skulls through the exclusive premiere of "Execution Style," the new single from San Diego's metallic hardcore squad, MIZERY. Hailing from the band's Absolute Light debut LP, which will come writhing into existence in July through Flatspot Records, the song strikes this week amidst the band's current US tour advancing the album's release.
In February 2016, MIZERY took over The Pit Studios in Van Nuys with Taylor Young (Nails, Twitching Tongues, Rotting Out), to record Absolute Light, the album delivering ten bruising and infectious tunes, where the hard edge of the band's music contrasts tastefully with the poetic lyrics, influenced by spiritual topics and philosophical questions. Featuring guest vocals by David Wood (Down To Nothing, Terror), Dan Weinraub (Downpresser), and Anthony Herrera (Take Offense), Absolute Light was mixed and mastered by Arthur Rizk (Power Trip, War Hungry) at Solomon's Gate's in Philadelphia, and features cover artwork by Sam Octigan (Iron Mind, Warbrain, Outsiders Code).
Get "Execution Style" with MIZERY at Decibel Magazine RIGHT HERE.
Flatspot Records will release Absolute Light on July 22nd, with a European pressing licensed to Reality Records. The limited two-song advance cassette, and preorders for the Absolute Light LP are now available HERE.
Hear the cassette singles "One Kiss" and "Discrimination Of Eye" at Revolver Magazine HERE.
Following their set at Sound And Fury 2016 in Los Angeles, MIZERY is currently touring across the country on Nuke The Nation 2016, alongside Response, Lock, Gag, Unified Right, Society Abuse, Skourge, and others. Afterwards, the band will return to the West Coast on the Mama We Coming Home Tour including shows with Will To Die. And in August, MIZERY will head back out on the road, this time supporting Merauder on their final US tour, which doubles as a twentieth anniversary run for their classic Master Killer album, circling the Eastern half of the country from August 20th through September 2nd.
With members currently/formerly involved in Twitching Tongues, Downpresser, Gods Hate, Xibalba, The Beautiful Ones, and others, MIZERY is a driven and direct metallic hardcore band with eclectic influences that encompass a diverse musical and intellectual concept. The band's sound falls somewhere in between the direct energy and grit of NYHC icons Cro-Mags, Leeway, and Crown Of Thornz, with the melodic metal edge of Cali thrashers Megadeth and Suicidal Tendencies, retaining vintage tones and classic styles yet delivering them with a modernized approach.
MIZERY Tour Dates:
6/23/2016 Strange Matter – Richmond, VA *
6/24/2016 Longbranch Saloon – Knoxville, TN w/ Will To Die
6/25/2016 house show – St. Louis, MO w/ Will To Die
6/26/2016 Flux Capacitor – Colorado Springs, CO
7/03/2016 The Industry – Chula Vista, CA w/ Blistered, Eternal Sleep
8/20/2016 Strange Matter – Richmond, VA **
8/21/2016 Drunk Horse Pub – Fayetteville, NC **
8/22/2016 Rockin' Hard Saloon – Myrtle Beach, SC **
8/23/2016 The Local 662 – St. Petersburg, FL **
8/24/2016 Cloud Springs Deli – Ringgold, GA **
8/25/2016 The High Note – Birmingham, AL **
8/26/2016 Walter's – Houston, TX **
8/27/2016 TBA – Dallas, TX **
8/28/2016 Jackpot Music Hall – Lawrence, KS **
8/30/2016 Beat Kitchen – Chicago, IL **
8/31/2016 The Sanctuary – Detroit, MI **
9/01/2016 4th Street Bar – Mansfield, OH **
9/02/2016 Cattivo – Pittsburgh, PA **
* w/ Response, Lock, Gag, Unified Right, Society Abuse, Skourge
** w/ Merauder, Malfunction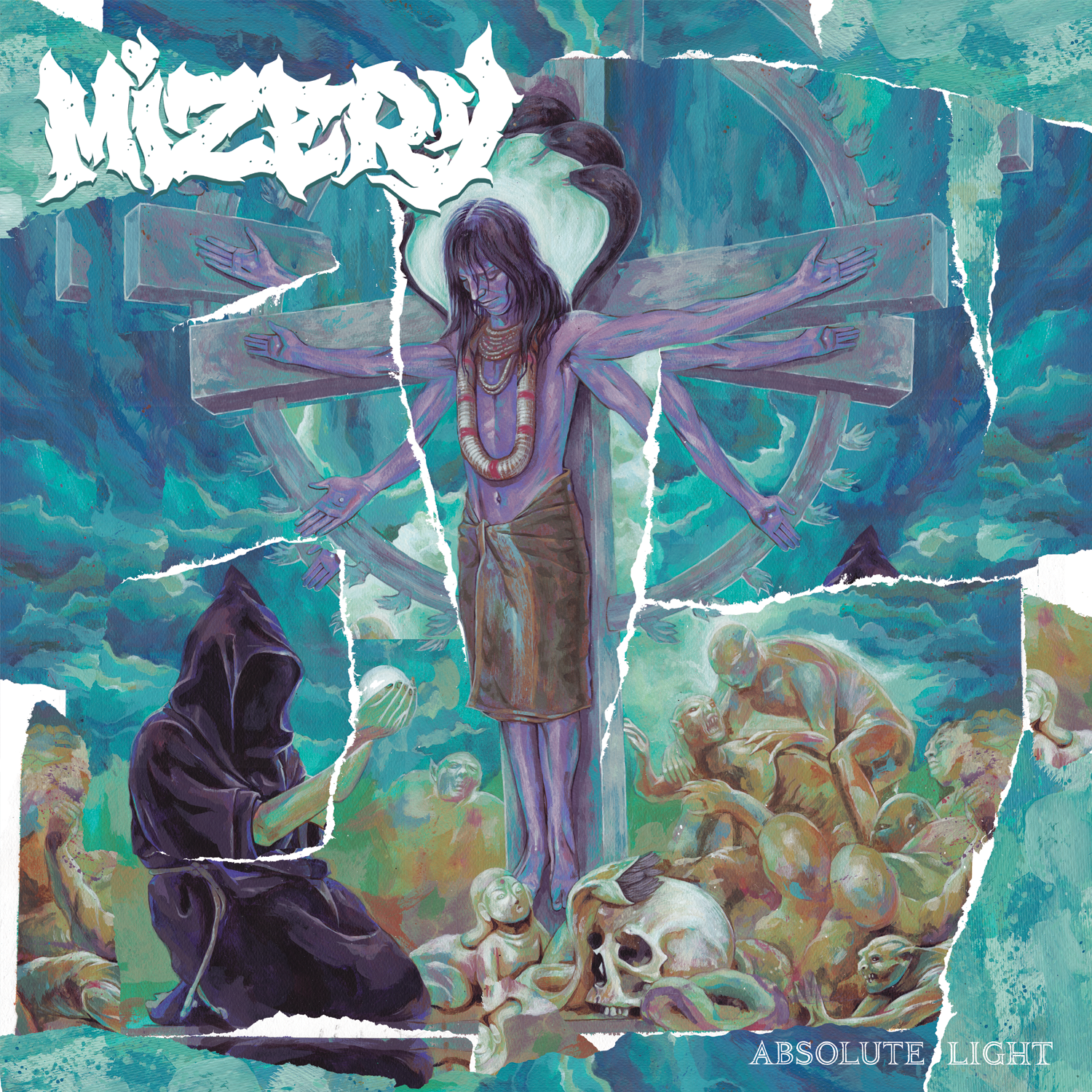 http://www.facebook.com/mizeryhardcore
https://mizeryhardcore.bandcamp.com
http://www.twitter.com/mizeryhardcore
http://www.instagram.com/mizeryhardcore
http://www.flatspotrecords.com
https://www.facebook.com/flatspotrecords
https://flatspotrecords.bandcamp.com