[photo by Errick Easterday]
WAR Records has issued a trailer and preorders for the How Much Is Enough debut EP from MIRACLE DRUG – the Louisville-based outfit uniting a cast of hardcore veterans hailing from the likes of Mouthpiece, Supertouch, By The Grace Of God, C.R., and more – as the record is confirmed for release on July 21st. MIRACLE DRUG has also announced new tour dates, including a performance at this year's massive This Is Hardcore.
With a sound that spans different generations of hardcore, MIRACLE DRUG puts their own spin on a sound crafted in the '80s by bands like Swiz and Dag Nasty, mixing it with a more chaotic and noisy brand of hardcore played by such '90s hardcore bands as Sparkmarker, 108, Refused, and Threadbare. How Much is Enough is MIRACLE DRUG at their best, focused, energetic, and most of all a breath of fresh air in a sometimes-stagnant scene.
WAR Records, the label launched by Andrew Kline of Strife, will release MIRACLE DRUG's How Much Is Enough EP on 12″ vinyl and digital platforms on July 21st; preorders are now available via iTunes HERE, the label store HERE, and Bandcamp HERE.
Get your first taste of the new MIRACLE DRUG debut with the killer new trailer RIGHT HERE.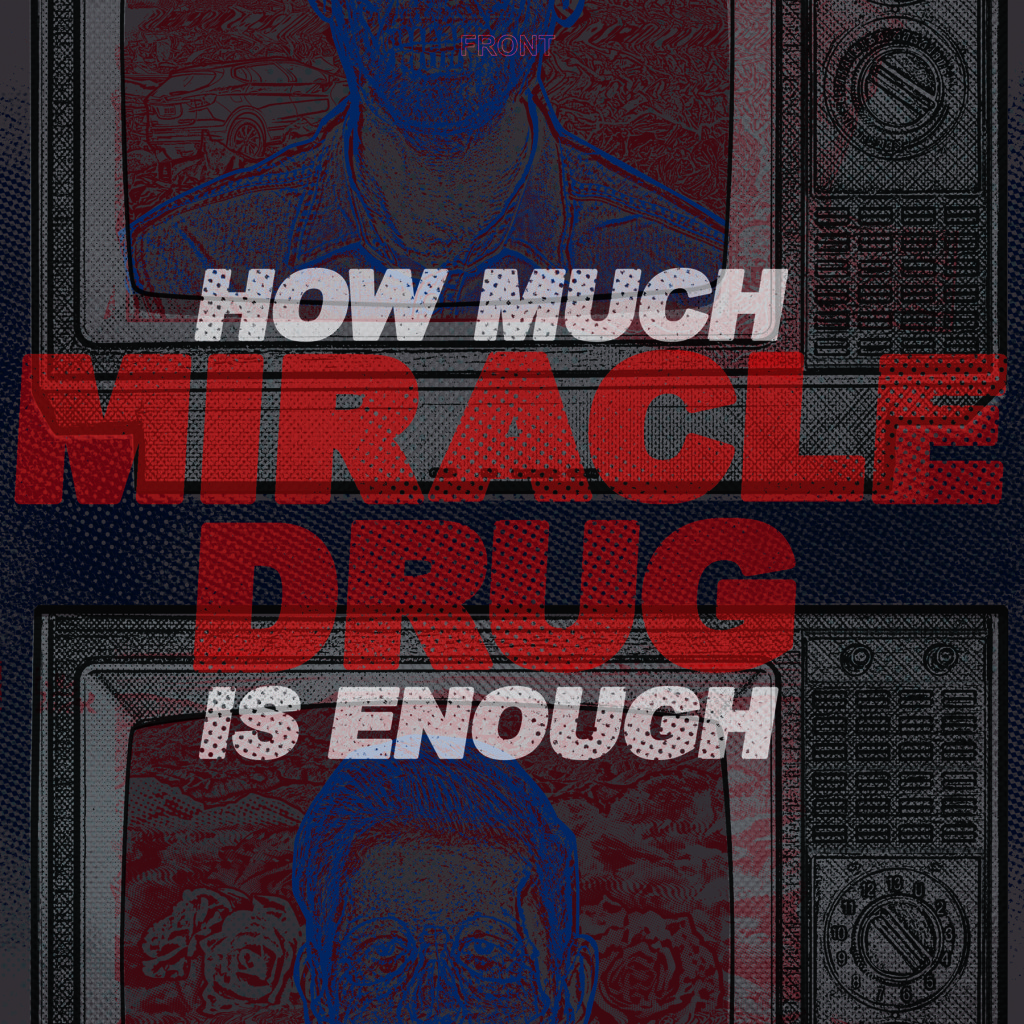 How Much Is Enough Track Listing:
1. War Within
2. Jury's Out
3. Liars
4. Scapegoat
5. Grudge
6. Columbus
MIRACLE DRUG has also been performing live around their hometown in recent weeks, and has confirmed several new tour dates for the Summer months. The new shows include a hometown record release show for the new EP on July 13th, a set at this July's annual This Is Hardcore in Philadelphia with the likes of Shelter, H20, Leeway, Murphy's Law, and more in July, and performances at For The Kids Fest and Matter Fest in August. Stand by for additional tour dates to be announced in support of the new EP and beyond.
MIRACLE DRUG Tour Dates:
7/13/2017 Spinelli's Downtown – Louisville, KY * Record Release Show w/ Stone, Broken Teeth, more
7/29/2017 Black Box At Underground Arts – Philadelphia, PA with Kill Your Idols and Violent Society
7/30/2017 The Electric Factory – Philadelphia, PA @ This Is Hardcore w/ Shelter, H20, Leeway, Murphy's Law, more
8/06/2017 Bobby'z Place – Berea, KY @ For The Kids Fest w/ Jig, Divebomb, Guerilla Warfare, and more
8/26/2017 The Showroom – Indianapolis, IN @ Matter Fest w/ Bruise, Shame, Capital Offense, Greyhaven, more
Right here. Right now. MIRACLE DRUG prefers to live in the present, existing in the moment, channeling the experiences of the past through the energy and excitement of the future. It should come as no surprise that there is a subtle familiarity in the band's sound, as the lineup is comprised of current and former members of notable hardcore acts Mouthpiece, Supertouch, By The Grace Of God, and C.R. After a well-received release of the band's 2015 demo on New York record label Trip Machine Laboratories, MIRACLE DRUG returned to the studio in the Fall of 2016 to capture its follow-up. Recorded by Will Allard (Xerxes, Whips/Chains) at his studio Dot Complex in Louisville, How Much is Enough is a five-song blast of raw, aggressive, yet melodic-tinged hardcore that should satisfy both fans of the early Revelation Records catalog and late '80s D.C. hardcore.
Additional audio samples, an official video, and more on MIRACLE DRUG's How Much Is Enough EP will be released in the coming days.
https://www.facebook.com/pg/miracledrugband
http://www.miracledrugband.com
https://www.instagram.com/miracledrugband
https://miracledrug.bandcamp.com
http://www.war-rec.com
http://www.facebook.com/WARRECORDS.HC
http://www.instagram.com/WARRECORDS
http://www.twitter.com/WARRECORDS1
https://warrec.bandcamp.com