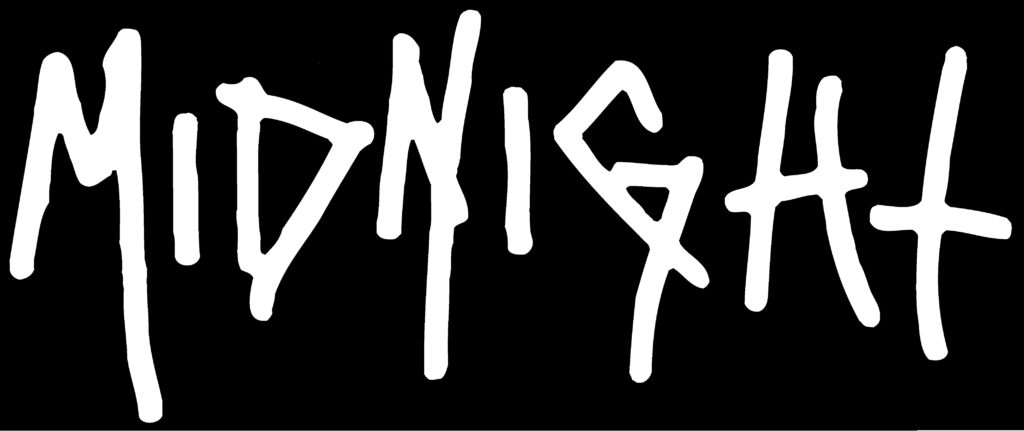 Ohio blackened thrash punks MIDNIGHT — who recently joined the Metal Blade Records roster for the release of their next full-length — are in the midst of a North American tour supporting Obituary and Abbath. The trek commenced on Friday September 27th and winds its way through two-dozen cities upon its conclusion October 25th. Additional support comes from Devil Master. In November, the band will join Electric Wizard for a brief run of US shows with more dates to be announced in the weeks to come. See all confirmed dates below.
MIDNIGHT w/ Obituary, Abbath, Devil Master [remaining dates]:
10/01/2019 Sunshine Theater – Albuquerque, NM
10/02/2019 Encore – Tucson, AZ
10/03/2019 Brick By Brick – San Diego, NM
10/04/2019 The Observatory – Santa Ana, CA
10/05/2019 The UC Theatre – Berkeley, CA
10/06/2019 The Concert Lounge – Riverside, CA * No Obituary
10/08/2019 Mesa Theater – Grand Junction, CO
10/09/2019 Summit – Denver, CO
10/10/2019 The Granada – Lawrence, KS
10/11/2019 Ready Room – St. Louis, MO
10/12/2019 The Forge – Joliet, IL
10/13/2019 Sylveee – Madison, WI
10/15/2019 St. Andrew's Hall – Detroit, MI
10/17/2019 The Phoenix – Toronto, ON
10/18/2019 The Corona Theatre – Montreal, QC
10/19/2019 Gramercy Theatre – New York, NY
10/20/2019 The Strand – Providence, RI
10/21/2019 Union Transfer – Philadelphia, PA
10/23/2019 Baltimore Soundstage – Baltimore, MD
10/24/2019 Lincoln Theatre – Raleigh, NC
10/25/2019 Buckhead Theatre – Atlanta, GA
End Tour
w/ Electric Wizard:
11/15/2019 Janus Landing – St. Petersburg, FL
11/16/2019 The Tabernacle – Atlanta, GA
11/18/2019 The Fillmore – Silver Spring, MD
11/19/2019 Brooklyn Steel – Brooklyn, NY
11/20/2019 The Fillmore – Philadelphia, PA
11/22/2019 The Palladium – Worcester, MA
By now, MIDNIGHT need no introduction. Guided by the twisted muse of mainman Athenar since 2003, the Cleveland cult has been slaying the metal/punk underground with their own, addictive brand of lust, filth, and sleaze, subsequently building up a sizable catalog and rabid fanbase. While praise for the band's early EP work ran rampant, it was debut album, Satanic Royalty (2011), that elevated the band's name to the annals of "classic." Never one to rush things, MIDNIGHT further perfected their signature sound and continued their underground dominance with 2014's No Mercy For Mayhee and 2017's Sweet Death And Ecstasy. Fans can expect another bone-crushing full-length with Rebirth By Blasphemy, set for an early 2020 release via Metal Blade Records.
In advance of the release of Rebirth By Blasphemy and coinciding with the tour, MIDNIGHT have released the record's title track as a seven-inch/digital single. Stream the track at metalblade.com/midnight, where select versions of the seven-inch can also be purchased.
http://midnightofficial.com
http://www.facebook.com/midnightviolators/
http://www.instagram.com/midnightviolators/