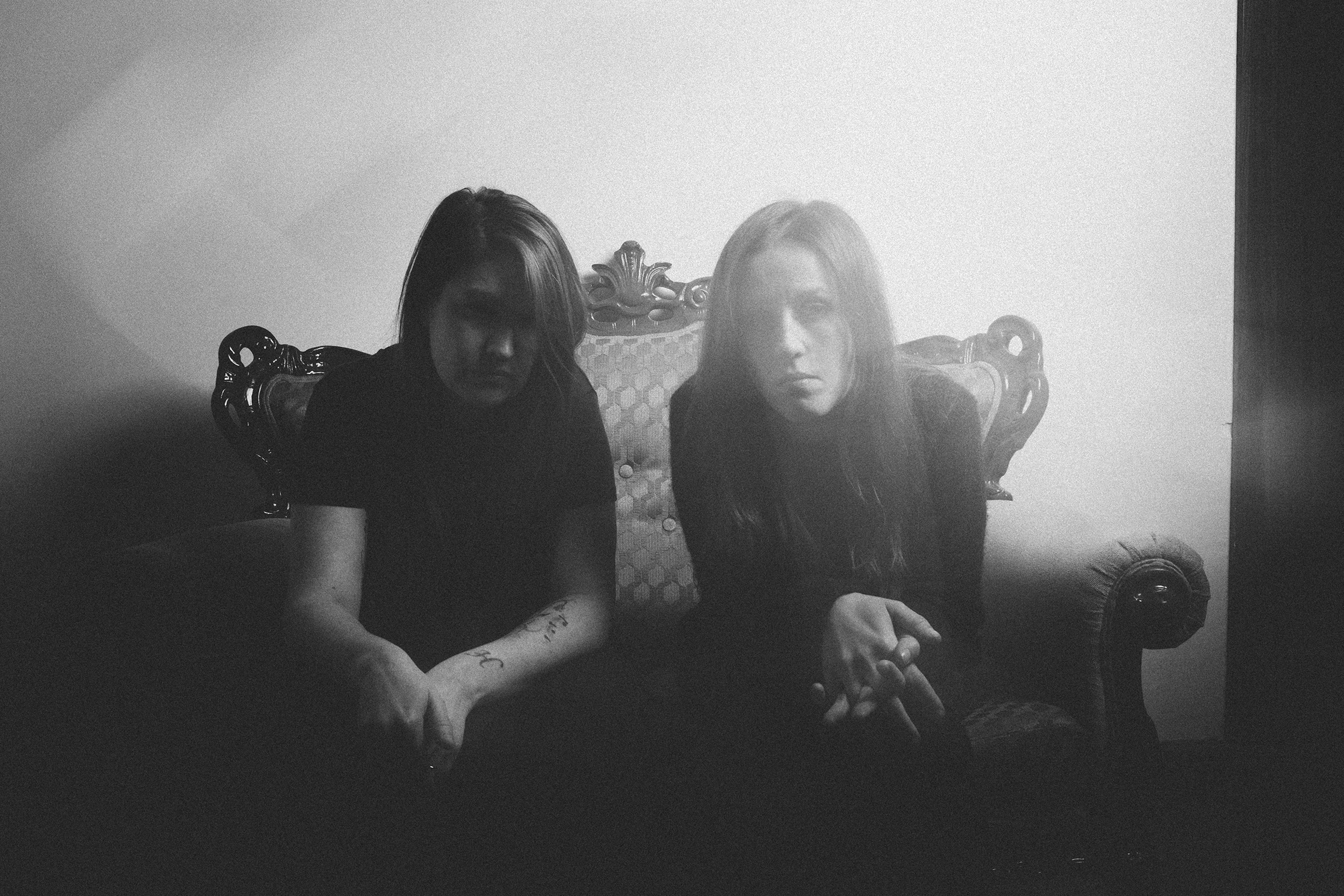 "A heaviness to be carried with shimmering pride, a light to be held in our palms and swallowed with ardor; MIDAS FALL's kaleidoscopic folklore rings pure in the cold shine of their auditory journey, with Evaporate nestling within the rib-cage and singing soulfully with their heart." — The Playground UK
This Friday, Scottish ambient post-rock duo MIDAS FALL – Elizabeth Heaton and Rowan Burn – will release their stunning new full-length, Evaporate.
Hailed for being, "a lesson in how to make extreme music that can be ugly and beautiful in equal measure," by The Skinny, Evaporate is a visceral display of ferocious beauty that shimmers with a dark, gothic grace, delicate and brutal in equal measure. From the desperate, savage cacophony of "Bruise Pusher" to the elegant ascension of "Sword To Shield," the record conjures stunning soundscapes at every turn.
Evaporate is currently streaming in its entirety on the eve of its unveiling below where you can also view MIDAS FALL's captivating 3D stop-motion video for the track "Glue."
Evaporate will be released worldwide by Monotreme Records on April 27th on CD and digital formats, as well as a limited pressing of 500 LPs on 180-gram vinyl (200 black and 300 clear blue/black). For preorders, visit THIS LOCATION.
Combining elements of electronica, post-rock, and alternative with progressive and gothic undertones, MIDAS FALL has over the course of their existence carved a distinctive and captivating sound, creating taut, shimmering soundscapes led by the hauntingly melancholic vocals of Elizabeth Heaton.
Glue by Midas Fall on VEVO.
"…captivating and immersive…" — Wonderbox Metal
"…a dark atmospheric tapestry full of very different emotions changing from track to track." –Metal Reviews
"…deeply artistic and blankets your senses with melody and texture." — The Prog Mind
"…a relaxing and gentle-sounding album with a lovely bit of atmosphere to it and is perfect accompanying music for a chilled-out afternoon." — Soundscape Magazine
"…a charming masterpiece, both chilling and warming." — Metalmance
"…a lesson in how to make extreme music that can be ugly and beautiful in equal measure." — The Skinny
http://www.midasfall.com
http://www.facebook.com/midasfall
http://www.soundcloud.com/midasfall
http://www.twitter.com/midasfall
http://monotremerecords.limitedrun.com
http://www.facebook.com/MonotremeRecords