New Dark Operative imprint Pax Aeternum introduces MICHAEL C. SHARP's End Times In Babylon to the digital realm.
Austin, Texas-based multi-instrumentalist MICHAEL C. SHARP is best known as one of the creative forces behind psych/kosmische ensemble Sungod – in which he plays guitar, drums, and synthesizer – as well as his pummeling drum work in punk outfit Impalers. With his solo endeavors, he explores a classic mix of effects-driven ambient tones inspired by film, analog sequences, and layers of echo-drenched guitar leads for cinematic pieces reminiscent of Tangerine Dream or Gunter Schickert.
Following his Never Enough Time LP via Holodeck Records, he released the End Times In Babylon album, which now sees release through digital providers. With End Times In Babylon MICHAEL C. SHARP explores soundscapes for the album cover artist Conner O'Leary's series of paintings by the same name. These seven pieces serve as a score, originally released on cassette alongside a book of writings featuring the series of artwork.
Stream MICHAEL C. SHARP's End Times In Babylon through all digital providers including Bandcamp RIGHT HERE and Spotify HERE.
Watch for more news on MICHAEL C. SHARP's upcoming actions in the weeks ahead.
Following its initial cassette release, Complex Distractions blog reviewed the record, mentioning in part, "End Times In Babylon is one of those unique projects that doesn't come along often enough. Its sole purpose is to serve the art it was influenced by. In this case, these are songs written to accompany paintings and words. It's a beautifully and interwoven multimedia project, and the songs MICHAEL C. SHARP created for it work as part of a whole, or completely on their own." The record ranked on Somewherecold's year-end ambient/experimental list, the adjoining review noting, "Epic in its scope, SHARP shapes exquisite compositions into sci-fi melding soundtracks that evoke time, space, and everything in-between. Pulsing, reverberating, climbing, falling, and looping, End Times In Babylon paints a sonic soundtrack to the seeming apocalyptic times in which we venture.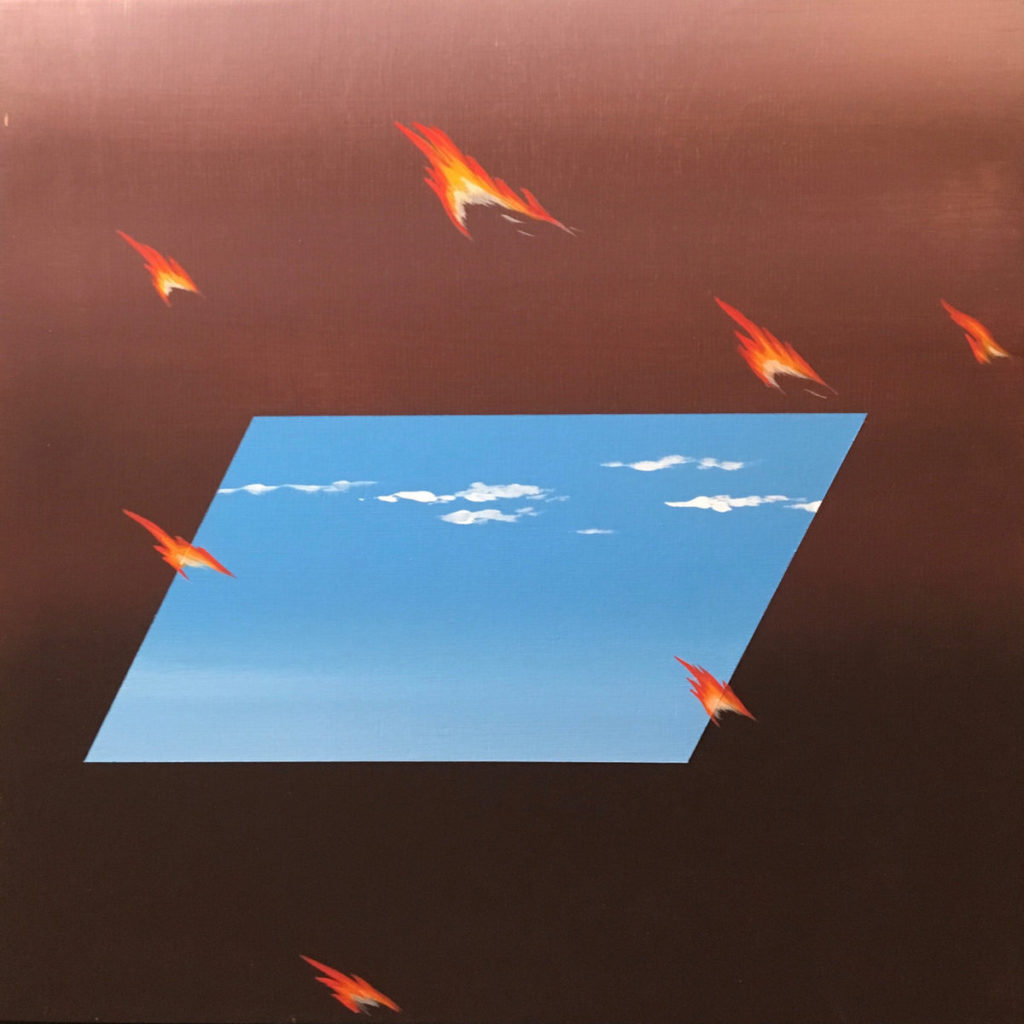 End Times In Babylon Track Listing:
1. The Plants Grow as They Wish
2. Babylon
3. Waspwolves
4. Ziggurats
5. Yes You
6. How Many Found God Watching
7. End Times
https://michaelcsharp.bandcamp.com
https://www.facebook.com/paxaeternumdigital
https://www.instagram.com/paxaeternum
https://twitter.com/pax_aeternum