Metal photographer Nathaniel Shannon, in cooperation with MetalSucks, recently launched an eBay auction to benefit For The Nomads, a charity organized to offer monetary assistance to touring crew members currently sidelined as a result of the corona pandemic. The auction raised close to $1K for the charity.
Comments Forthenormads.org founder Frank Fanelli, "I want to thank Nathaniel Shannon and MetalSucks, and especially the fans for the contributions to the first round of the charity auction. For The Nomads is a charity fundraiser created to give back to hundreds of touring crew members in the music industry who are out of work during the pandemic," he continues. "Our team started working towards a goal of $10K to help a small crew of seven people, but quickly turned it into dividing over $30K among one-hundred nomads in just six weeks!"
Capturing the energy and soul of musicians in the live setting for nearly two decades, Shannon has amassed a stunning photo archive. Shannon and MetalSucks have now launched a second eBay Auction with new prints, including various exclusives, from the likes of Megadeth, King Diamond, Type O Negative, Melvins, Faith No More, At The Gates, Cult Of Luna (featuring Julie Christmas), Crowbar, Corrosion Of Conformity, EyeHateGod, Goatwhore, Cannibal Corpse, Black Sabbath, and more.
Find the auction at nathanielshannon.com/Covid and view the entire list of available prints HERE.
As with the first auction, 75% of the proceeds after printing and shipping costs will be donated to For The Nomads. The remaining 25% will go to Shannon, himself an out-of-work artist whose income has been halted with the suspension of live shows and tours. Limited numbers of each print are available. Sizes vary by item. Happy bidding!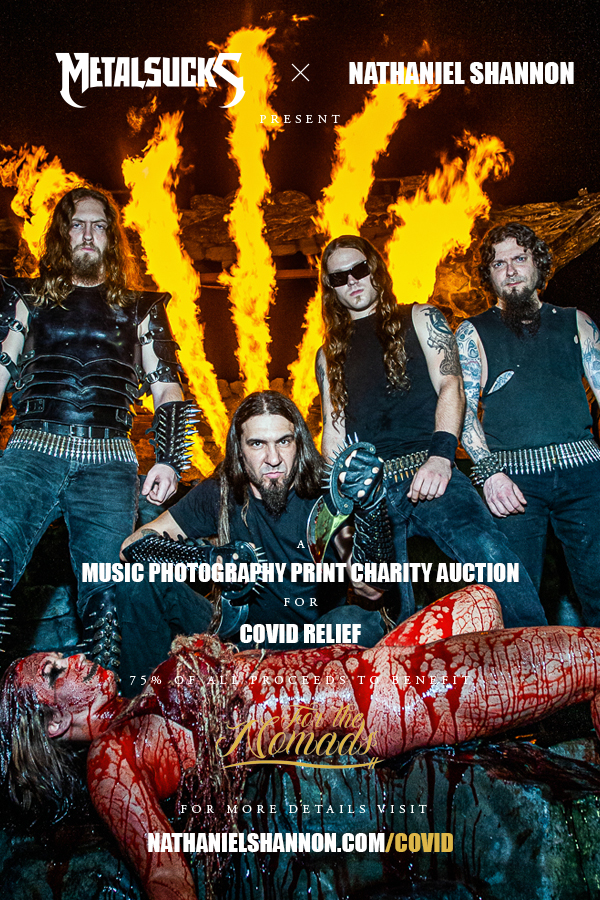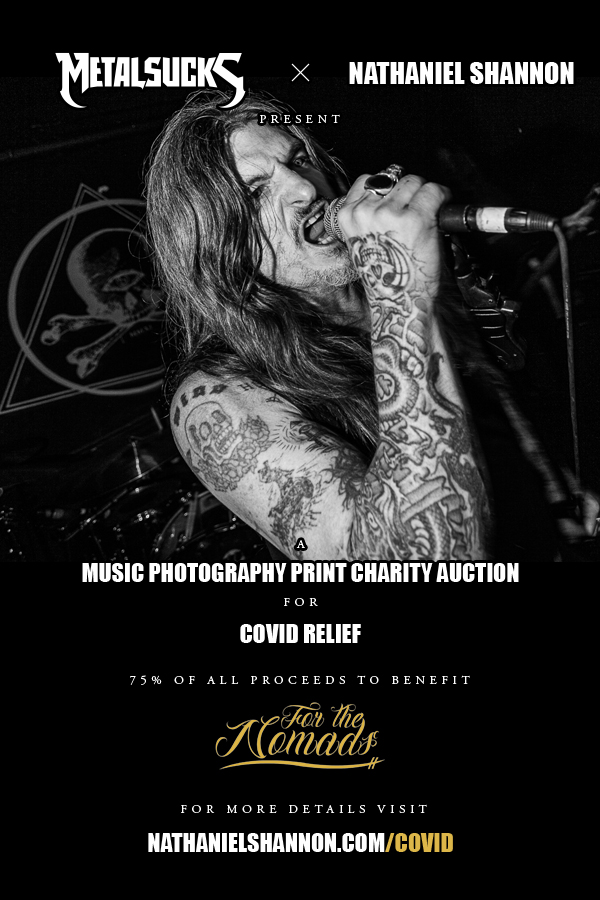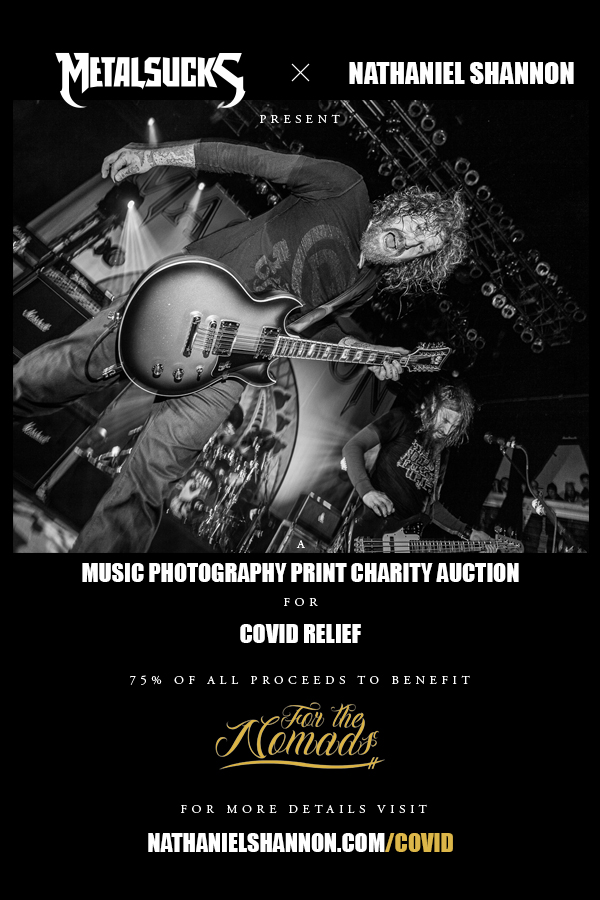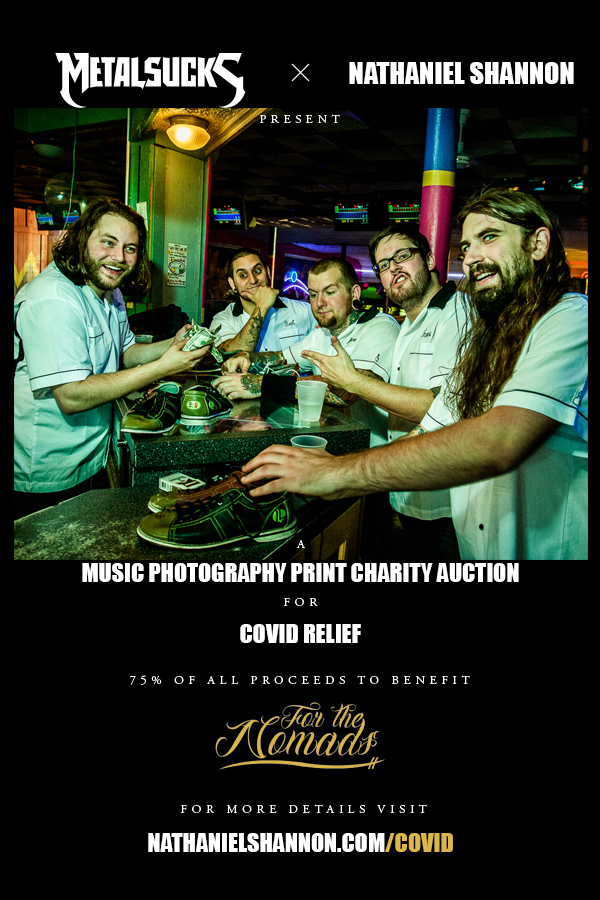 http://www.forthenomads.org
http://nathanielshannon.com/
http://www.metalsucks.net
http://www.facebook.com/metalsux
http://twitter.com/metalsucks
https://www.instagram.com/metalsucks