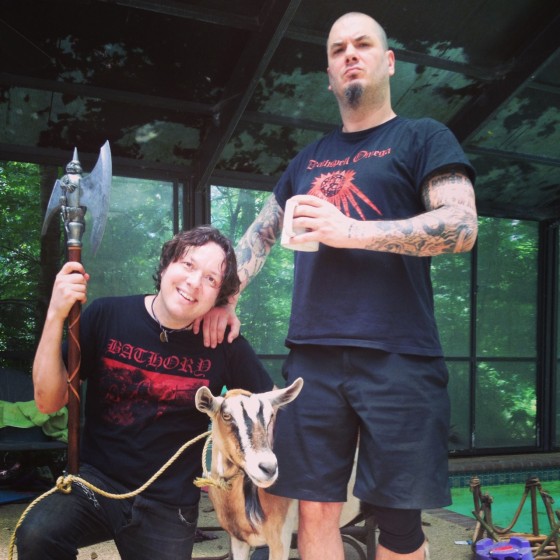 In Metal Grasshopper episode 2, metal icon Philip H. Anselmo schools young grasshopper Dave Hill on headbanging, heavy metal vocals, and the most extreme of all breakfast cereals. Oh, and Hill takes a phone message for Anselmo from King Diamond, which is awesome.
Get schooled with "The Awakening" now playing at Metal Injection at THIS LOCATION.
And if you missed it, peep episode one, "Origins" HERE.
Metal Grasshopper is a new web series in which comedian/NPR darling Dave Hill travels to the wilds of Louisiana to get schooled in the ways of heavy metal by legendary frontman Philip H. Anselmo (Down, Pantera, Superjoint Ritual, Philip H. Anselmo And The Illegals, et al). Conceived by Hill, Anselmo, and writer/director Chris Lee during a torchlit ceremony in the goddamn woods seriously late at night, Metal Grasshopper begins with Hill showing up unannounced at Anselmo's secret compound somewhere in the sticks outside of New Orleans to learn directly from the master. Anselmo isn't exactly crazy about the idea at first, but after Hill eventually proves he's not messing around, Anselmo reluctantly agrees to take Hill under his heavily tattooed wing, share his unholy wisdom, and let Hill crash in one of the upstairs guest rooms.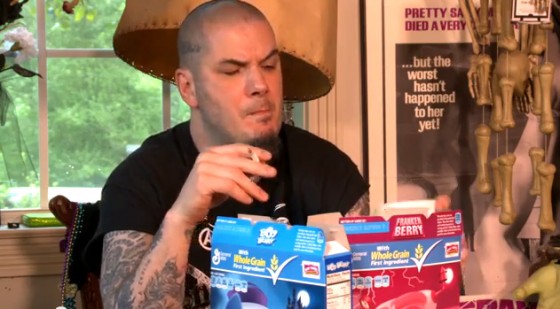 Metal Grasshopper on Facebook
http://www.youtube.com/user/TheMetalGrasshopper