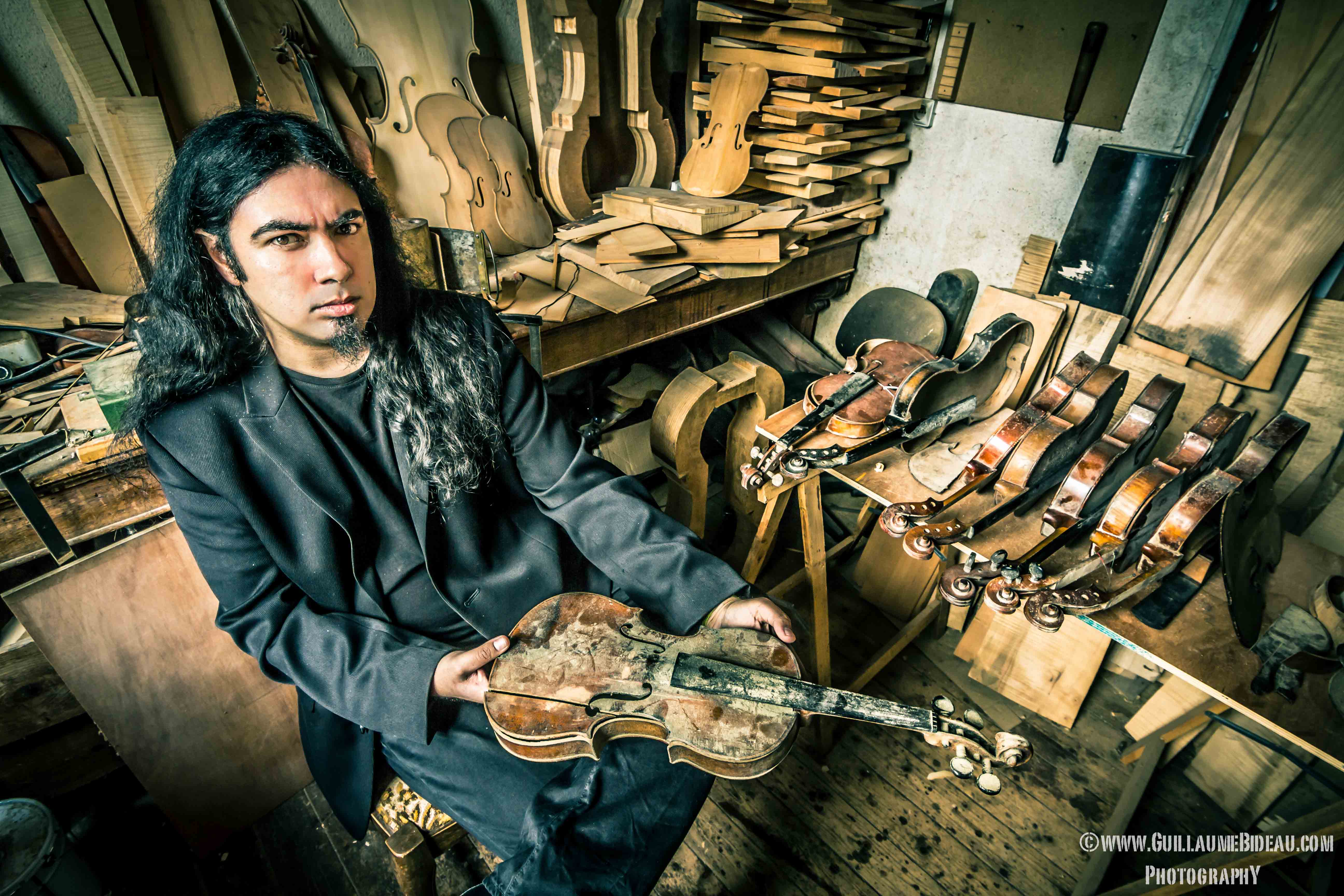 Sensory Records presents Darkening Light – the new album from metal opera collective, MELTED SPACE, founded and led by French composer Pierre Le Pape. The entire opus is now playing early at New Noise Magazine ahead of its official worldwide release this Friday.
Pianist and composer Pierre Le Pape Le Pape pulls the listener into the depths of his imagination where tone and rhythms are envisioned as cascading shadows and light on the third MELTED SPACE album. Darkening Light sees the composer once again joined by an extensive cast of guest vocalists and musicians hailing from a wide array of bands and musical entities from across the genres of metal, classical, jazz, and more. The album also sees MELTED SPACE once again collaborating with the City Of Prague Philharmonic Orchestra.
Immerse yourself in the entire Darkening Light album by MELTED SPACE early through New Noise Magazine at THIS LOCATION.
Also see the lyric video for "The Dawn Of Man (I'm Alive!)" RIGHT HERE.
Darkening Light will see worldwide release through Laser's Edge division Sensory Records, this Friday, March 23rd. The album will be issued on all digital platforms, on CD, and with an extended double-LP pressing which features exclusive bonus material. Find preorder options HERE.
The music of Darkening Light was created with Pierre Le Pape on keyboards, with guitarist Adrian Martinot, bassist Brice Guillon, drummer Mike Saccoman, a guitar solo on the song "Trust In Me" by Gildas Le Pape, and selections performed by the City Of Prague Philharmonic Orchestra. The album also features a vast array of character-driven vocal performances by Catherine Trottmann – Chaos, Clémentine Delauney (Visions Of Atlantis, Exit Eden) – Harmony, Sakis Tolis (Rotting Christ) – Time, Pierre Le Pape – Space, Ailyn Giménez Garcia (Sirenia) – Earth, Lucie Blatrier – Water, Guillaume Bideau (Mnemic, Scarve) – Air, Black Messiah – Fire, Øyvind Hægeland (Arcturus) – Death, Silje Wergeland (The Gathering) – Life, Jeff Scott Soto – Man, and Mikael Stanne (Dark Tranquillity) – Lie.
MELTED SPACE's Darkening Light was recorded and mixed in France by François-Maxime Boutault and mastered by Alan Douches at West West Side Music in New York, with additional contributions recorded abroad in Czech Republic, Sweden, Norway, Greece, and the United States between June and September 2017. The album features immersive artwork, perfectly reflecting the atmosphere of this new opus, centered on the creation of the world and the rejection of the gods by Man, created by Adrien Bousson.
https://www.facebook.com/meltedspace
https://twitter.com/meltedspace
https://www.instagram.com/meltedspace
https://www.youtube.com/user/MELTEDSPACE
http://www.lasersedgegroup.com
http://www.facebook.com/TheLasersEdge
http://www.twitter.com/thelasersedge