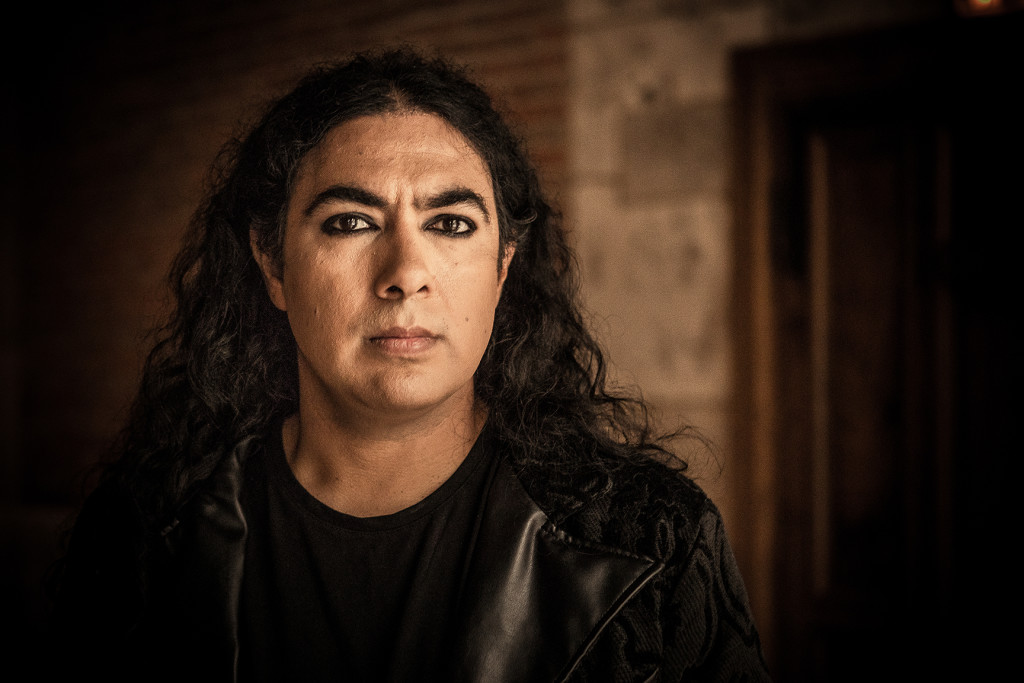 As Sensory Records prepares for the February release of Darkening Light, the latest full-length opus by French metal opera collective, MELTED SPACE, the album's track listing and cover art has been posted.
MELTED SPACE's Darkening Light features very immersive artwork, perfectly reflecting the atmosphere of this new opus, centered on the creation of the world and the rejection of the gods by Man, created by Adrien Bousson. Darkening Light was recorded and mixed in France by François-Maxime Boutault and mastered by Alan Douches at West West Side Music in New York, with additional contributions recorded abroad in Czech Republic, Sweden, Norway, Greece, and the United States between June and September 2017.
Darkening Light will see worldwide release through Laser's Edge division Sensory Records, on February 16th, 2018. The album will be issued on all digital platforms, on CD, and with an extended double-LP pressing which features exclusive bonus material, which will be disclosed in the days ahead.
Stand by for the list of all-star album guests, audio samples, videos, preorders, and more on Darkening Light to be released in January.
While remaining in the realm of the symphonic metal opera that defined the band's sound on their 2015-released The Great Lie, MELTED SPACE's Darkening Light delivers ten new movements which culminate into an even more powerful and catchier opus. Mastermind and creator of the group, French composer/musician Pierre Le Pape, pulls the listener into the depths of his imagination where tone and rhythms are envisioned as cascading shadows and light. Darkening Light sees Le Pape once again joined by an extensive cast of guest vocalists and musicians hailing from a wide array of bands and musical entities from across the genres of metal, classical, jazz, and more. The album also sees MELTED SPACE once again collaborating with the City Of Prague Philharmonic Orchestra as heard on The Great Lie.
Darkening Light Track Listing:
1. The Void Before
2. Newborns
3. The Meaning of this Place
4. From the Beginning to the End
5. The Dawn of Man (I'm Alive!)
6. Trust in Me
7. Regrets
8. Man and Future
9. Missing Creed
10. Fallen World
https://www.facebook.com/meltedspace
https://twitter.com/meltedspace
https://www.instagram.com/meltedspace
https://www.youtube.com/user/MELTEDSPACE
http://www.lasersedgegroup.com
http://www.facebook.com/TheLasersEdge
http://www.twitter.com/thelasersedge