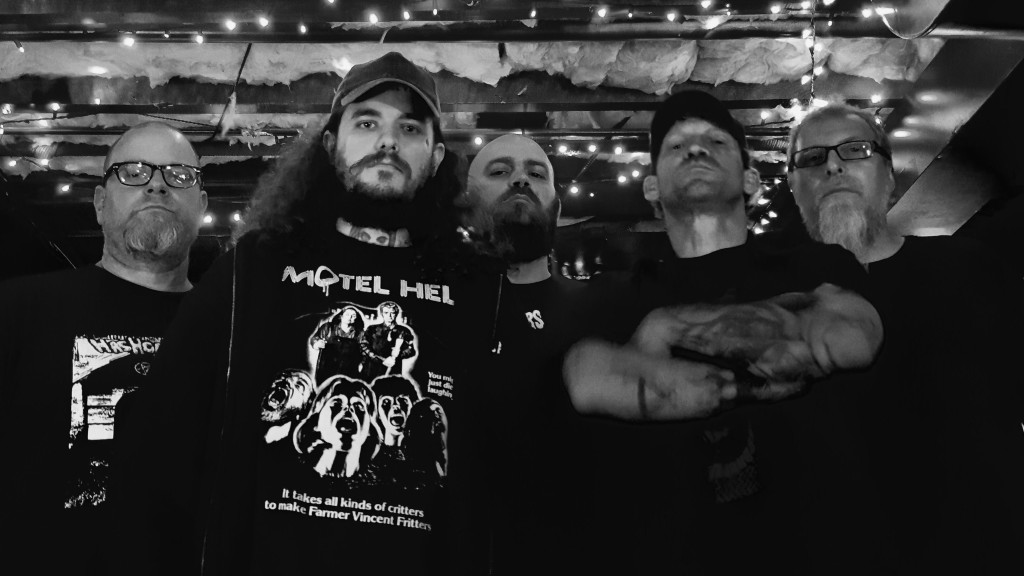 In celebration of their impending twentieth anniversary, Ohio sludgecore veterans FISTULA will release the first wave of an ongoing split seven-inch series. Slated to drop on December 15th via PATAC Records, the first splits find FISTULA sharing wax space with sludge stalwarts Come To Grief and -(16)-.
The band's split with Come To Grief features two original unreleased tracks and will be available in three colors of vinyl as well as an extremely limited "cassingle." On the second split, -(16)- covers "Complications" by Killing Joke while FISTULA covers "Mongoloid" by Devo. This release will also be available in three color variants. FISTULA will unleash four more splits with Hemdale, Bloodsick, Fister, and one final band to be announced at a later date. Additionally, the band will issue a vinyl version of 2016's Longing For Infection with a bonus etched seven-inch from the recording session. Details to be announced in the coming weeks.
To order visit THIS LOCATION this Friday!

Fistula/Come To Grief Track Listing:
A1 Come To Grief – Take Me In My Sleep
B1 Fistula – Contusion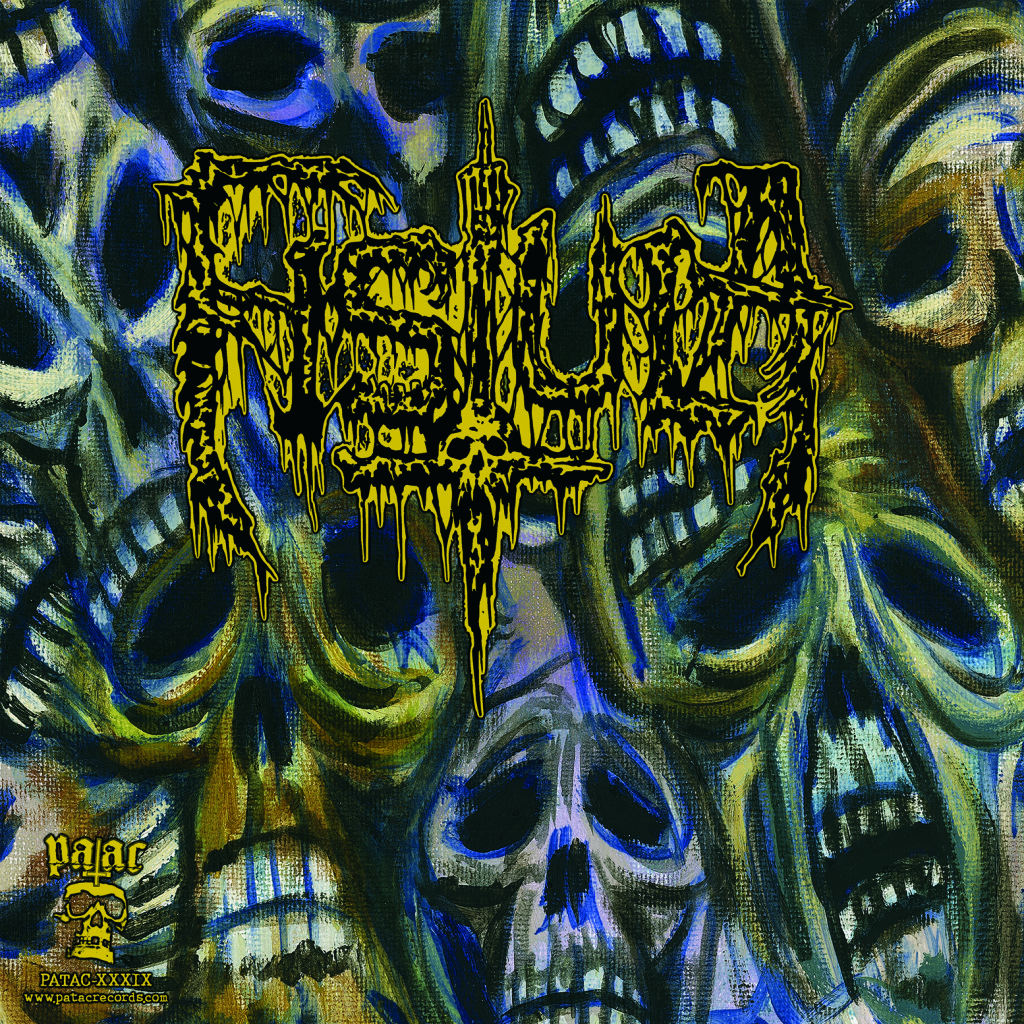 Fistula/-(16)- Track Listing:
A1 -(16)- – Complications (Killing Joke cover)
B1 Fistula – Mongoloid (Devo cover)
Writes Metal Injection upon an advance listen of both splits, "Years ago I read someone calling Come To Grief the 'slowest band on Earth.' I don't know about slowest, but one of the heaviest is damn certain. The track is plenty slow…. The song is heavy without relying on rumbling, distorted bass. It's the kind of thing that just keeps your head moving. It's miserable. On the B-side, FISTULA offer up 'Contusion,' and you know it's really fitting because the pace and guitar melody sound like they're misery sparring with Come To Grief… At its fastest, it sounds like FISTULA is on the hunt. At its slowest, it's like walking down a gray, expansive hallway with no end in sight.
-(16)- brings the their sludgy/rock infused tone to 'Complications' by Killing Joke. Not surprisingly, the song gets deeper, darker, and heavier. Cris Jerue's vocals in particular bring an angry, almost disgusted tone to the song. Meanwhile the riffs are chunkier and heavier, and the song is still plenty catchy. FISTULA come out swinging with a cover of Devo's 'Mongoloid.'… The cover is straight up punk, ditching the new wave/electronic elements. It's not a speed freak song but it sounds like late '70s hardcore/punk. And if you've heard FISTULA before, you know they ain't afraid to kick out some old school hardcore."
FISTULA was forged in 1998 by musical partners-in-crime Corey Bing and Bahb Branca. Over the years, FISTULA has released a seemingly endless barrage of studio albums and split EPs through numerous lineup changes featuring the creative talents of bands such as –(16)-, Sloth, Hemdale, The Disease Concept, Accept Death, and so many others. FISTULA is a band that is impossible to categorize, combining elements of remedial sludge, hardcore and a proverbial "bad case of the Mondays." Nearing two decades of ear bleeding, FISTULA remains the kings of doomed-out "miserycore."
For FISTULA coverage contact liz@earsplitcompound.com.
http://www.fistula666.com
http://www.facebook.com/extremesludge
http://www.facebook.com/16Band
http://www.facebook.com/fistula666
http://www.patacrecords.com
http://www.facebook.com/patacrecords