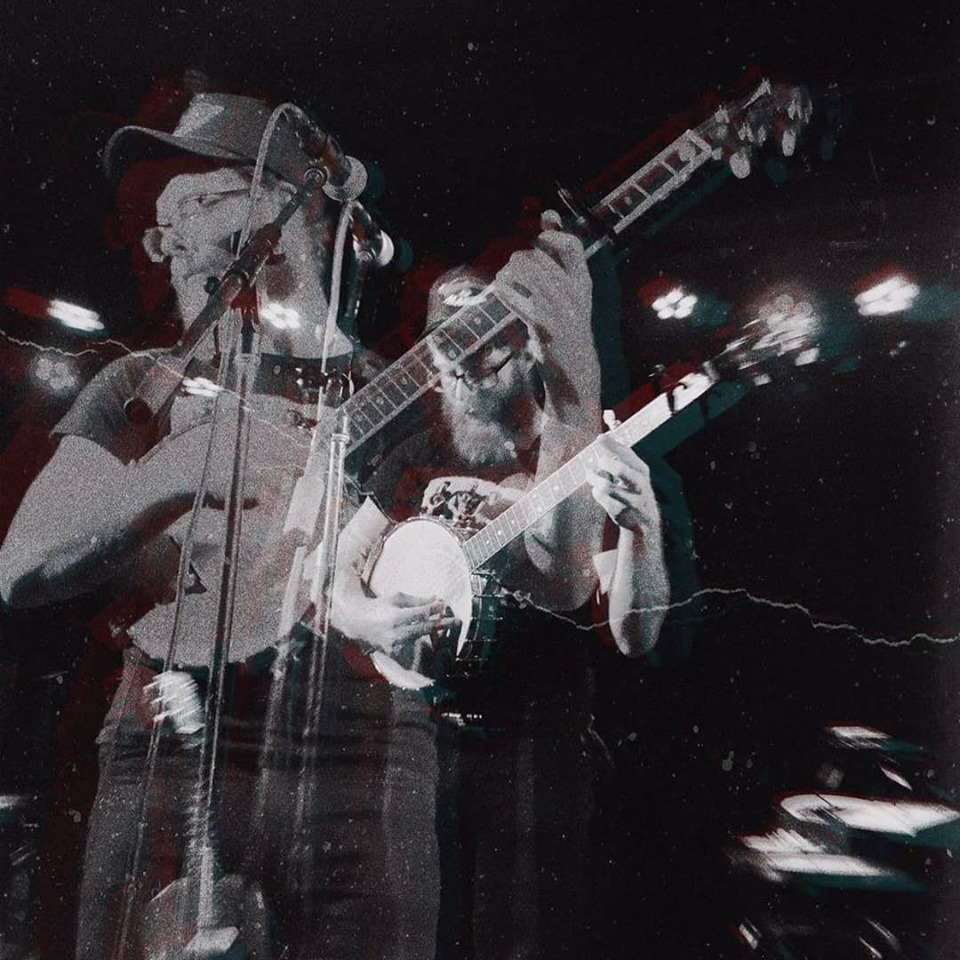 While currently on tour, where he constantly remains, Carolina Appalachian folk soloist MATT HECKLER continues to announce new tour dates in support of his latest LP, After The Flood. The album was initially released independently, and shortly afterward, saw an official vinyl release through Anti-Corporate Music in conjunction with his multiple waves of widespread tour dates supporting labelmates Lost Dog Street Band.
Now, MATT HECKLER is embarked on his first headlining tour in support of the new album, with dates across the US running through November 24th. Along the way he'll share the stage with Casper Allen on most of the dates, with Johno Leeroy Roberts also joining on the Texas shows, and the trek ends with two solo shows in Vermont November 23rd and 24th.
This week, MATT HECKLER announces his first tour of the new year, the artist having been confirmed to support Santa Cruz bluegrass/country outfit Devil Makes Three. The routing will follow the Eastern US Coast from New England into the Southwest with eighteen performances running from January 16th through February 8th.
See all currently confirmed performances below and watch for additional dates to be announced.
Stream MATT HECKLER's After The Flood in its entirety RIGHT HERE.
After The Flood is out now through Anti-Corporate Music at the label webshop HERE and digitally at Bandcamp HERE.
MATT HECKLER Tour Dates:
10/16/2019 Rye Room – Lincoln, NE *
10/17/2019 Hi Dive – Denver, CO *
10/18/2019 House Show – Boulder, CO *
10/20/2019 Kilby Court – Salt Lake City, UT *
10/23/2019 Hi Dive – Seattle, WA *
10/24/2019 Hawthorne Theatre – Portland, OR *
10/25/2019 Domino Room – Bend, OR *
10/26/2019 Brick And Mortar – San Francisco, CA *
10/27/2019 Starlett Room – Sacramento, CA *
10/30/2019 Felton Music Hall – Felton, CA *
11/02/2019 El Cid – Los Angeles, CA *
11/03/2019 Soda Bar – San Diego, CA *
11/05/2019191 Toole – Tucson, AZ *
11/06/2019 Boese Bros. Brewing – Albuquerque, NM
11/07/2019 Lowbrow Palace – El Paso TX *!
11/09/2019 Mama Tried – Dallas, TX *!
11/10/2019 Hole In The Wall – Austin, TX *!
11/23/2019 The Stone Church – Brattleboro, VT
11/24/2019 Higher Ground – Burlington, VT
1/16/2020 The Warehouse – Fairfield, CT #
1/17/2020 The Strand – Providence, RI #
1/18/2020 Penn's Peak – Jim Thorpe, PA #
1/19/2020 White Eagle Hall – Jersey City, NJ #
1/22/2020 Jefferson Theatre – Charlottesville, VA #
1/23/2020 Ram's Head Live – Baltimore MD #
1/24/2020 The Fillmore – Charlotte, NC #
1/25/2020 The Ritz – Raleigh, NC #
1/26/2020 The Orange Peel – Asheville, NC #
1/29/2020 Music Farm – Charleston, SC #
1/30/2020 Variety Playhouse – Atlanta, GA #
1/31/2020 The Mill & Mine – Knoxville, TN #
2/01/2020 Cannery Ballroom – Nashville, TN #
2/04/2020 Vinyl Music Hall – Pensacola, FL #
2/05/2020 Varsity Theatre – Baton Rouge, LA #
2/06/2020 White Oak Music Hall – Houston, TX #
2/07/2020 Trees – Dallas, TX #
2/08/2020 Emo's – Austin, TX #
* w/ Casper Allen
! w/ Johno Leeroy Roberts
# w/ Devil Makes Three
MATT HECKLER is the fiddle player you want to believe still exists. Veering from Appalachia to Romania, Ireland to the Catskills, his music is definitively unsafe and entirely his own. The Catskills, where he grew up, and the Carolina Appalachians he calls home are old mountains, but the kids there are more likely to be raised on punk than old time string bands. HECKLER took both with him when he left and sharpened a distinctive sound on banjo and fiddle the scientific way, as a street performer who could measure the days artistic growth in single dollar bills.
Attracting the attention of musicians, as well as passers-by, he spent half a decade touring and releasing three albums with the band Deep Chatham. Since then his room silencing solo act has become an exciting yet poorly kept secret in DIY music scenes around the country. After The Flood will be his first full-length release showcasing a songwriting ability that audiences, distracted by his casually virtuosic musicianship, might have previously overlooked. Don't wait for his next reinvention, find MATT HECKLER now and remember what music should be.
https://www.mattheckler.com
https://www.facebook.com/MattHecklerMusic
https://mattheckler1.bandcamp.com
http://anticorporatemusic.com
http://facebook.com/anticorpmusic