[photos by Jennifer Deutrom]
MARK DEUTROM (ex-Melvins, Clown Alley) has released a new video for "Hell Is A City," a track found on the Austin-based multi-instrumentalist's new LP, The Blue Bird, out now on Season Of Mist. The new visual accompaniment for the song makes its public premiere at BrooklynVegan this week as DEUTROM hits the road with his BELLRINGER lineup, touring in support of the new LP alongside Valley Of The Sun.
"Side step the freak, crawl down the street; remember to breathe, swallow the scream," the artist voices in "Hell Is A City," as the intoxicating and surrealistic unnerving tranquility of the song comes to life in the new video for the track, created by his wife Jennifer Deutrom.
BrooklynVegan offers of The Blue Bird, "it's got everything from sludgy songs that recall his Melvins days to atmospheric psychedelic songs that almost sound like '70s Pink Floyd but in a modern, forward-thinking way," noting how the new "Hell Is A City" video, "is as trippy as you'd hope for a song like this."
Stroll through purgatory with MARK DEUTROM's "Hell Is A City" via BrooklynVegan RIGHT HERE.
Also see the previously-released "Through The Ringing Cedars" video HERE and stream The Blue Bird in its entirety HERE.
The Blue Bird is out now on CD, LP, and all digital platforms through new label home, Season Of Mist, who also reissued DEUTROM's entire back-catalog preceding the new LP. Each format of The Blue Bird features a slightly different track listing and arrangement. Place orders at the label webshop RIGHT HERE and through all digital providers.
The first widespread tour in support of The Blue Bird begins this week, with a three-week trek booked from April 13th through May 7th. MARK DEUTROM will be joined by trustworthy BELLRINGER lineup, drummer Aaron Lack and bassist Brian Ramirez, touring alongside Valley Of The Sun through the Midwest and West Coast US and Southwestern Canada. Additional tour announcements are to be expected updates in the weeks ahead.
MARK DEUTROM and BELLRINGER w/ Valley Of The Sun:
4/13/2019 Cactus Club – Milwaukee, MI [tickets]
4/14/2019 Wildwood – Iowa City, IA [tickets]
4/15/2019 Bigs – Sioux Falls, SD [tickets]
4/16/2019 Aquarium – Fargo, ND [tickets]
4/17/2019 Windsor Hotel – Winnipeg, MB [tickets]
4/18/2019 Amigos – Saskatoon, SK [tickets]
4/20/2019 County Line Saloon – Calgary, AB @ 420 Fest [tickets]
4/21/2019 Starlite – Edmonton, AB [tickets]
4/23/2019 Astoria – Vancouver, BC [tickets]
4/24/2019 High Water Mark – Portland, OR [tickets]
4/25/2019 El Corazon Funhouse – Seattle, WA [tickets]
4/28/2019 Starline – Oakland, CA [tickets]
4/29/2019 Resident – Los Angeles, CA [tickets]
4/30/2019 Club Red – Phoenix, AZ [tickets]
5/02/2019 Come and Take It Live! – Austin, TX [tickets]
5/03/2019 Lola's – Fort Worth, TX [tickets]
5/04/2019 89th Street – Oklahoma City, OK [tickets]
5/05/2019 Fubar – St. Louis, MO [tickets]
5/06/2019 Riot Room – Kansas City, MO [tickets]
5/07/2019 Nightshop – Bloomington IL
5/08/2019 Reggies – Chicago, IL [tickets]
The first work from the former Melvins and Clown Alley member under the MARK DEUTROM name in almost six years, The Blue Bird delivers thirteen diverse tracks, with over fifty minutes of intoxicating, surreal rock, exploring the boundaries of melody, space, nuance, and volume as it flows from track-to-track like a prismatic audio storybook. From classic unconventional heaviness to fever dream haziness, MARK DEUTROM's multi-instrumentalist approach moves from strength to strength without ever letting his foot off the gas. The Blue Bird is rock grandeur, oozing poise and purpose, and has all the hallmarks to be an abiding piece of heavy rock history.
The Blue Bird sees MARK DEUTROM performing vocals, guitar, bass, keyboards, and more. BELLRINGER's live percussionist RL Hulsman (Robert Plant, Nashville Pussy, Tarbox Ramblers) handles the drums for the album, with guest drums/percussion and vibraphone on "Hell Is A City" and drums/percussion on "They Have Won" by Aaron Lack, upright bass on "Hell Is A City" and "They Have Won" by G. Pat Harris, and alto saxophone on "They Have Won" by Joe Morales. The album was recorded at Estuary Recording Facility in Austin, produced by MARK DEUTROM, engineered by Chico Jones, with mixing and additional engineering by Chad Bamford, and mastering and additional engineering by Bernd Heinrauch. The bandleader's wife Jennifer Deutrom handled the album's cover art, photography, and video creation.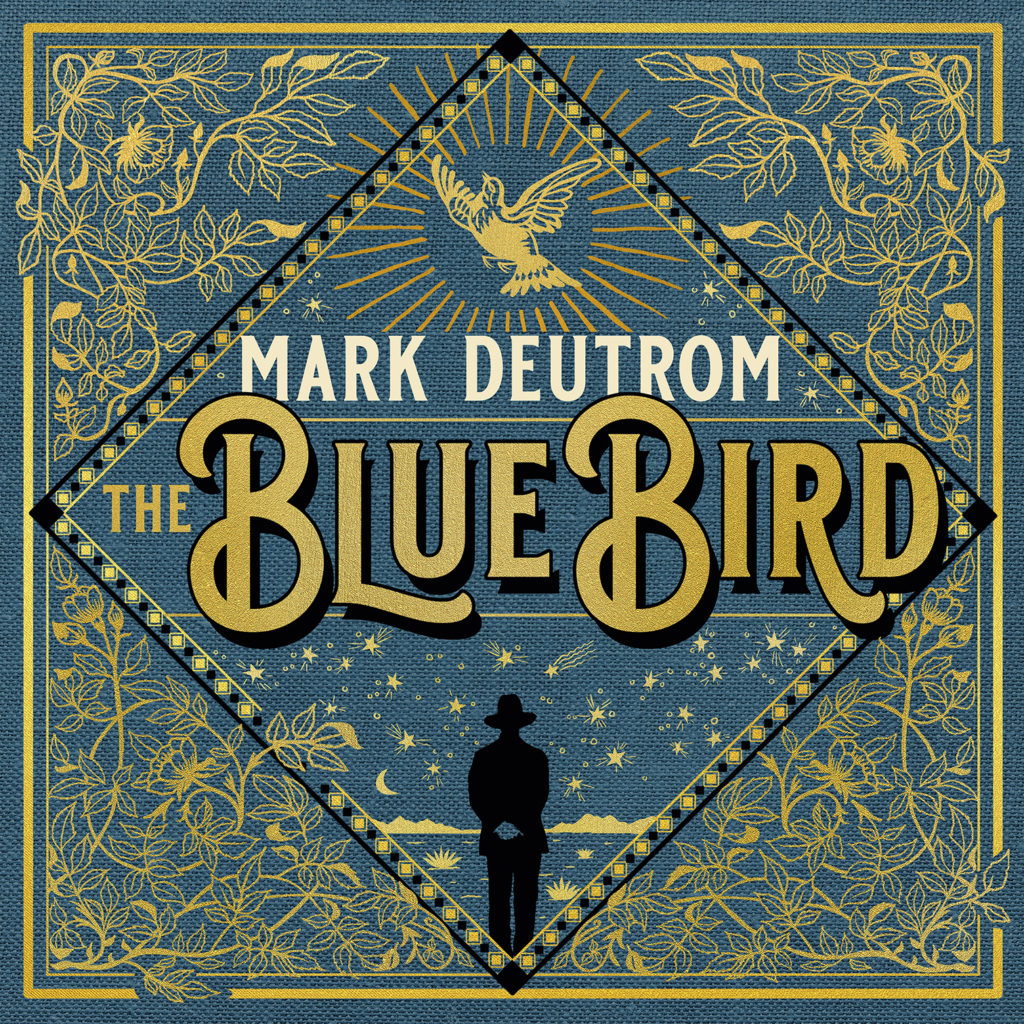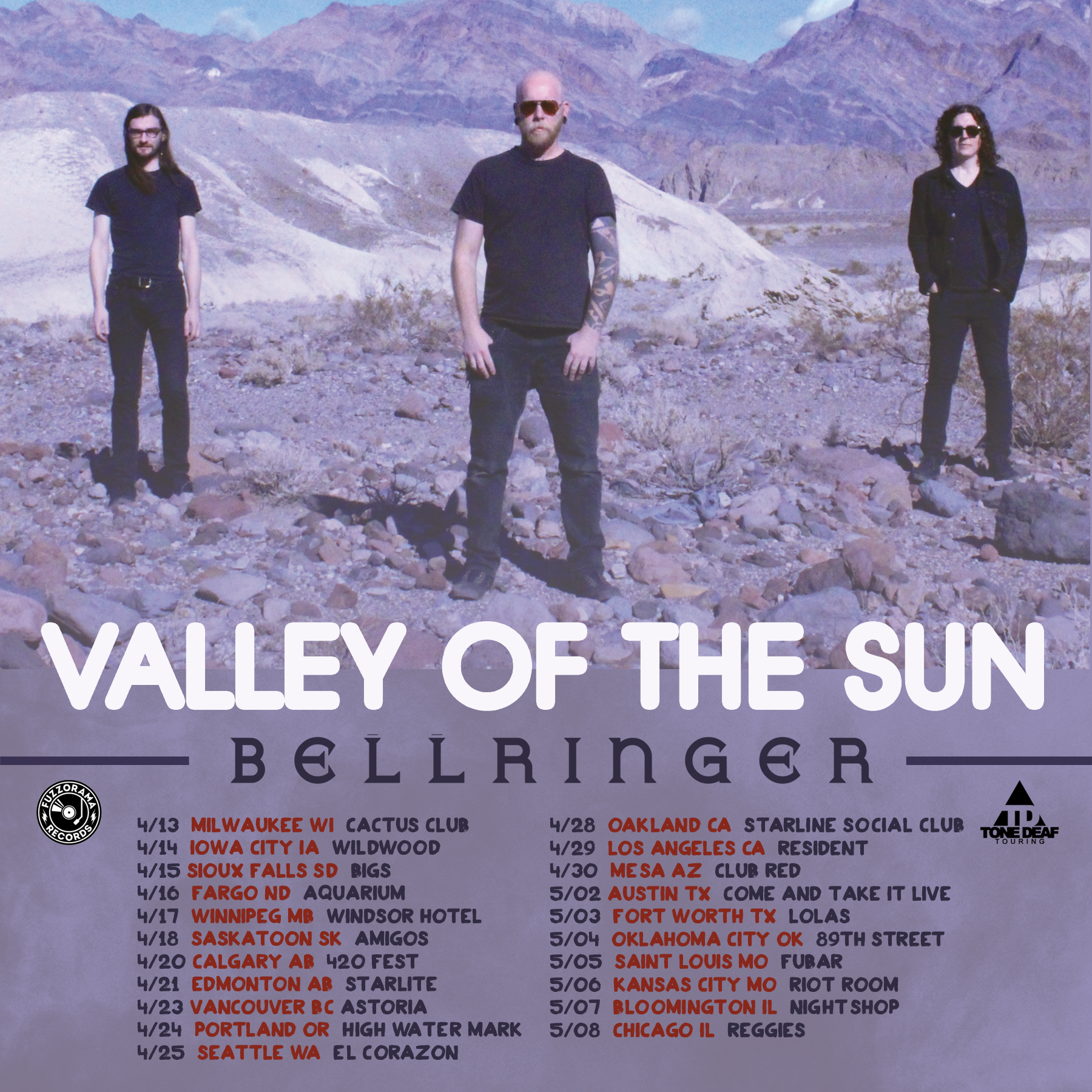 http://www.markdeutrom.com
https://www.instagram.com/markdeutrom_music
https://markdeutrom.bandcamp.com
https://www.facebook.com/markdeutrom
http://www.bellringeratx.com
http://www.season-of-mist.com
http://www.facebook.com/seasonofmistofficial
https://www.instagram.com/seasonofmistofficial
https://twitter.com/SeasonofMist