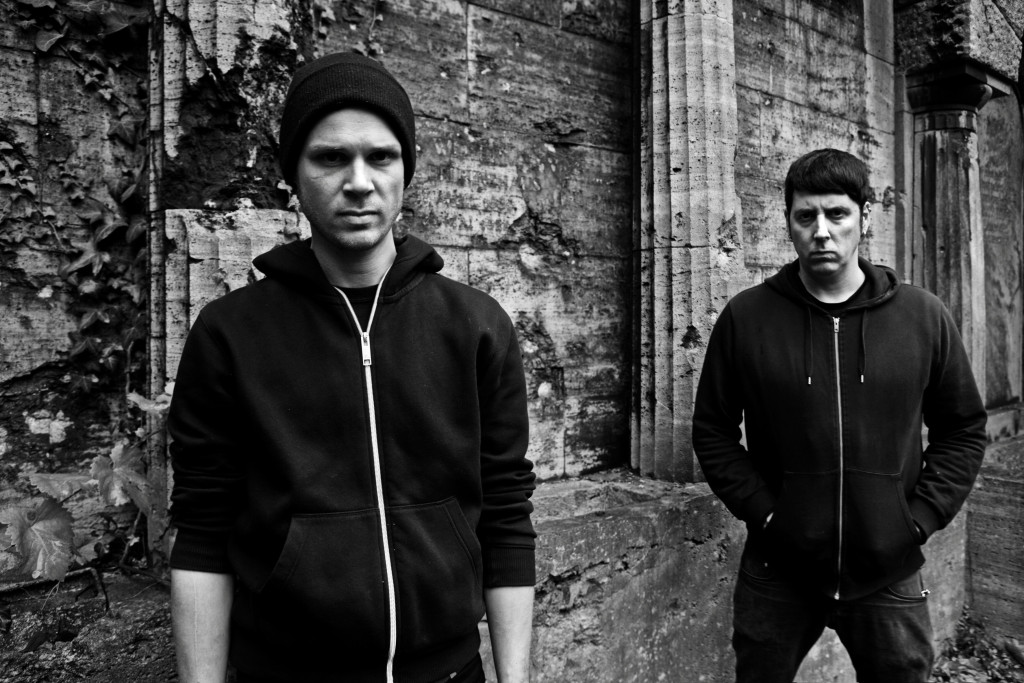 Germany-based infernal metal duo MANTAR are gearing up for a North American live takeover beginning this weekend at Heavy Montréal in Montreal, Quebec. The band will also make an appearance at Psycho Las Vegas in Las Vegas, Nevada before joining forces with Cobalt for nearly two dozen dates from September 1st through September 24th including a stop at Shadow Woods Metal Fest September 15th in Whitehall, Maryland. See all confirmed dates below.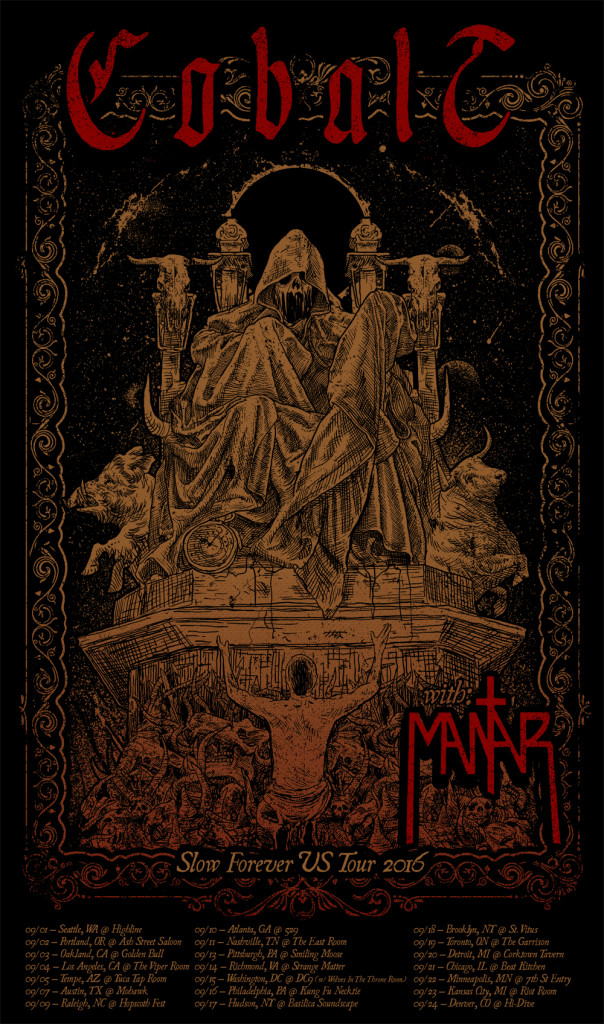 MANTAR:
8/7/2016 Heavy Montréal – Montréal, QC
8/28/2016 Psycho Las Vegas – Las Vegas, NV
w/ Cobalt:
9/01/2016 Highline – Seattle, WA
9/02/2016 Ash Street Saloon – Portland, OR
9/03/2016 Golden Bull – Oakland, CA
9/04/2016 The Viper Room – Los Angeles, CA
9/05/2016 Yuca Tap Room – Tempe, AZ
9/07/2016 Mohawk – Austin, TX
9/10/2016 529 – Atlanta, GA
9/11/2016 The East Room – Nashville, TN
9/13/2016 Smiling Moose – Pittsburgh, PA
9/14/2016 Strange Matter – Richmond, VA
9/15/2016 Shadow Woods Metal Fest – Whitehall, MD **
9/16/2016 Kung Fu Necktie – Philadelphia, PA
9/18/2016 St. Vitus – Brooklyn, NY
9/19/2016 The Garrison – Toronto, ON
9/20/2016 Corktown Tavern – Detroit, MI
9/21/2016 Beat Kitchen – Chicago, IL
9/22/2016 7th St Entry – Minneapolis, MN
9/23/2016 Riot Room – Kansas City, MI
9/24/2016 Hi-Dive – Denver, CO
** No Cobalt
MANTAR will be touring in support of their Ode To The Flame full-length released this past Spring via Nuclear Blast. "MANTAR have a thing for destroying stuff by fire… ," said Decibel Magazine, "2014's Death By Burning roasted away all the unnecessary to create a raw, straight-forward stomp of blackened doom punk that made for existential inquiry to the tune of a punchy beat. Sophomore Ode To The Flame spreads that inferno, scorching through forty-plus minutes of atmosphere-drenched vitriol." Noisey hails a record that's, "…brutally straightforward, rife with ruthlessly catchy riffs, and lyrics focused not on Satan or savagery, but on pure chaos, centering on the idea of fire as a guiding theme." Loudwire issues ""Every track here straight up rips, strapping tank treads on riffs and trampling everything ahead with a trail of smoldering ruins in its rear view. I didn't think anything could be this catchy and simultaneously and unequivocally crushing. Sludgy black 'n' roll with a morbid punk attitude – why say more?" No Clean Singing gushes, "Heavier than a very heavy thing, hookier than an abattoir, and blacker than the blackest black (times infinity), Ode To The Flame is the sound of a band truly coming into their own and stepping up into the big leagues." Adds Consequence Of Sound, "The songwriting and structures are varied enough to keep it interesting for the full duration, and in an era of artsier leanings in metal, it's refreshing to see a skilled band playing metal in the classic rock 'n' roll vein: simply and to the point.
Out now on Nuclear Blast, the record is currently available in CD, vinyl (black and gold – the latter of which is only available from the Nuclear Blast Mailorder), and digital formats HERE.
Forged in 2013, MANTAR has been recognized as one of the hardest working among the German extreme metal underground. Melding the most sinister elements of styles like black metal, doom and punk, representing unfiltered pure primal rage, MANTAR have proven to be one of a kind. Their extremely intense live shows have been seen all over the world and have blown away unaware audiences with their unconditionally tight and brutal performances. MANTAR is a pure evil elemental force captured by only two passionate artists that strife for ultimate raw sonic power.
http://www.mantarband.com
http://www.facebook.com/mantarband
http://www.nuclearblast.de/mantar