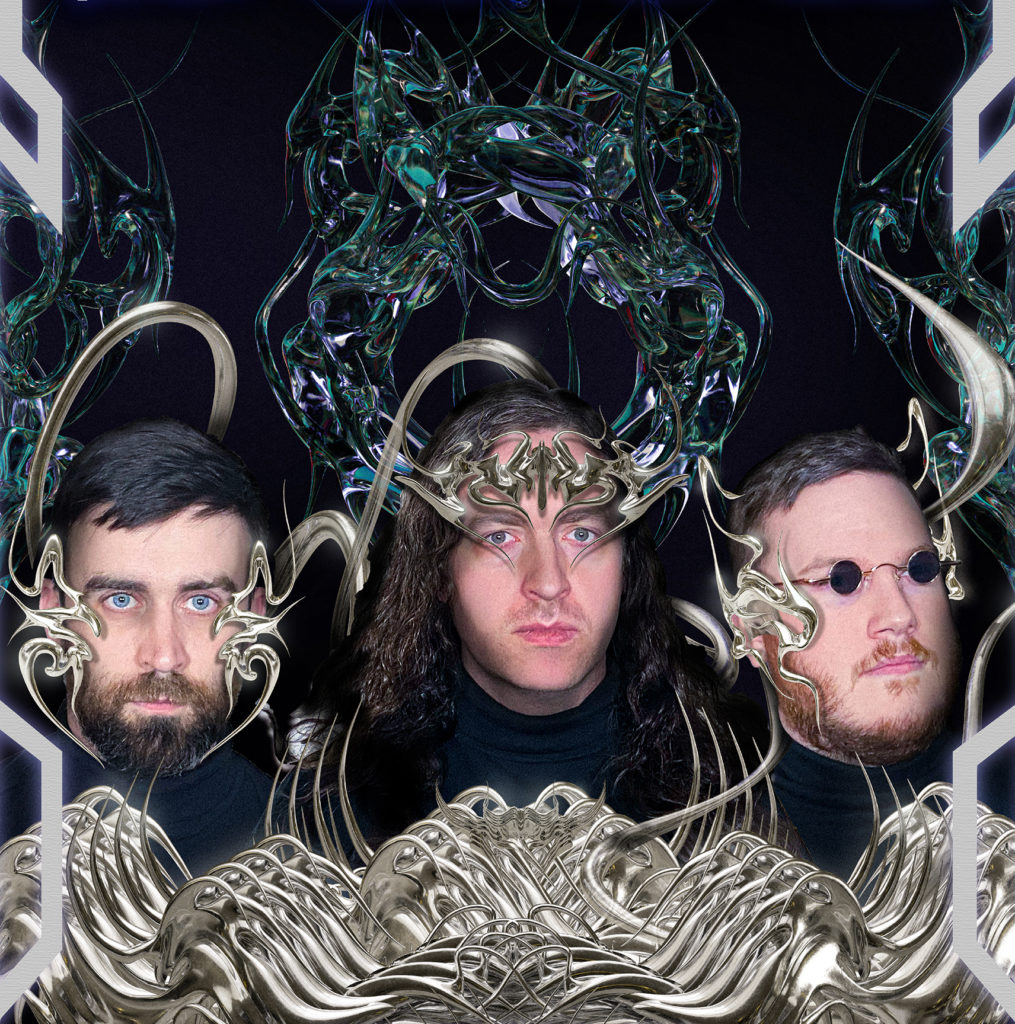 Heavy music portal The Sleeping Shaman is hosting an exclusive premiere of "Red Camo Rock," the new single from Bangor, Maine-based doom/punk/thrash trio MANIC ABRAXAS, preceding the September release of their third album, Foreign Winds.
MANIC ABRAXAS' Foreign Winds delivers seven thundering tracks of dirge-strewn, punk-fueled, crossover-meets-doom metal. Recorded over twelve days in 2021, Foreign Winds was engineered and produced by Today Is The Day's Steve Austin at Austin Enterprise in Orland, Maine. Joining drummer Tom Bennett, bassist/vocalist/synth player Justin Hamm, and guitarist/vocalist/synth player Dallas Seger, the record features guest vocals from Ryu Mitsuhashi on "Domerunner" and lead guitars from Ryan Curry on "Foreign Winds."
"Red Camo Rock" opens the record, MANIC ABRAXAS' Justin Hamm offering with the song, "Jester's privilege – the ability and right of a jester to talk and mock freely without being punished. Red camouflage is garish, our chosen colors. Red Camo Rock is a statement that we cannot hide, nor would we want to; tricksters we are and what's yours will soon be ours. We are the modern-day jesters, and you are the audience. We mock and you laugh but do you truly understand?"
The Sleeping Shaman writes, "Recorded by the one and only Steve Austin, yes that Steve Austin of Today Is The Day fame, at Austin Enterprise, he's managed to capture the angst of MANIC ABRAXAS' in all its filth… Now click play below, scream out an 'uugghh' as 'Red Camo Rock' beckons you to dance with the jester…"
Unload MANIC ABRAXAS' Foreign Winds jam "Red Camo Rock" first through The Sleeping Shaman at THIS LOCATION.
MANIC ABRAXAS will independently release Foreign Winds on CD and all digital formats on September 30th. Find preorders at Bandcamp where "Black Destrier" is streaming HERE.
The band's Dallas Seger is also a renowned luthier and owns his own company, Seger Guitars. The dedicated shop specializes in custom handmade electric guitars inspired by vintage golden age electrics using traditional techniques. These guitars are the pinnacle of tone and feel. In addition to MANIC ABRAXAS exclusively playing Seger Guitars, some of the artists who are known to regularly play these axes include Matt Pike (High On Fire, Sleep), Dallas Green (Alexisonfire), Tim Sult (Clutch, Lionize), Tim Lehi (Draugar, ex-Twilight), and others. See more at the official website HERE.
MANIC ABRAXAS formed in 2012 and unites three friends who met at local shows and collectively can't get enough Celtic Frost, early High On Fire, and Unearthly Trance. Their hybrid of punk and metal fuses unpredictable yet catchy riffing with underground hooks and an energetic and aggressive sound that will make you either pump your fists or nod your head to the deep grooves.
Through two prior albums – 2015's Manic Abraxas and 2020's Speed Golem – MANIC ABRAXAS has employed heavy D.I.Y. promotion and regional performances supporting the likes of The Obsessed, Today Is The Day, Pilgrim, Heavy Temple, Shabti, Zud, Hessian, and more, earning them a solid fanbase, and earning the title of "Maine's Best Metal Band" by Bangor Daily News. Now, 2022 sees MANIC ABRAXAS come ripping forth with their third album, Foreign Winds.
Stand by for additional audio previews, live events, and more to be posted over the weeks ahead.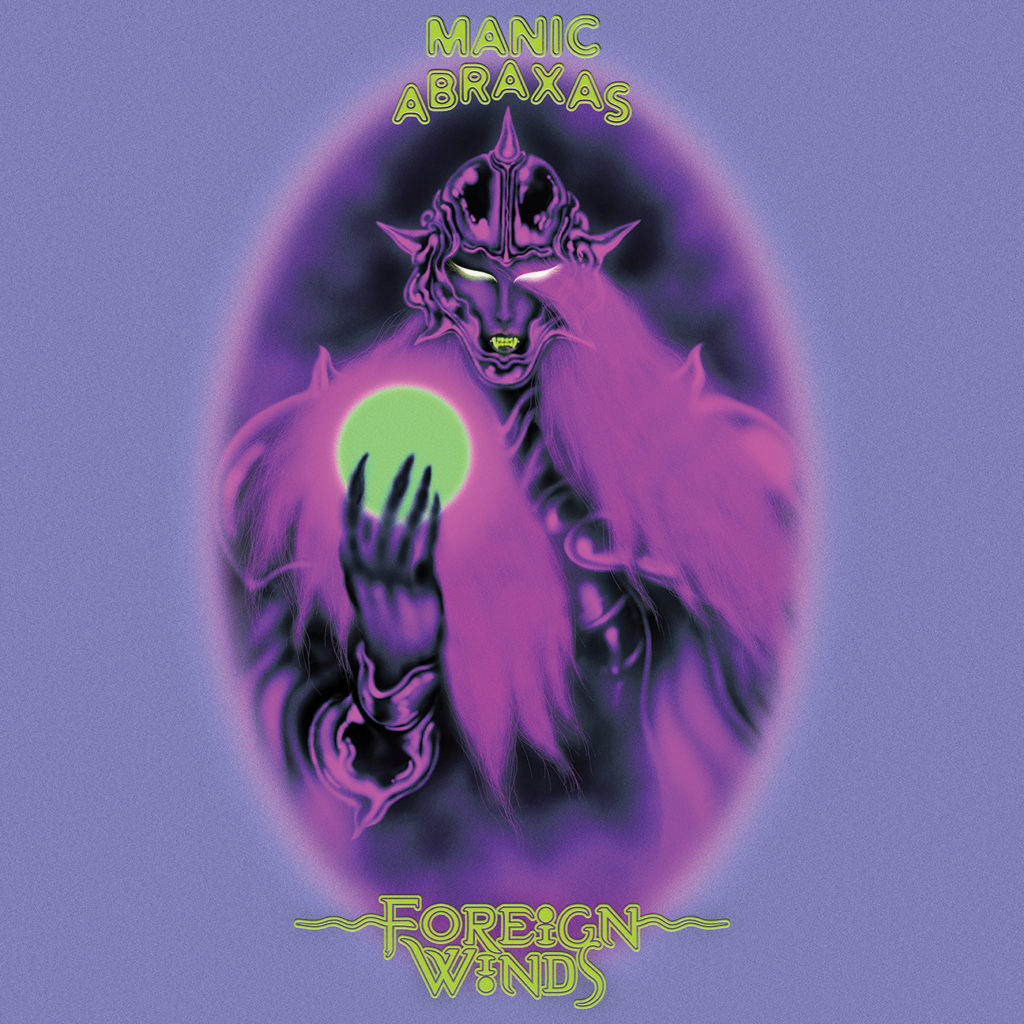 https://manicabraxas.bandcamp.com
https://www.instagram.com/manic69abraxas
https://www.facebook.com/manicabraxas