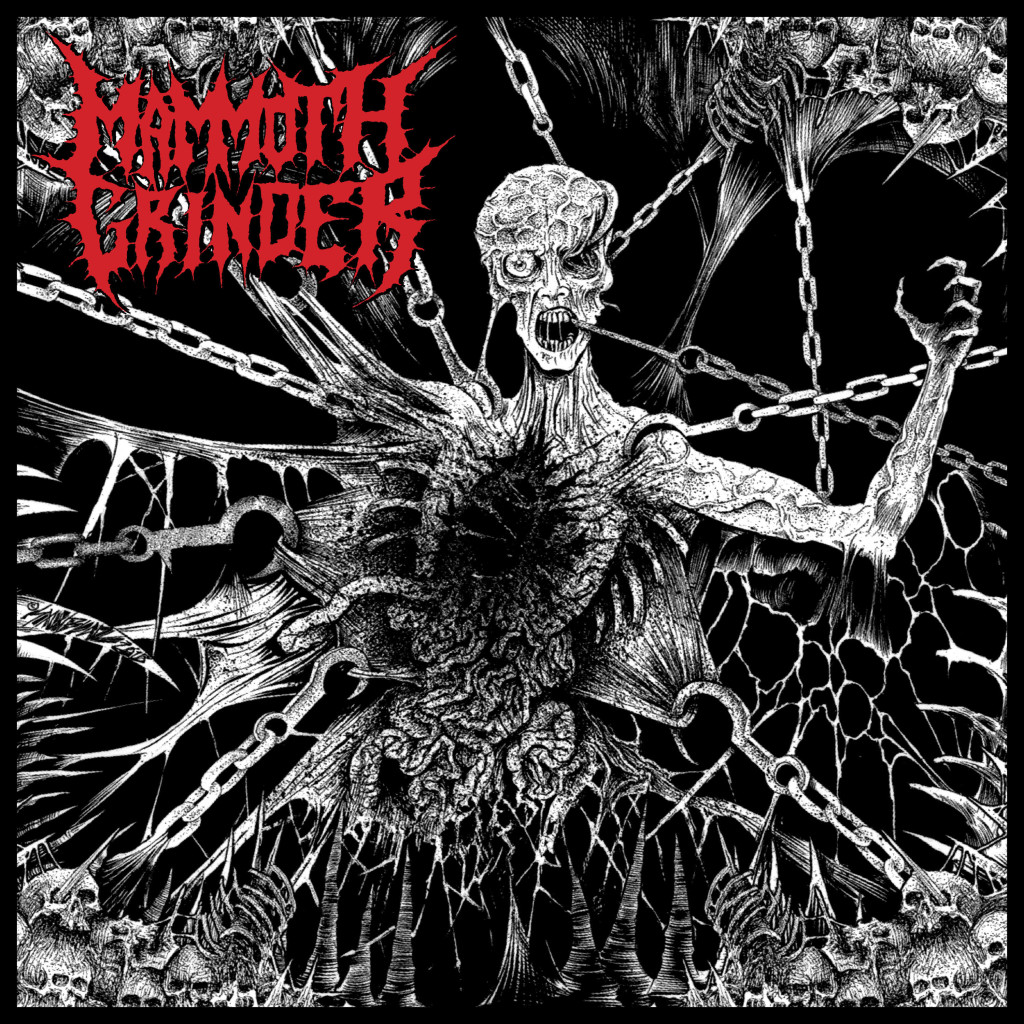 Magic Bullet Records continues its ongoing MAMMOTH GRINDER MONDAYS series overtaking October surrounding the label's reissuing of the band's back-catalog into the universe, today releasing Split.
Split is comprised of the MAMMOTH GRINDER side of a split LP with fellow Austin-based outfit Hatred Surge. Recorded in late 2010, these three songs captured the band almost fully transitioned into the style of death metal that they are currently known and regarded for. Swedish influences are strong, while dashes of Venom also permeate the execution. Tempos are fluid without stepping on the overall devastating vibe of MAMMOTH GRINDER's sound.
The vinyl edition of the split was originally issued on Valentine's Day 2011 via Cyclopean Records, with a CD version issued in Germany the same year. This is the very first time that the songs are being offered to digital and streaming services worldwide. The lineup on this recording was Brian Boeckman on drums and Chris Ulsh on guitar and vocals, the tracks recorded, mixed, and mastered by Jason Buntz at the Bubble in Austin, Texas in June and October of 2010, and the artwork was executed by Daniel Shaw.
Stream/purchase MAMMOTH GRINDER's Split tracks at THIS LOCATION.
Track Listing:
1. Pulverizer
2. Societal Collapse
3. Surveilled
MAMMOTH GRINDER MONDAYS will come to a smoldering finale with the reissue of In And Out next Monday, October 30th.
https://www.facebook.com/MammothGrinder
https://www.instagram.com/mammothgrinder
https://twitter.com/mammothgrinder
http://www.magicbulletrecords.com
http://www.facebook.com/magicbulletrecords
https://twitter.com/magicbulletrecs