photos by Sarah Kirkwold
Fans can now stream the entire Vast Reaches Unclaimed – the critically heralded debut album from US melodic death metal trio MAJESTIES – ahead of its worldwide release through 20 Buck Spin this Friday.
MAJESTIES unites guitarist/vocalist/drummer Tanner Anderson, guitarist Carl Skildum, and bassist Matthew Kirkwold. The sound on Vast Reaches Unclaimed will be another striking addition to their respective oeuvres, recalling the glorious days of Wrong Again and No Fashion Records. Evoking a time when Gothenburg was starting to unseat Stockholm as the unimpeachable city for Swedish death metal in the mind of the international metal scene, MAJESTIES bears that intrinsic sense of rabid intensity and the effortlessly satisfying melodic ability that made albums like In Flames' The Jester Race and the like instant classics. The mix of major key melodies and twin guitar harmonies snaking through every track ornament the vigorous riff eruptions and anguished vocals in a sheen of gleaming brilliance that proves an exhilarating triumph to behold.
Without a hint of the corruption the style experienced in a post-Slaughter Of The Soul world, Vast Reaches Unclaimed exists as a fervent reminder of what was and what again shall be. MAJESTIES reanimates the corpse of the true melodic style that both divided and invigorated the death metal scene of the mid-1990s and brings it into 2023 like it never left, sounding as novel and thrilling as ever.
Vast Reaches Unclaimed was engineered by the band, mixed and mastered by Adam Tucker at Signaturetone Recording (Ulthar, Thou, Obsequiae), and completed with photography by Sarah Kirkwold, artwork by Juanjo Castellano (Gates Of Ishtar, Varathron, The Black Dahlia Murder), logo by Dan Capp, and layout by Chimere Noire. Fans of In Flames, Eucharist, Dark Tranquillity, A Canorous Quintet, Gates of Ishtar, Iron Maiden, Ceremonial Oath, and clearly Obsequiae and Inexorum, should not miss MAJESTIES' debut.
With the album dropping in the coming days, Skildum writes, "We are so pleased to share Vast Reaches Unclaimed with all of you. This is a record we've been waiting decades to make, and we are so glad to have you join us for this journey into worlds unseen."
Hear MAJESTIES' entire, epic Vast Reaches Unclaimed early now through YouTube at THIS LOCATION.
Vast Reaches Unclaimed will be released this Friday, March 3rd on LP, CD, CS, and digital formats. Find preorder options at the 20 Buck Spin webshop HERE and Bandcamp HERE.
MAJESTIES will be hosting a Gimme Metal Guest DJ Session on Monday, March 13th at 8am PT/11am ET. Tune in and take part in the chat and action at GimmeMetal.com or on the app.
"Despite being a debut record, Decibel recently listed Vast Reaches Unclaimed among the most anticipated albums of 2023 …as the rousing riffs and epic verses pile up, it's clear that MAJESTIES lean even harder into the grandeur of traditional metal than the Swedish pioneers." – Decibel Magazine
"…will put a grin on the face of anyone who yearns for mid-Nineties In Flames, At The Gates, or Heartwork-era Carcass. We're talkin' wolfman vocals, Maiden-sized drumming and leads that threaten to crack open the sky." – Revolver Magazine
"MAJESTIES have captured the core of that sound better than any album I've heard in a long, long time, with the artistry inherent to their main projects, and the resulting music is excellent… this might be the first real album of the year contender…" – No Clean Singing
"…an absolutely stunning melodeath record that calls back to some of the genre's greatest classics while making sure that the personalities and styles of Majesties' lineup shine through… Melodeath rarely sounds as simultaneously fresh and in touch with the classics as does Vast Reaches Unclaimed…" – Last Rites
"By reaching for their own personal emotional experiences as fans of melodic death metal, mastering the simple melodic language of the form and tailoring it to their own signature tones and strengths as artists, the folks in MAJESTIES have done much more than recreate the old magick of mid-90s melodeath. 91/100″ – Grizzly Butts
"Vast Reaches Unclaimed is the most unexpected delight of the year so far, a magnificent return to the splendors of yesteryear through the ears of three killer musicians." – Noob Heavy
"It's almost criminal how many insane riffs are packed into Vast Reaches Unclaimed… every moment on this ten-track destroyer feels like a high-speed adventure over land and through the air. This is infectious, riveting, and a total rush, an album that every time you hear it, you have a different favorite song and find new ways to crush your central nervous system." – Meat Mead Metal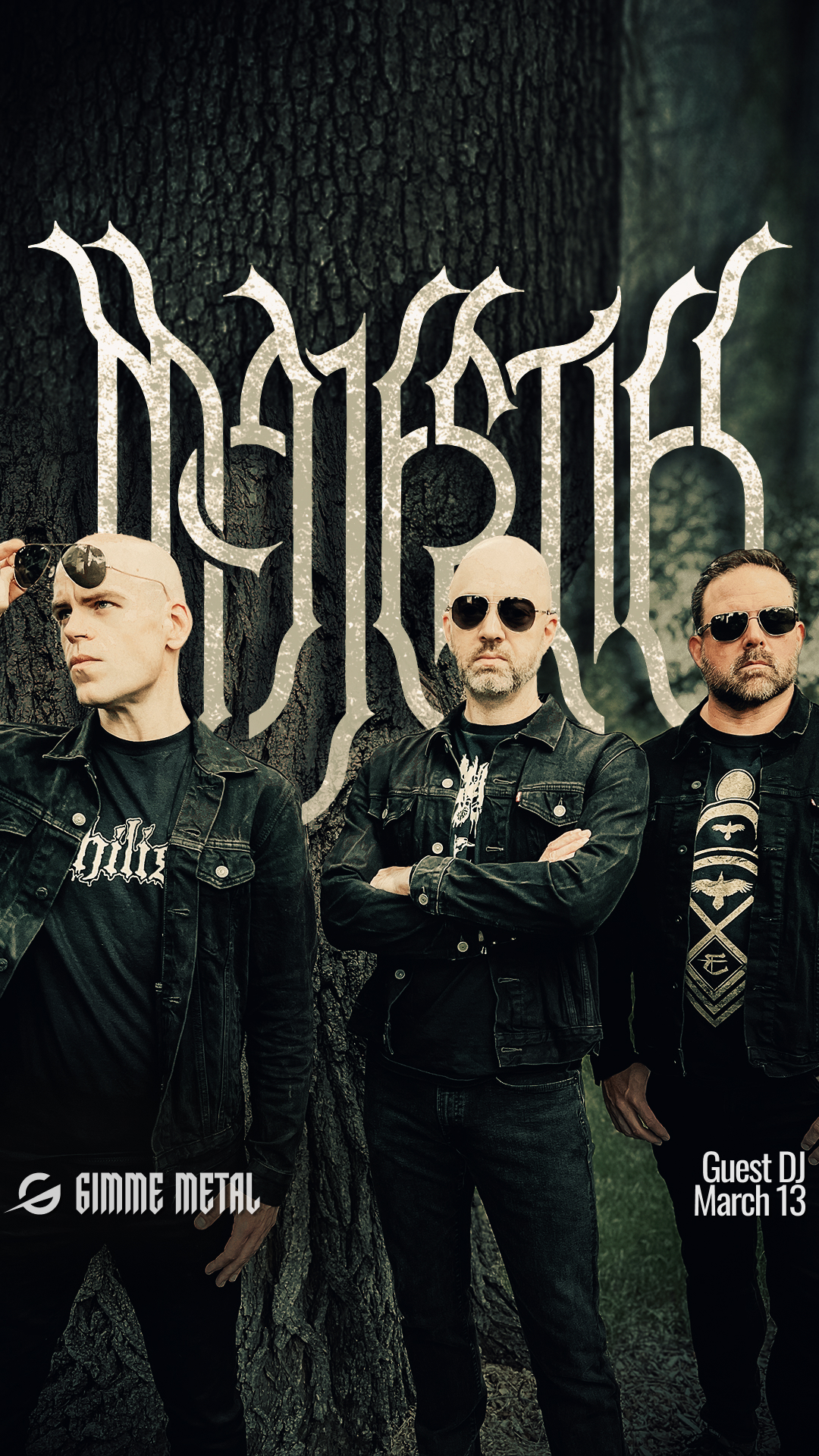 https://www.instagram.com/majesties_melodicdeath
https://www.20buckspin.com
https://listen.20buckspin.com
https://www.facebook.com/20buckspin
https://twitter.com/20buckspinlabel
https://www.instagram.com/20buckspinlabel