[photo credit Dakota Gordon]
Boston-based traditional/doom metal outfit MAGIC CIRCLE – formed by members of Doomriders, Mind Eraser, Innumerable Forms, Stone Dagger, Battle Ruin, and others – is currently booking a series of Northeastern US tour dates for the Winter and Spring months, in support of their 20 Buck Spin-released Journey Blind sophomore LP.
March 11th will see MAGIC CIRCLE raiding Brooklyn, New York for a show with Ecstatic Vision, followed by a show in Providence, Rhode Island the following night, March 12th, with Sire and V-Sect. A week later, March 19th, the band will hit Worcester with Chalice, Summoner, and Dust Witch. April shows are beginning to pop as well, with a show confirmed for April 30th in Waltham, Massachusetts with Hirudinea. Additional performances are likely to be booked around these shows, alongside other new ventures for the band.
MAGIC CIRCLE Tour Dates:
3/11/2016 Saint Vitus Bar – Brooklyn, NY w/ Ecstatic Vision
3/12/2016 AS220 – Providence, RI w/ Sire, V-Sect
3/19/2016 Ralph's Rock Diner – Worcester, MA w/ Chalice, Summoner, Dust Witch
4/30/2016 Michael J's – Waltham, MA w/ Hirudinea
Journey Blind is out now on 20 Buck Spin, the LP available HERE, the CD HERE, and digital HERE.
With their feet rooted firmly in punk, hardcore, NWOBHM and the earliest of doom metal, and their arms raised triumphantly into the burning heavens, the triumphant second album from MAGIC CIRCLE shows a more refined songwriting to their tunes, the band's overall approach showing a heightened sense of finesse in its deployment. Self-produced and recorded by the band at guitarist CC's The Pain Cave, Journey Blind surges with the viscosity a team of top-tier producers would be proud to back, and the cover art is an unused piece by legendary artist Joe Petagno (Motörhead, Mammoth Grinder, Autopsy) dating to 1979. Surging with over forty-five minutes of doomed heavy metal that invokes the masters in their purest form, Journey Blind is a record which could have been captured three decades ago yet booms with a refreshed spirit to guide today's misguided youth back to their unbeknownst roots.
"Sabbath, Saxon, Vitus and Trouble fans, you're going to want to press play pronto…" – Decibel Magazine
"…a traditional doom album so stunning, so perfectly balanced it'll make a believer of anyone tired of recycled (non-)riffs and manufactured occult posturing… The album itself plays like a long-lost masterpiece from a band worshiped by a chosen few; it's not even out yet and it already feels like a classic." – Invisible Oranges
"Their second full-length outing goes beyond simply being a follow-up and pushes them into new stylistic ground that they conquer with boldness and confidence." – The Obelisk
"The seven-track release marks an evolution for the band who clearly culls their sound from the British classic doom side of the tracks. Herein lies Witchfinder General and Pagan Altar love aplenty, though channeled through the eyes of five men who have their feet equally planted in the genre of hardcore, where they began their musical journey…" – Beatroute Magazine
"…the quality of the solos, riffs, and Radigan's excellent vocal performance make this one of the better traditional metal albums to be released this year." – Nine Circles
"They blend doom and Dio flawlessly and in the process create a document of the shifting sands of metal history… With Journey Blind, Magic Circle bring the sincerity of hardcore to the entirety of the first 30 years of metal and in the process, distinguish themselves as an indispensable voice in the contemporary realm of the genre." – mxdwn
"…a record that hears the band increasing the tempo and drifting into a realm more associated with the fanciful lore of traditional heavy metal. Doom smoke, occult vibes, and heavy metal spirit dominate Journey Blind; it should also dictate your listening rotation for the foreseeable future. 4.5/5" – About.com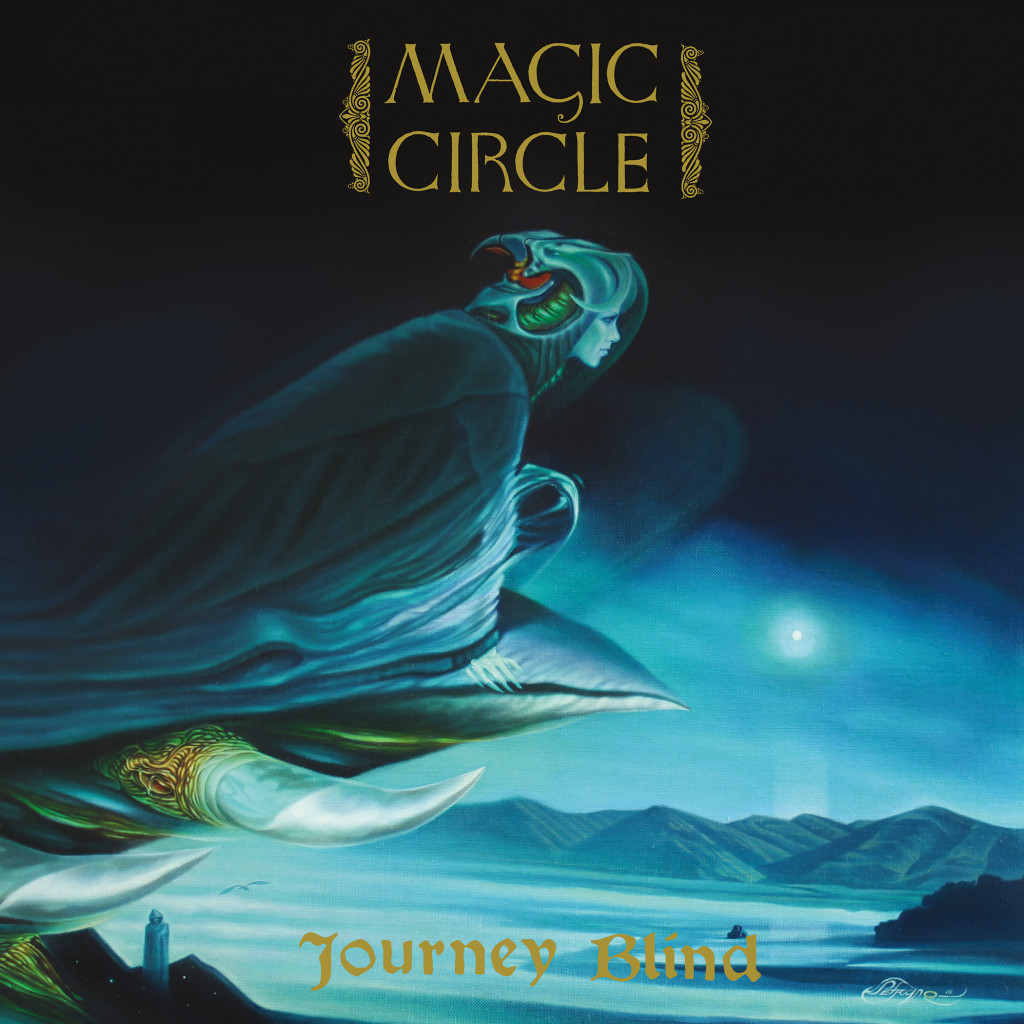 http://www.magiccircleheavymetal.com
http://www.20buckspin.com
http://www.facebook.com/20buckspin
http://www.twitter.com/20buckspinlabel