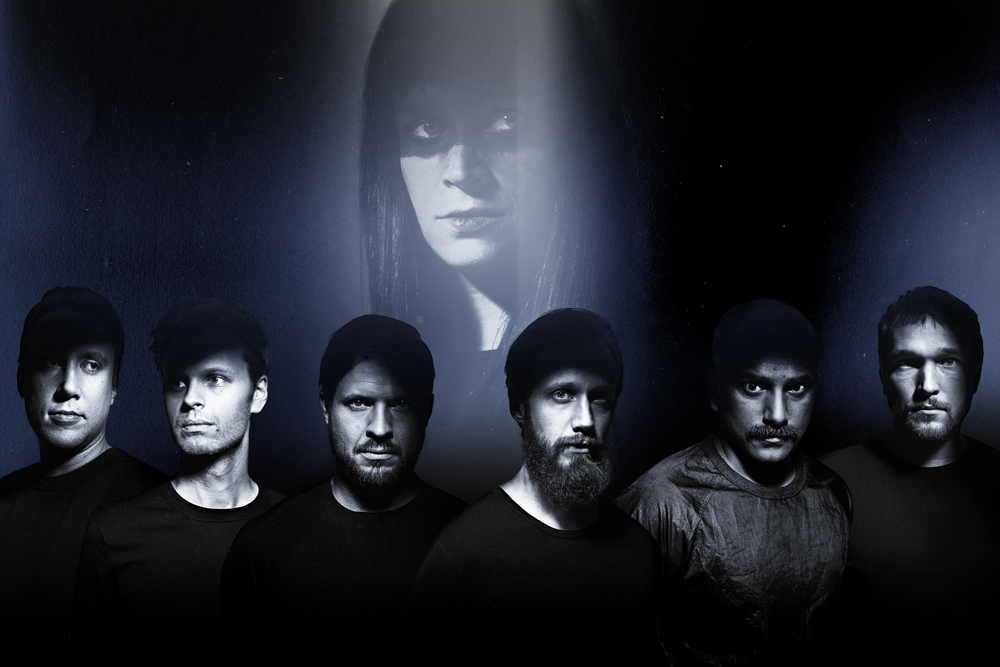 [photo by Pär Olofsson]
"At the end of Vertikal, we stood in the cold harshness of the mechanical city and looked up onto the stars. We lost ourselves in the awe of their grace and thought that maybe the answer is to be found above. The ship was leaking and by the look of it, our home was dying. No room for fear when a greater call demands your full attention. So, we left… Onward, forward. Like the old seafarers, we explored the vastness of space. Not bound by physical laws we pass the speed of light and chase the expansion of space until we reach its limit. And then, we continued on and disappeared. This is our story." — CULT OF LUNA
With their mind-melting eighth epos, CULT OF LUNA and JULIE CHRISTMAS bring you to the outer rim of the ever expanding boundaries of the cosmos – where the rules of man is not applicable and the cold, dark nothing envelops the harsh realities of the universe.
Mariner will be released on April 8th via Indie Recordings. Drums and bass were recorded by Magnus Lindberg at Tonteknik Recording Umeå, Sweden with additional recordings by Kristian Karlsson at Studio Hufvudstaden in Söderköping, Sweden. JULIE CHRISTMAS' vocals were produced and engineered by Andrew Schneider at Translator Audio and Loho Studios in New York City, the entire five-track gem mixed and mastered by Magnus Lindberg at Redmount Studios in Stockholm, Sweden. Mariner will be available on CD, LP and vinyl with preorders available at the following locations. Amazon HERE. iTunes HERE. Indie Shop HERE.
Sample opening track "A Greater Call" below.
Offers the band of the track: "'A Greater Call' is the link between the city and the void above. Imagine walking up to your vessel. How the excitement grabs hold of you. The feeling of uncertainty. Are you even going to be able to push through the atmosphere in one piece? A last breathe before blast off and then we leave. The song is about how humanity is cutting its losses and leave. Its only hope lies above."
Mariner Track Listing:
A Greater Call
Chevron
The Wreck Of S.S. Needle
Approaching Transition
Cygnus
Since uniting in 1998, CULT OF LUNA has released seven albums, been awarded the top rock/metal award at the Swedish national radio awards and cemented their status as one of the true
progressers of the metal genre. In 2013, the Swedes teamed up with Indie Recordings for the release of perhaps their most successful work to date in the shape of Vertikal I and Vertikal II. These cohesive pieces of work received worldwide recognition and praise and only elevated the band's status to greater heights. For their eighth effort, the post-metal pioneers join forces with the talented Julie Christmas (Battle Of Mice, Made Out Of Babies) from Brooklyn, who adds an even larger depth to CULT OF LUNA's sound – powerfully displayed on Mariner.

CULT OF LUNA:
Johannes Persson – Guitars and Vocals
Magnus Lindberg – Drums and Studio-Engineering
Andreas Johansson – Bass
Fredrik Kihlberg – Guitars and Vocals
Kristian Karlsson – Keyboard and Vocals
Thomas Hedlund – Drums and Percussion
http://www.cultofluna.com
http://www.facebook.com/cultoflunamusic
http://www.twitter.com/cultoflunaoffical
http://www.indierecordings.no