Dark Essence Records will release the sixth full-length studio offering from Norwegian avant metal collective, MADDER MORTEM later this month. Titled Red In Tooth And Claw, the ten-track production – their first in seven years — was recorded and produced by guitarist BP M. Kirkevaag, mastered by Peter In de Betou and comes shrouded in the artwork of Christian Ruud (Tristania, Frantic Bleep) .
In advance of its release, No Clean Singing is streaming opening hymn, "Blood On The Sand" noting simply, "Always a band that has seemed to skirt genre classification, this track will continue them down that path while also sounding very MADDER MORTEM-esque. I'm not going to say much about it and will let you go in fresh to make your own judgments. But to the ending wails of "wait for me, wait for me," yes, Ms. Kirkevaag. I've been waiting seven years and I'm pleased you have returned. "
Hear "Blood On The Sand," courtesy of No Clean Singing, RIGHT HERE.
And if you missed it, check out the album teaser HERE.
Red In Tooth And Claw will be released on October 28th in CD and digital formats, with the vinyl edition hitting streets on December 6th. For preorders visit THIS LOCATION.
Red In Tooth And Claw Track Listing:
Blood On The Sand
If I Could
Fallow Season
Pitfalls
All The Giants Are Dead
Returning To The End Of The World
Parasites
Stones For Eyes
The Whole Where Your Heart Belongs
Underdogs
Formed in 1993, and having started out with a more doom-oriented sound, MADDER MORTEM became one of the earliest bands from the contemporary Norwegian metal scene to break away from set genre boundaries. With each release, MADDER MORTEM continued to develop, seamlessly transitioning into an experimental progressive metal band with a unique sense of groove and contrasting arrangements.
With a lineup comprised of Agnete M. Kirkevaag on vocals, BP. M. Kirkevaag on guitar and vocals, Richard Wikstrand on guitars, Tormod L. Moseng on bass, and Mads Solås on drums, and with seven years between the release of the band's last album Eight Ways and this year's Red In Tooth And Claw, the band still maintains the trademark MADDER MORTEM sound. Still so heavily defined by Kirkevaag's massive vocals that range from tender whispers to violent screams, Red In Tooth And Claw retains all of the band's quirkiness, and gives it a catchy boost, with songs shifting between doomy melodies and hard-hitting riffs.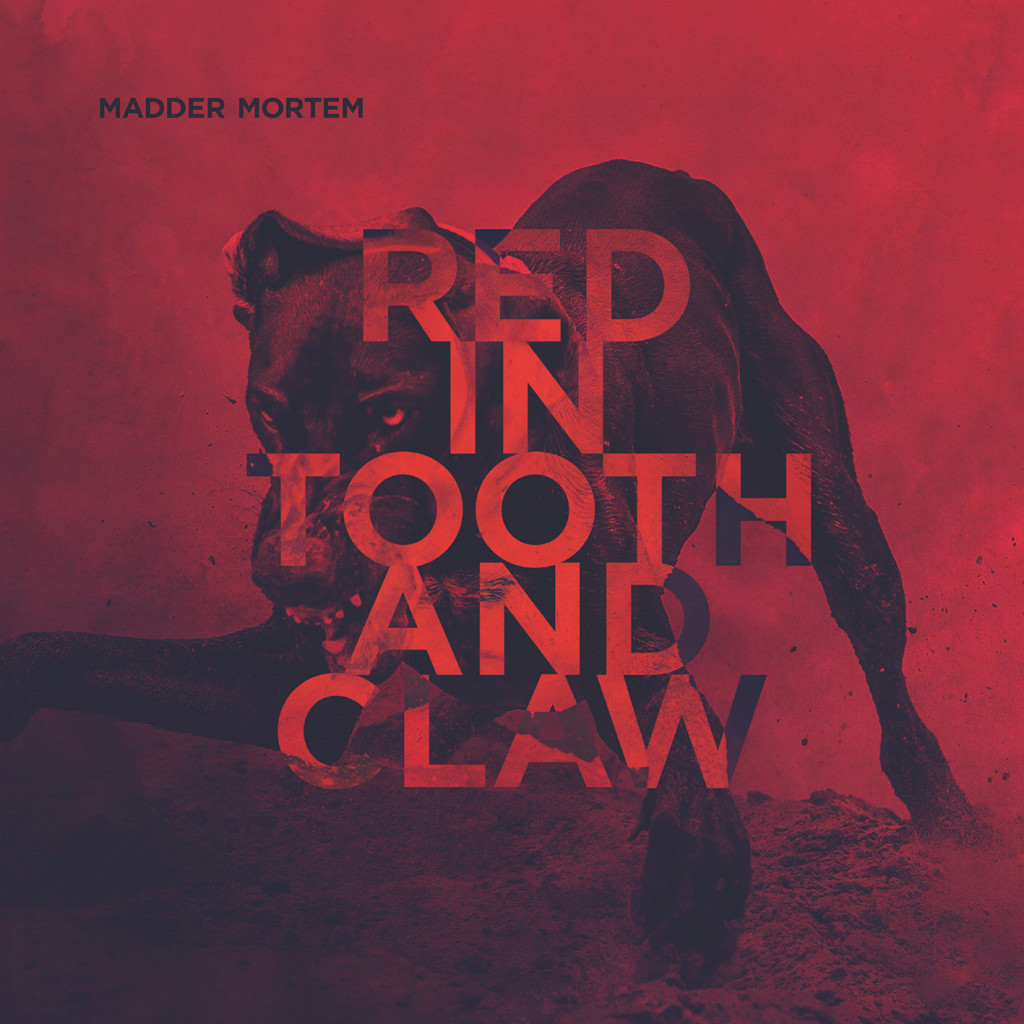 http://www.maddermortem.com/
http://www.facebook.com/Madder-Mortem-10035071567
http://ww.darkessencerecords.no
http://www.facebook.com/darkessencerecords
http://www.karismarecords.bandcamp.com/