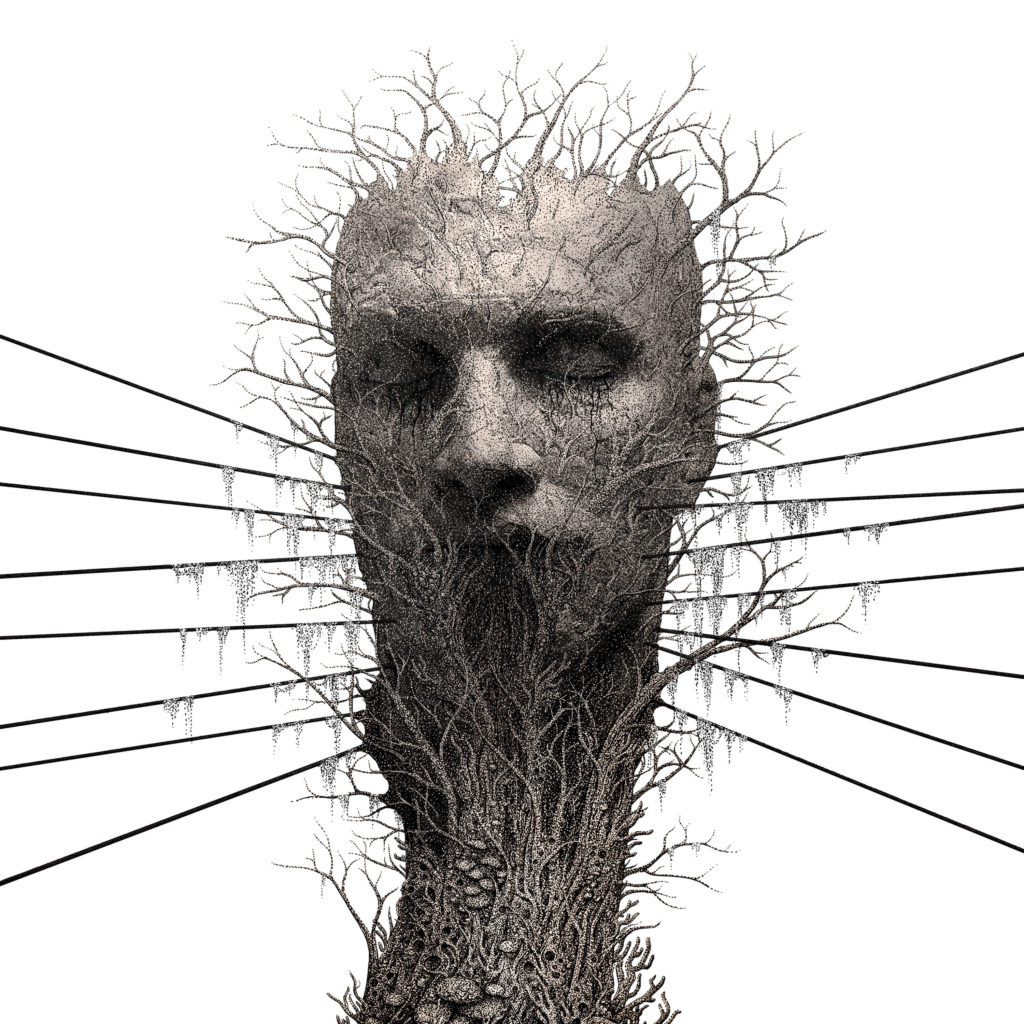 Nefarious Industries today unveils the new split EP from Southeastern US destroyers MACHINIST! and DEAD HAND, the record now available on 10″ vinyl and digital platforms.
MACHINIST! is an explosively unforgiving dynamic heavy band hailing from across the Southeastern United States, known for chaotic and cathartic live sets all over the continent for nearly the past decade. The band burst onto the scene in 2013 with back-to-back 7″ EPs via Speedowax Records, then delivering their Pronegative debut album via Eulogy Recordings in 2015. Their latest full-length Closer To Death, was released in 2018 through Innerstrength Records.
On this split, MACHINIST! offers the brand-new song "Bask In The White Light" – for which bassist Matt Zagorski directed/filmed a stunning official video – backed with a remastered version of "The Nail," bringing new life to the classic crusher. The material was recorded, mixed, and mastered by Lee Dyess at Earthsound Studio (Against Me!, From First To Last, Evergreen Terrace). Decibel Magazine wrote, "…MACHINIST! deliver a straightforward wave of anger and angst in musical form; every instrument sounds like it was produced for maximum heaviness and vocalist Jeff Hill amplifies that with an emotive performance."
Formed in 2012 near Macon, Georgia, DEAD HAND hit the ground running by teaming up for a split 7″ with Philly shredders Repellers in 2014 on Divine Mother Recordings. In June 2015, they released their first full-length, Storm Of Demiurge, on Divine Mother Recordings in the USA and Third I Rex in Europe. The group subsequently released a split 7″ with Miami sludge trio Shroud Eater on Southern Druid Records in 2016, and their second full-length, Reborn Of Dead Light, was released in 2018.
DEAD HAND delivers the devastating blow of "Muirgeilt" to this new split release, the mammoth track recorded, mixed, and mastered by Matt Washburn at LedBelly Sound Studio (Mastodon, Norma Jean, Leechmilk). BrooklynVegan describes "Muirgeilt" as, "a glacial-paced blend of doom, sludge, and post-rock."
The cover art for Machinist // Dead Hand was created by Connor Anderson (Searing Limb), and the album completed with a photo collage by Clifton Carr and layout by Greg Meisenberg. The record is now available on all DSPs and in a limited pressing of 300 on transparent Glacier Blue 10″ vinyl cut at 45rpm, with a printed inner sleeve and included download.
Stream and purchase Machinist! // Dead Hand and see MACHINIST!'s "Bask In The White Light" video all at THIS LOCATION.
Watch for additional video content and more from both MACHINIST! and DEAD HAND over the coming weeks.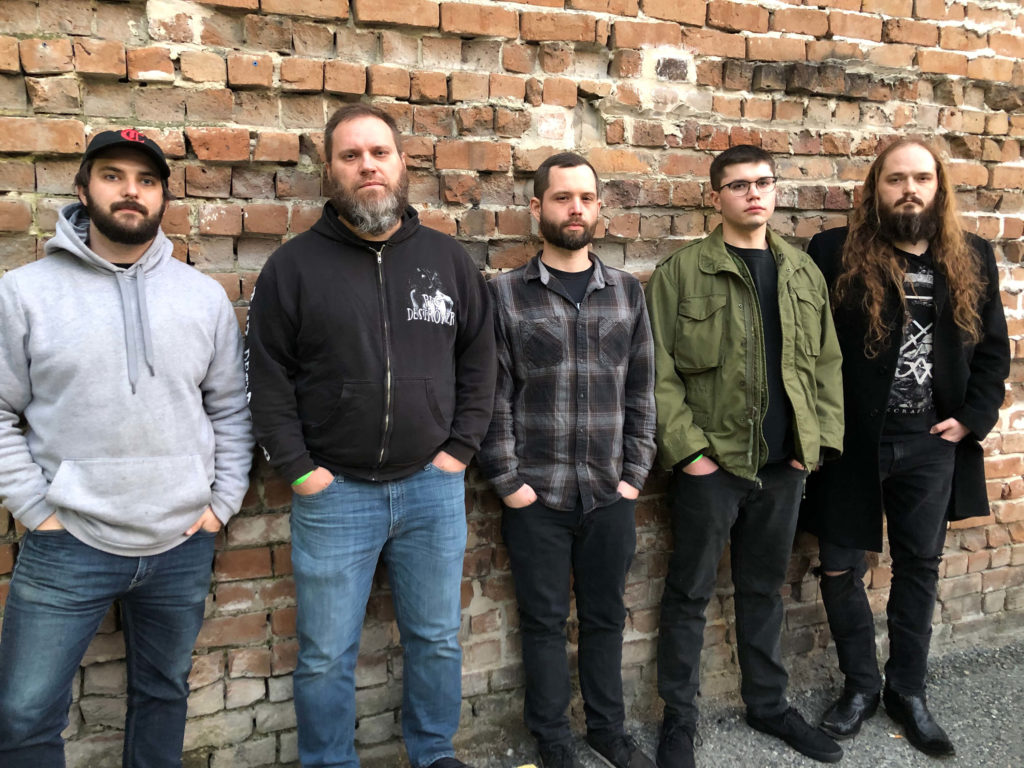 DEAD HAND by Dakota Williams
MACHINIST! by Matt Zagorski
https://machinistga.bandcamp.com
https://www.facebook.com/machinistga
https://www.instagram.com/machinistga
https://www.instagram.com/machinistga
https://twitter.com/machinistga
http://facebook.com/deadhandcollective
http://deadhandcollective.bandcamp.com
https://www.instagram.com/deadhanddoom
http://deadhandcollective.blogspot.com