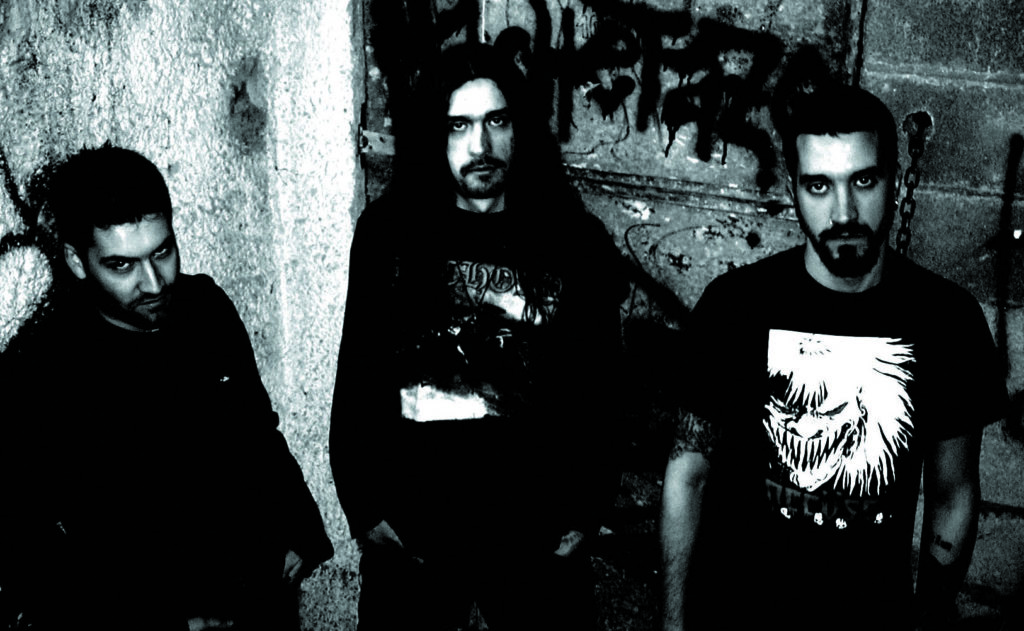 Selfmadegod Records presents the Ultratumba II vinyl singles collection CD from infamous Spanish gore-soaked grind/death outfit MACHETAZO.
MACHETAZO's Ultratumba II amasses more tracks this old-school cult act's vinyl releases, EPs, and splits released between 2006 and 2014. Loaded with twenty-two ripping tracks, Ultratumba II gathers tracks from the band's splits with Headless Death, Ras, Marrow, Winters In Osaka, Ribspreader, and Total Fucking Destruction, their Mental 7″, Necrocovered 10″, and Relapse Slimewave compilation, resulting in seventy-two minutes of material. All diehard grinders and fans of Carcass, Repulsion, Autopsy, Impetigo, General Surgery, Napalm Death, Terrorizer, and Dead Infection should not pass this by.
Stream MACHETAZO's Ultratumba II RIGHT HERE.
Ultratumba II can be purchased at the Selfmadegod Records webshop HERE and Bandcamp HERE.
https://www.facebook.com/MACHETAZO.Official
http://www.selfmadegod.com
http://www.facebook.com/selfmadegod
http://www.selfmadegod.bandcamp.com
http://www.instagram.com/selfmadegod_records
http://www.soundcloud.com/selfmadegodrecords
https://www.youtube.com/user/SelfmadegodRecords