As world renowned New York City-based trumpeter/multi-instrumentalist MAC GOLLEHON prepares to release his filmic new solo EP, The End Is The Beginning, through Nefarious Industries in early February, a video for the new single "Bronx Motor Inn" is now playing exclusively at No Clean Singing.
Known for his mainstream contributions on hits like Onyx's Slam album, Blondie's The Hunter LP, and Billy Ocean's "Get Outta My Dreams, Get Into My Car," New York City-based MAC GOLLEHON has recorded on thousands of albums, including over two-hundred gold and platinum albums. However, The End Is The Beginning fuses avant-jazz with the influence of 1970s film noir scores. With Don Ellis' score for The French Connection and Lalo Schifrin's Dirty Harry suite at the forefront, fans of Ennio Morricone, Miles Davis, Elvin Jones, Riz Ortolani, David Lynch, Mike Patton, and more can find themselves immersed in the diverse record.
With ten songs in thirty-three minutes, The End Is The Beginning was entirely written and performed by MAC GOLLEHON, who delivers a cavalcade of choreographed brass including trumpet, cornet, trombone, and more, as well as a diverse array of drums/percussion, keyboards, guitars, bass, vocals, and more, with field recordings from across NYC. Conceptualized with David Brenner (Gridfailure) on the heels of their Dismemberment Cabaret collaboration, The End Is The Beginning was engineered, recorded, and mixed by Brenner, who provides additional field recordings, samples, art design, and videos for the album. The record is completed with photography by Tyler Adams and mastered by Dan Emery at Black Matter Mastering (Kool Keith, Buzzov*en, Dälek).
The video for "Bronx Motor Inn" was directed and filmed by Brenner with additional clips from GOLLEHON, who writes, "A night in the life…tinted windows turn the cold harsh day sunlight into an errant glowing grey. Police helicopter searchlights stab through the dark of night. Sing softly and desire no company. Aim the trumpet toward the Blood Moon as it bathes you in sepia."
No Clean Singing writes in part with the video's premiere, "…the music is a surreal experience. Sirens wail in the distance, drawing nearer, screaming. Thunder rolls. A solitary bass line leads the way, accompanied by simple piano keys, and they get their druggy hooks in. Xylophone-like tones ring in mysterious and inviting accents. GOLLEHON's piercing trumpet moans, wails, and writhes. It sounds languid and lascivious, carnal, and post-coital, but also menacing and unsettling. The effect is thrilling — and haunting. The black-and-white video beautifully suits the noir-ish soundscape, intertwining flashes of imagery (low-rent motel rooms, forbidden photos, headlights at night) with GOLLEHON directing his trumpet from the shadows toward the Blood Moon."
Watch MAC GOLLEHON's "Bronx Motor Inn" video first now at No Clean Singing RIGHT HERE.
Nefarious Industries will release The End Is The Beginning digitally and on limited gold cassette on February 4th, 2022. Find preorders and merch where the explosive "Neon And Gunpowder" is playing RIGHT HERE.
The End Is The Beginning is also included in Nefarious Industries' brand new Subscription Club, launched this week for 2022, which includes ALL upcoming physical and digital label releases for the year. Read more and join in on the action HERE.
Watch for additional videos to be released surrounding the release of The End Is The Beginning.
In addition to the EP, GOLLEHON contributes to upcoming albums from Gridfailure, the third Gridfailure collaborative album with Megalophobe, and more, and the new MAC GOLLEHON & THE HISPANIC MECHANICS LP is completed, all confirmed for release through Nefarious Industries in 2022. GOLLEHON performs an average of three to six times per week across the NYC and Northeastern US while not on widespread tour dates, but more extensive US and international live excursions are returning in 2022 and beyond.
MAC GOLLEHON has toured the planet and recorded in studios everywhere with an endless roster of rock, pop, and jazz artists since the 1970s, including David Bowie, Blondie, Onyx, Madonna, Billy Ocean, Hall & Oates, Chaka Khan, Buddy Rich, Al Jarreau, Sheena Easton, Nile Rodgers, Patrick Adams, Mick Jagger, Grace Jones, Hector Lavoe, and hundreds of others, including his decade-plus run in Duran Duran. In addition to the Herculean amount of session work, GOLLEHON has released a variety of solo albums since the late 1990s, including records with his ever-morphing MAC GOLLEHON & THE HISPANIC MECHANICS.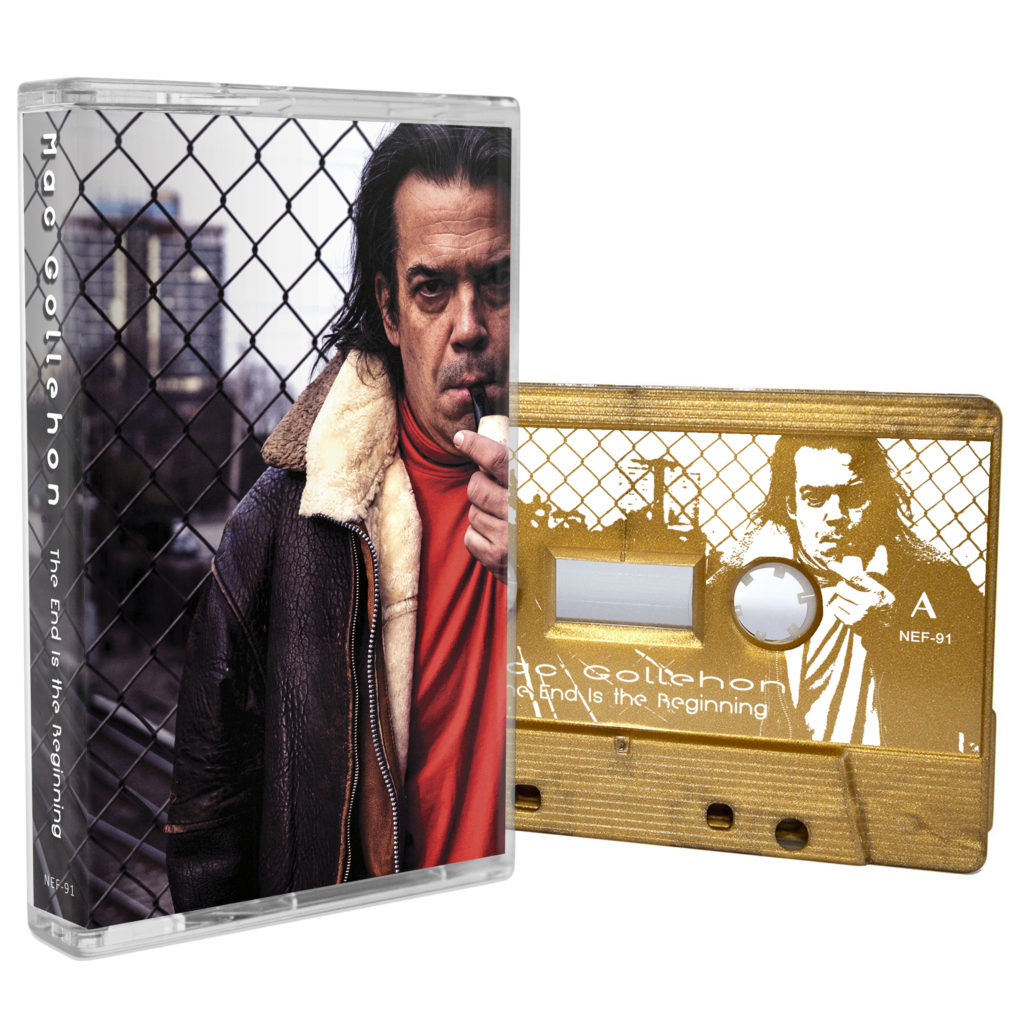 https://www.instagram.com/macgollehon
https://www.facebook.com/mac.gollehon
https://twitter.com/gollehonmac1
http://nefariousindustries.com
http://www.facebook.com/nefariousIndustries
http://www.twitter.com/nefariousInd
https://nefariousindustries.bandcamp.com