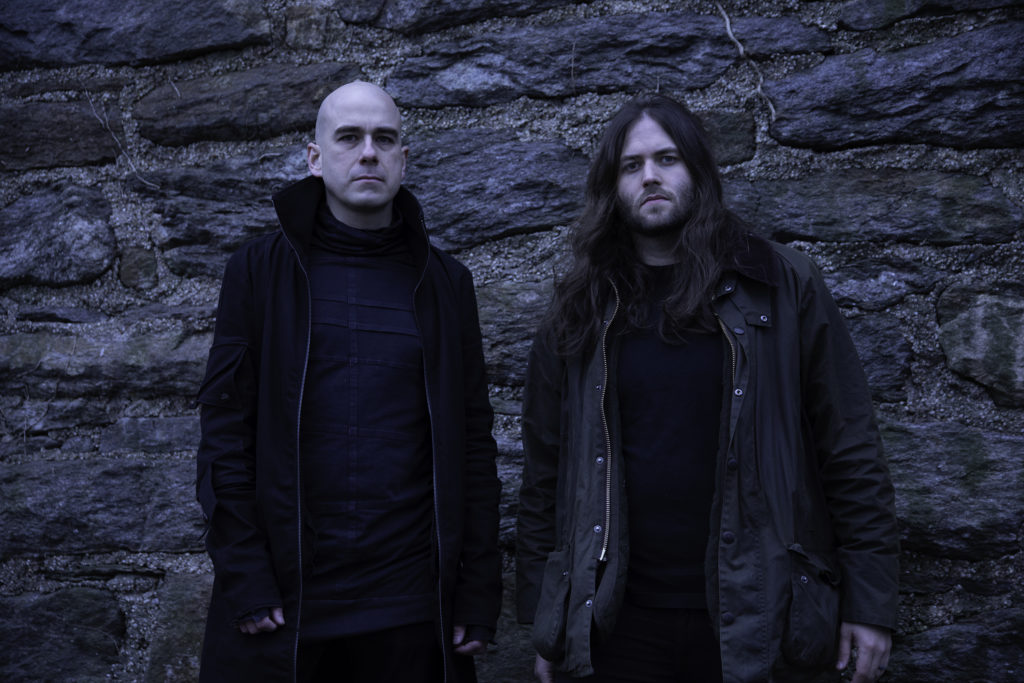 Animate The Emptiness, the uniquely devastating debut LP from New York City's black/industrial metal duo LUMINOUS VAULT, is now streaming in its entirety on the eve of its release through Profound Lore Records.
LUMINOUS VAULT guitarist/vocalist Mario Diaz de Leon and bassist/vocalist Samuel Smith follow up their 2017 EP "Charismata" with a vibrant fusion of black, death, and electronic music, expressed with an intensity surpassing that of the band's past efforts.
Animate The Emptiness is a culmination of the two members' unique creative backgrounds. With Diaz de Leon's acclaimed work within the realm of modern classical music (including a commission from the Los Angeles Philharmonic) along with Smith's work in Artificial Brain and Aeviterne, their debut album is a vessel for the two musicians to explore new territory within the realm of black/death metal and electronic music, while transmuting the elements of their other projects.
Through a surgically cold sonic canvas consisting of piercing riffs, hypnotic pulsating beats, and atmospherically charged electronics, Animate The Emptiness is an experience that tethers the harsh, desolate, rhythmically lurking, melancholic, and ultimately that of the epic, celestial and soaring.
Animate The Emptiness was recorded by LUMINOUS VAULT in NYC between 2019 and early 2020, mixed by MDdL, mastered by Josh Bonati, and completed with artwork by Fivetimesno.
Stream LUMINOUS VAULT's entire Animate The Emptiness first now at YouTube RIGHT HERE.
Animate The Emptiness will be released on LP, CD, and all digital formats this Friday, May 20th. Preorder options for all formats can be found HERE.
https://twitter.com/luminousvault
https://www.instagram.com/luminousvault
https://luminousvault.bandcamp.com
https://www.facebook.com/luminousvault
https://profoundlorerecords.com
https://www.profoundlorerecords.bandcamp.com
https://www.instagram.com/profoundlorerecords
https://twitter.com/profound_lore
https://www.facebook.com/profoundlorerecords