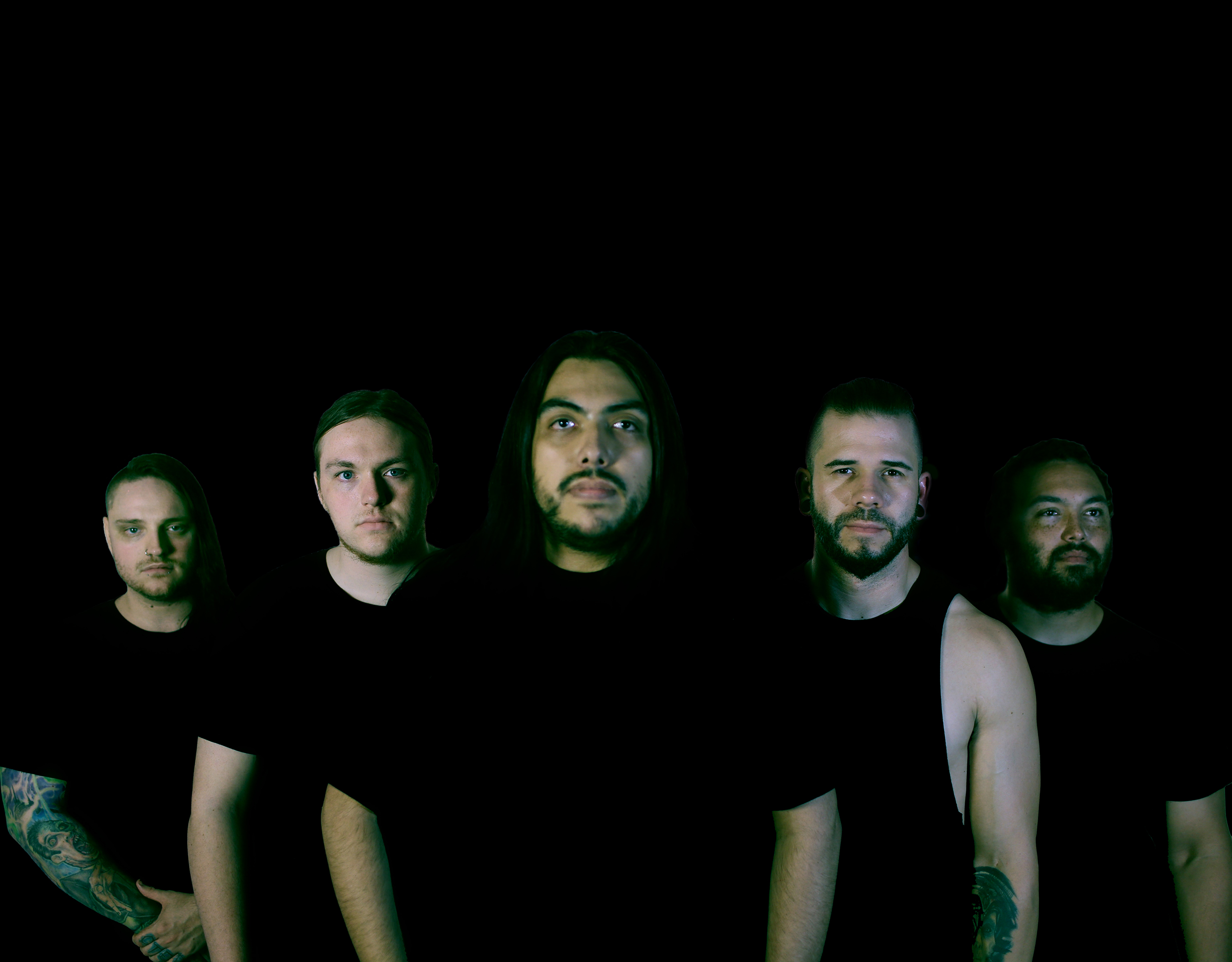 "Modern death metal doesn't get much better than this." – New Noise Magazine
The members of atmospheric deathcore legion LORD OF WAR today drop the audio punishment of their brand new full-length via Unique Leader Records. Fittingly titled Suffer, the record was engineered and mixed by Daniel Castleman and Kelly Cairns (Killswitch Engage, As I Lay Dying, Carnifex, Winds Of Plague, Molotov Solution) and mastered by Miah Lajeunesse (Whitechapel, Aegaeon).
Elaborates guitarist/vocalist Alexx Walshaw of the record, "With Suffer, we wanted to make music that we loved hearing from our past influences, that sadly, wasn't being played much anymore. It seemed as though a lot of bands just weren't playing raw, heavy music anymore. Certainly nothing that was memorable or catchy enough to take home from watching bands at shows. We said, 'fuck that,' and set out to get back to making heavy music that was also catchy, while leaving room for the more modern stuff. Our goal was to make something that, no matter who you were, where you came from, or what you liked, we had something for you. I think we did pretty well in achieving that and hopefully everyone will find something that they enjoy about Suffer. Thank you so much for everyone who has been on this journey with us. It means the world to us and we can't wait to share this with you all!"
In celebration of the release of LORD OF WAR's Suffer, Decibel Magazine is streaming the record in its entirety noting, "It's the end of the week, time to take all that stress and tension from work/school/life and kick back and relax. Or you could always just pulverize it in a storm of celestial violence. LORD OF WAR is a technical deathcore band from San Diego, California. And for those of you who like planet-smashing breakdowns and blastbeats, their new album is just what your Friday demands."
Order bundles for Suffer are available HERE.
In a recent 4.5/5 review of the record, New Noise Magazine hails a sound that, "finds a balance between Despised Icon's technical deathcore and 7 Horns 7 Eyes' atmospheric melodeath," adding, "The band clearly understands how to execute all aspects of the deathcore style to perfection, which makes Suffer such a fine album… For those looking for how to nearly perfectly pull off an interesting deathcore record in 2016, LORD OF WAR certainly nail that. Modern death metal doesn't get much better than this."
LORD OF WAR has been inflicting its unique brand of thematically driven death metal on the world since 2011. Coming from their hometown of San Diego, California, the band draws inspiration from all across the world's extreme metal spectrum. Always maintaining an uncompromising level of dedication to musicianship, LORD OF WAR constantly pushes their collective skill sets to the next level in order to deliver increasingly imaginative aggression to their fan base. The world took notice of their pervasive efforts after the band had landed shows and small tours with larger national touring acts, on their own. In the Fall of 2011, the band announced signing an album deal with Unique Leader Records, and in January 2012 released their debut album Celestial Pestilence.
http://www.facebook.com/lordofwarmetal
http://www.twitter.com/lordofwarmetal
http://www.youtube.com/user/lordofwartv
http://www.uniqueleader.com
http://www.facebook.com/UniqueLeaderRecords
http://www.uniqueleaderrecords.bandcamp.com