The demoralizing Chicagoan collective, LORD MANTIS, is currently immersed in the construction of their first official video, which is sure to be a disturbing and uncomforting visual experience. Directed, shot, and currently being edited by Brooklyn-based Gretchen Heinel — known for recent videos for industrialists Statiqbloom, Batillus and Theologian — and produced by Profound Lore Records and New Density, the video is being created for the mechanical and uncomfortable track "Possession Prayer" from LORD MANTIS' third LP, Death Mask. In the tradition of their output and track record, according the band, "the video will likely not meet YouTube guidelines due to explicit content." Stand by for the video to be presented upon its completion this Fall. Several screen shots from the video have been released below.
Following its official CD and digital release via Profound Lore at the end of April, Death Mask now sees deluxe vinyl release via New Density, the label founded by LORD MANTIS guitarist Andrew Markuszewski, also of Avichi. Engineered at Electrical Audio and Soma studios by Sanford Parker, mixed at Hypercube and mastered by Collin Jordan at The Boiler Room, Death Mask features artwork by Jef Whitehead (Leviathan, Lurker of Chalice) and layout duties handled by Chimère Noire. The massive 2xLP platter comes on 180-gram wax in an array of colors, including a traditional black run in addition to limited runs of 150 copies on silver/black splatter and 50 on gold/black splatter, and housed in a matte deluxe gatefold sleeve. Orders are now live through New Density HERE.
While the East Coast still recovers from their Summer tour to Martyrdoom Fest in NYC with Hell Militia, LORD MANTIS has been confirmed as direct support for the visionary Today Is The Day in October. The three-week run carves a clockwise smile in the country, beginning in the Northeast, diving south to the Gulf Coast and then up the West Coast, then back down into the Southeast between October 7th and 25th. Stand by as the final venues are locked and additional LORD MANTIS live actions are announced.
LORD MANTIS w/ Today Is The Day:
10/07/2014 Geno's – Portland, ME [tickets]
10/08/2014 Sonny's – Dover, NH [tickets]
10/09/2014 Spotlight Tavern – Beverly, MA [tickets]
10/10/2014 Dusk – Providence, RI [tickets]
10/11/2014 The Pinch – Washington, DC [tickets]
10/12/2014 The Acheron – Brooklyn, NY [tickets]
10/13/2014 Kung-Fu Necktie – Philadelphia, PA [tickets]
10/14/2014 Church – Boston, MA [tickets]
10/15/2014 The Depot – York, PA [tickets]
10/16/2014 Cafe 611 – Frederick, MD [tickets]
10/17/2014 Summit – Columbus, OH
10/18/2014 Jabber Jaws – Allentown, PA [tickets]
10/19/2014 Hideaway – Johnson City, TN
10/20/2014 The Handlebar – Pensacola, FL [tickets]
10/21/2014 Siberia – New Orleans, LA [tickets]
10/22/2014 Will's Pub – Orlando, FL [tickets]
10/23/2014 Ground Zero – Spartanburg, SC [tickets]
10/24/2014 TBA
10/25/2014 Riot Room – Kansas City, MO [tickets]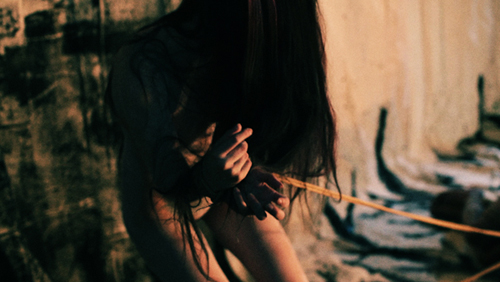 https://www.facebook.com/lordmantisofficial
http://www.lordmantis.com
http://www.newdensity.com
http://www.profoundlorerecords.com
https://www.facebook.com/profoundlorerecords