Sydney's LO! literally made a splash last year with the ingenious video clip for "Orca," produced by bass player Adrian Shapiro himself: The clip showed vocalist Sam Dillon as a vicious creature emerging from a vat of shiny pink goo, in front of an otherwise completely black background. Pink in metal? The clip went viral over the love-it-or-hate-it discussion that followed… but even the haters had to admit that this clip, premiered via Noisey, Metal Hammer, and Decibel, showed a truly outstanding and innovative approach to visual arts in heavy music.
LO!'s third full length album Vestigial – set for release via Pelagic Records October 6th — is next level. The songs are well-crafted and have a larger scope, the sound is heavy yet organic, there's a mammoth harmonic density behind the stupefying heavy riffs, and the band sounds tighter than ever before. One of the reasons might be that drummer Adrian Griffin, who has spent the last seven years in Asia, returned to Australia. "This time we had much more time to all be together as a band and really work on the songs properly instead of the last-minute rush that usually happens. I think we all felt more connected now having Adrian back in the country," comments guitarist Carl Whitbread.
"LO! have come to remind you of glorious times; times when Mastodon were using samples of Jurassic Park to kick off their records," wrote Metal Hammer UK on the band's debut album Look And Behold. And in fact, song titles like "Megafauna" or "Hall Of Extinct Mammals" show that LO! have always been interested in man's relationship with the natural world. Themes of extinction, circuses, and animal exploitation were explored on the band's 2015 EP The Tongueless, "so it was a nice lead in to where we are at now on Vestigial," notes vocalist Sam Dillon, "with a revisit of the outro from the EP as the intro on album number three."
A world where politics resemble black comedies, where guns have become an aspect of culture, and where addiction to technology is the norm is at the lyrical heart of Vestigial. "There are several repeated characters throughout the album," Dillon reveals. "The Judas Steer, the Locust Christ… these are antiheroes, the wolves among sheep figuratively. The ghastly Donald Trumps, The Kim Jong-Uns, the extremists and ignorant tyrants of our modern lives…"
After a European tour supporting Cult Of Luna in 2013, including a performance at Roadburn Festival, the band will be back in Europe this October to present Vestigial. Fit for fans of Mastodon, Cursed, Cult Of Luna, Converge, Breach, Black Breath, and the like.
LO!'s Vestigial will see release on October 6th on CD, LP, and digital formats. For preorders in North America, visit THIS LOCATION, for European go to THIS LOCATION, and for Australia, go to THIS LOCATION.
Vestigial Track Listing:
Hall Of Extinct Mammals
As Fools Ripen
Glutton
Locust Christ
Butcher Birds
Bombardier
A Tiger Moth's Shadow
Judas Steer
Bestial Beginnings
The Worms Lament
Gods Of Ruin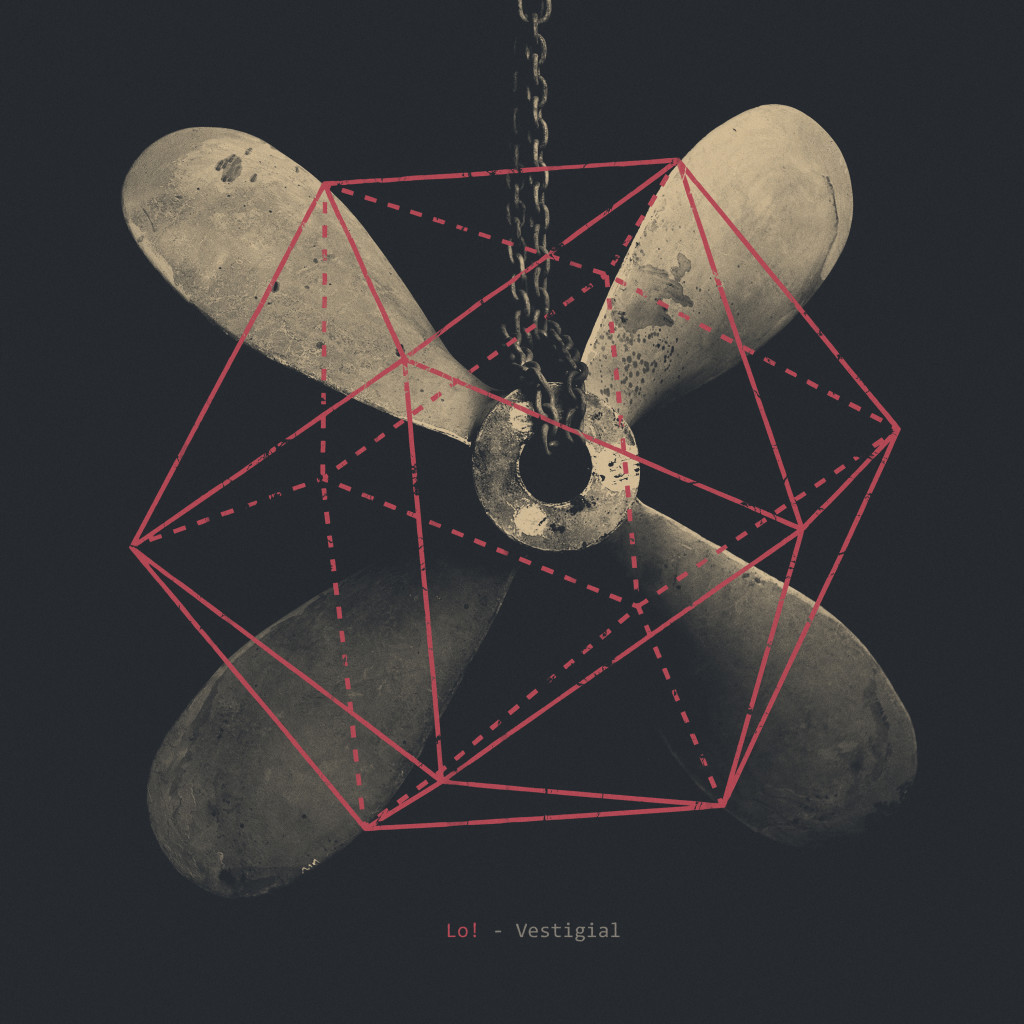 http://www.lookandbehold.net
http://www.facebook.com/lookandbehold
http://www.pelagic-records.com
http://www.facebook.com/pelagicrecords