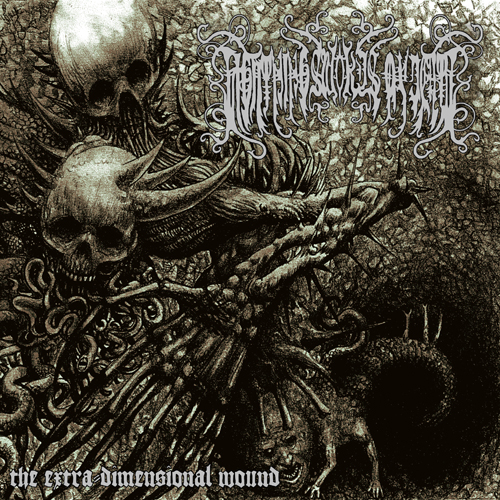 Today Stereogum premieres "Invoke The Desolate One," the third track off of LIGHTNING SWORDS OF DEATH's The Extra Dimensional Wound full-length, released earlier this year. The second official studio offering (and first for Metal Blade Records) from the Southern California black metal horde was recorded in Corona, California at Trench Studios by guitarist Roska with John Haddad handling engineering duties, and was mixed and mastered by Sverker "Necro" Widgren at the legendary Necromorbus Studios in Stockholm Sweden.
Said About.com of the record: "one of the label's best releases in recent memory. What makes this album work so well is that LSOD haven't lost their powerful low end, their penchant for blasphemy [or] their H.P. Lovecraft tinged-lyrics….." Stereogum commended the band saying The Extra Dimensional Wound is "brutal, icy hot, super heavy, [and] full of lurching 'grooves,'" while Invisible Oranges added adamantly: "…perhaps the first American black metal band who can go toe-to-toe with Europe's heavy-hitters in terms of force." The Gauntlet put it simply: "LIGHTNING SWORDS OF DEATH evoke unforgiving torture and terror with every note."
Check out "Invoke The Desolate One" HERE.
In related news, he band will take their auditory brutality to the stage next month for a special pre-holiday one off show with more dates to be announced in the coming weeks.
LIGHTNING SWORDS OF DEATH Live:
12/17/2010 The Blvd – Los Angeles, CA
http://www.myspace.com/lightningswordsofdeath
http://www.metalblade.com