Cvlt Nation is currently streaming Nullity, the latest full-length from atmospheric doom/sludge metal practitioners, LESSER GLOW, in its confounding entirety. The debut comes on the eve of the LP's official release via Pelagic Records.
With Nullity, LESSER GLOW rips open a massively wide and confident blend of traditional doom meets melodic metal, paired with the likes of hardcore, post-hardcore, noise rock, post-rock, and beyond. Molding all these into one cohesive mix, LESSER GLOW stands out as a refreshing and unapologetically brutal take on heavy music.
Issues the band, "Nullity was a chance for us to expand ideas we began with Ruined. There was never a finite idea in mind, neither for the band nor the record, and throughout the writing process we tried to explore that; follow the excitement, pull from all angles of influence, and push the dynamics and sounds to new territories."
Adds Cvlt Nation, "There may have been a time in human history where, as a species, we understood ourselves as part of a whole; one part of a symbiotic relationship with the planet. But those days have been lost to most of us. Now we're a scourge; parasites that feed off the corpses of every other living thing on earth but most of all, ourselves. That idea is what breathed diseased life into the new album from LESSER GLOW, and the dissonance and wrath wash over me in waves while I listen to this filthy slab of sludge!"
Stream LESSER GLOW's Nullity via Cvlt Nation HERE.
LESSER GLOW was born from an ever-growing sea of noise, swirling together the sounds of humanity into a churning vat of anonymity, in which as individuals, sometimes we are drowning. The Boston five-piece's debut album Ruined made waves in 2018: a "felicitous nihilistic debut coup" (Metal Hammer) containing "the best doom single of the year" (Visions), making "the excitement of what they might come up with on their sophomore release nearly unbearable upon first listen" (Ghost Cult). And 2020 brings us Nullity, a record doused in an undeniable weightiness, with lyrics and music coexisting in the same beautiful, dynamic, and volatile space. Heavy but not excessive. Massive yet not gratuitous. Meticulous. Focused. Direct.
Nullity is based around the concept of human beings existing on earth as parasites. The scope widens throughout the course of the record, touching on creation myths, existence within nature, interpersonal and internal struggles, and finishing out with the mass extinction/cleansing of mankind.
LESSER GLOW's Nullity will be released on CD, LP, and digital formats. For preorders, go to THIS LOCATION.
The idea of LESSER GLOW grew as a response to the unrealistic progression of heavy music in recent years… generally feeling over-technical, over-produced, and sometimes entirely fake. "I was caught in a major '90s binge, listening to a bunch of stuff like Unsane and Failure, and feeling like that raw, palpable energy and songwriting was slipping away from modern heavy records," notes guitarist Andrew Nault. "I was tired of genre-choked bands and missed hearing songs instead of riff parades."
The lineup of the band came together organically. Vocalist Alec Rodriguez is the sound engineer for Chelsea Wolfe, guitarist Ben Gram is the manager of Cambridge, Massachusetts' finest live venue Sinclair, Seth Botos is a session drummer and music teacher, and Nault is not only the guitarist in LESSER GLOW, but also a session drummer for electro-post-hiphop outfit Arms And Sleepers. The fact that all members are experienced professionals is a restraining factor when it comes to aligning schedules, but it has also helped the band stay focused on the essentials.
"…a killer dose of sludge metal that's crushingly heavy, atmospheric, and beautifully melodic all at once." – BrooklynVegan
"…harrowing, sorrowful, beautiful, and heroic sounding…" – Ghost Cult Magazine
"From start to finish, the somber and intense movements of Nullity do not cease to hypnotize, stun, and amaze. LESSER GLOW displays an astounding level of natural ability and intuition to create an art form as pure, beautiful, and deadly in its intent as any record can aspire to be. From voice over composition to rhythm, it all fits. The result cannot be taken lightly and should not be overlooked. This album is a stunner, as you'll have the privilege of finding out. It won't let you leave in a hurry, either." – Everything Is Noise
"LESSER GLOW has crafted a sound that is very much their own on Nullity cementing themselves as major contenders when it comes to the progressive sludge scene. Uniquely tuned into the same ether that they project; this is a group that has huge potential to bring the genre into the deep space it has been reaching for since its inception." – The Sludgelord
"If fellow Bostonian outfit Old Man Gloom ever decide to call it a day, feel comforted with the knowledge that Lesser Glow will ably carry that torch. You'll especially agree with that statement upon hearing Nullity, their latest sonic slab of songs that can simply be summed up with one word: Crushing." – Rock And Roll Fables
"While Nullity is a little under 40 minutes, it feels like hours' worth of emotional weight rushing through the listener all in a brief instance… Nullity is modern doom at its finest. Well, doom, sludge, post-metal – whatever you want to call it, Nullity is awe-inspiring." – Burnt Coffee Reviews
"Groaning, bone-fracturing sludge/doom with post-metal embellishments. Lyrics voiced by livid, serrated-edge howls and throat-rupturing yells – but with spectral and somber clean singing and shimmering arpeggios that add an unearthly (and even beautiful) dimension to this über-bleak, body-mangling bruiser, as well as a soaring voice that provide a moment of intense yearning (and perhaps even uplift)." – No Clean Singing on "The Great Imitator"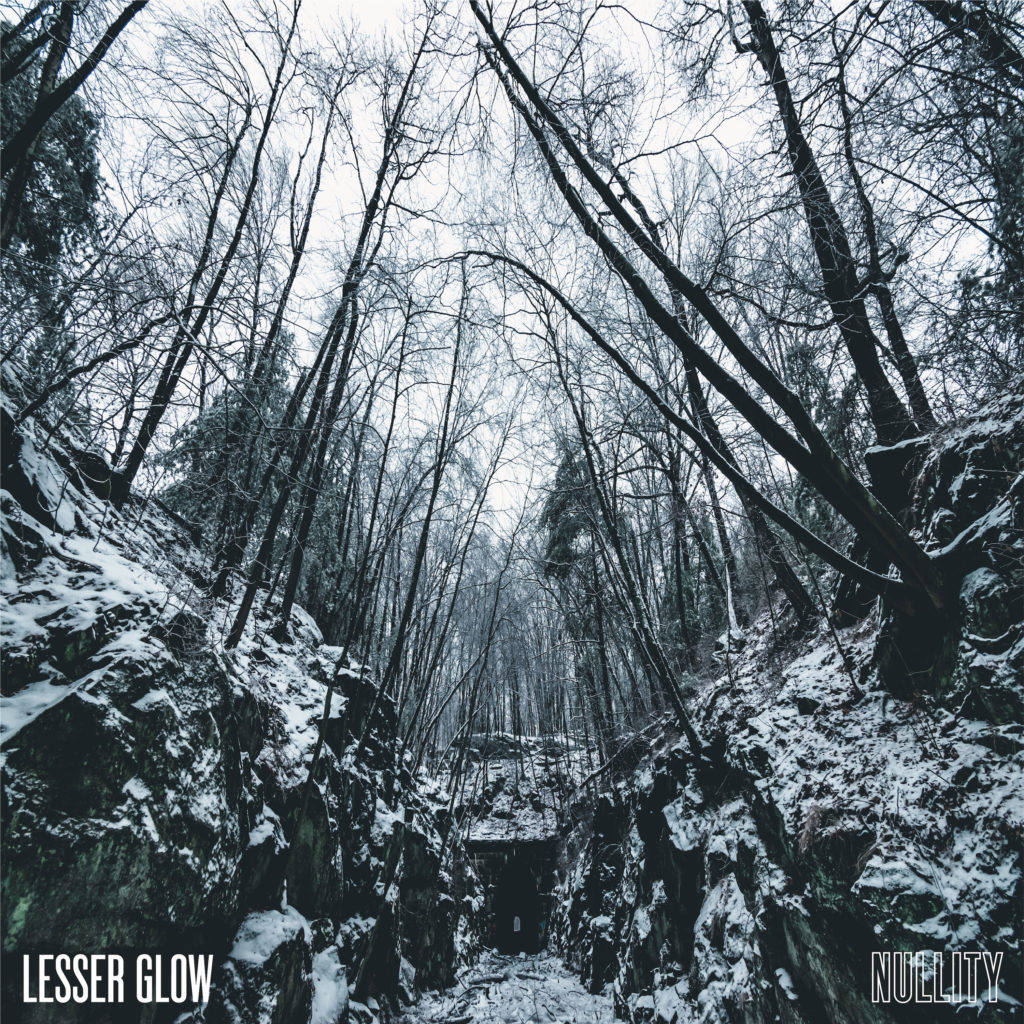 http://www.facebook.com/lesserglow
http://twitter.com/lesserglow
http://www.instagram.com/lesserglowband
http://www.pelagic-records.com/
http://www.facebook.com/pelagicrecords
http://www.instagram.com/pelagic_records