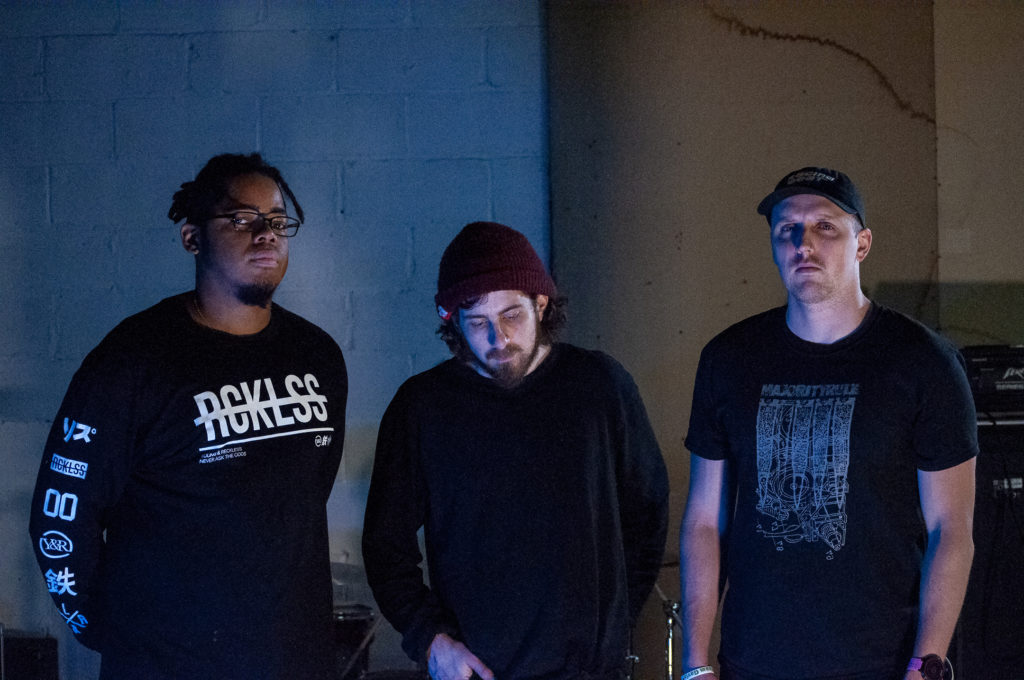 photo by Pine Street Studios
Boston, Massachusetts-based post-rock/post-metal trio LESOTHO presents their debut studio EP, Summer Wars. The band will release the newly completed record digitally in August, this week issuing a brief teaser alongside its cover art, track listing, and more.
LESOTHO is a three-piece instrumental metal outfit formed in 2020 by guitarist Kyle Loffredo, drummer Zach Ganshirt, and bassist Cliff Cazeau. Formed during a time when many would feel isolated and separated, the members found connection and community through a mutual love for heavy and emphatic instrumental music. Loffredo and Cazeau would often collaborate on other projects, frequently running into Ganshirt, who was working at his father's shop in the same building as their rehearsal space.
Not to be defined by the fallible nature of mankind and its words, LESOTHO follows the cardinal rule of metal – that there are no rules. For them, writing a massive song fueled by the raw emotion of the instruments, without a traditional verse/chorus trade-off feels natural, and their structure flows however it pleases. In the world of LESOTHO, artists as varied as Caspian, Isis, Cave In, and Black Sheep Wall swirl inside their heads, and seep into their musical ether.
Recorded by Alex Allinson at The Bridge Sound & Stage in Cambridge, Massachusetts and mastered by Magnus Lindberg of Cult Of Luna at VRTKL Audio/Magnus Lindberg Productions, LESOTHO's Summer Wars EP is a largely heavy and precisely orchestrated body of work, driven by clean, emotive guitar melodies juxtaposed by thundering bass and drum work. The record was completed with artwork by Manol Chitadze and Benjamin Bardou. LESOTHO may elude all characterization, fitting in all boxes while also fitting in none at all, but one thing is for certain, the genuine artistry behind Summer Wars is undeniable. Each moment stands together, holding the listener and demanding their attention with every note.
The band writes, "Our mutual love for music brought us together. We strive to challenge ourselves and push to make the best music we possibly can. Our philosophy behind writing music is that we want our sound to be well-rooted in the post-rock/post-metal genre, while also freely exploring light, melodic passages, and also darker, heavier themes. We want our music to allow the listeners to act as individuals and to take away something different while listening to our songs. Whether it is emotion, inspiration, creativity, nostalgia, and so on; we try to give them the freedom to paint their own picture."
See a brief video teaser for LESOTHO's Summer Wars at THIS LOCATION.
LESOTHO will release Summer Wars across all digital platforms independently on August 20th, with a limited cassette edition by Suspended Soul Tapes And Records to follow shortly afterward. Find preorders/pre-saves HERE.
In conjunction with the release of Summer Wars, LESOTHO will also be revealing a sprawling, multi-camera live performance captured by Pine Street Studios and engineered by Alex Allinson at The Bridge Sound & Stage where the EP was recorded last Fall.
Watch for audio premieres and additional info to post over the weeks ahead.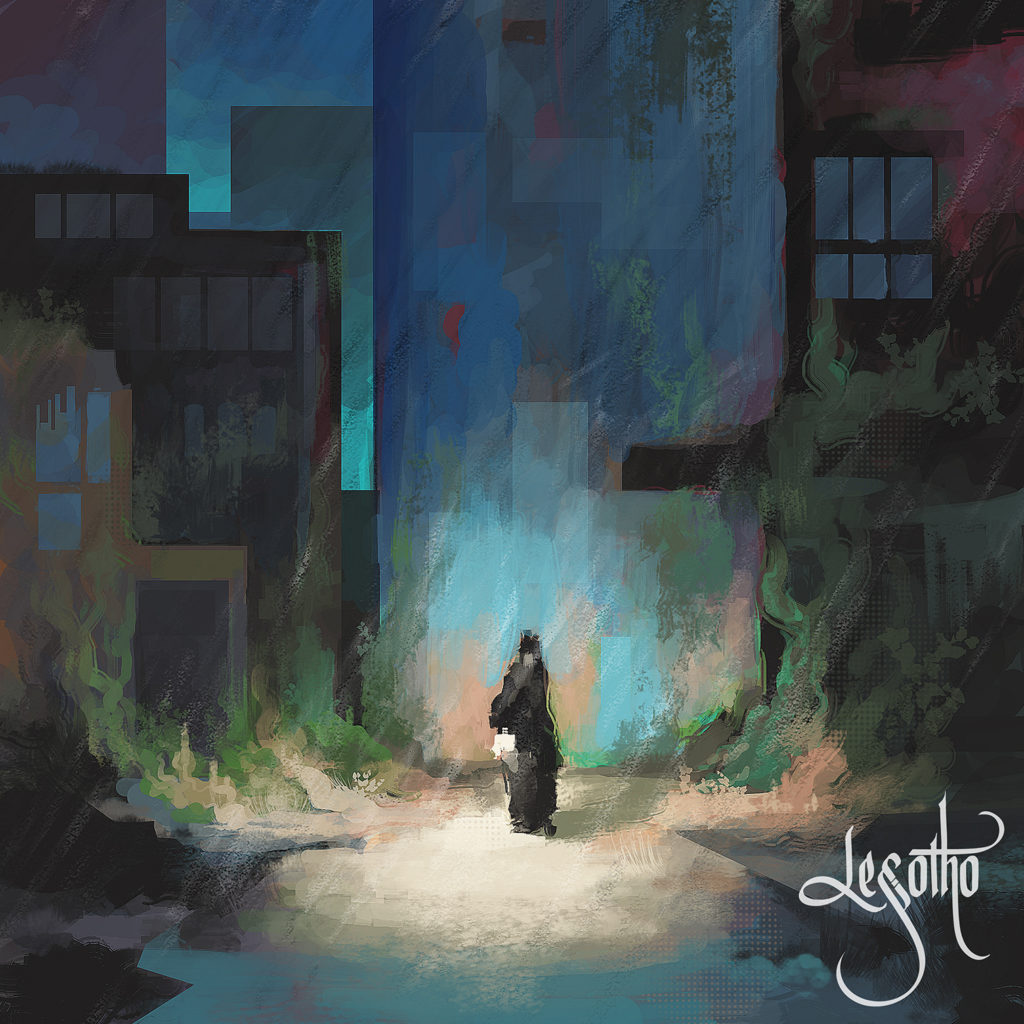 Summer Wars Track Listing:
1. Plusone/Timestwo
2. Altar Fire
3. Pride & Sorrow
4. To See With Eyes Unclouded
https://www.facebook.com/lesothoboston
https://www.instagram.com/lesothoboston
https://lesotho.bandcamp.com