[photo by Allan I. Young]
LEILA ABDUL-RAUF's third solo album, Diminution, is now available on CD and LP formats today, following its initial digital release last month. Alongside the unveiling of the album's physical editions, a new video for the album's "Hindsight" has been premiered at New Noise Magazine.
Diminution sees Bay Area-based multi-instrumentalist LEILA ABDUL-RAUF – known for her work in Vastum, Ionophore, Cardinal Wyrm, Hammers Of Misfortune, Fyrhtu, and many other acts – taking a more stripped-down approach to her uniquely haunting and shadowy soundscapes. While retaining a firm grasp on the feeling of urban desolation and early morning solitude, Diminution's tracks are generally longer than previous works and feel more spacious and open, where sparse melodies and gentle textural flow meet ethereal choral vocals, distant trumpet, delicate guitar, and luminous, yet melancholy drones and warm tonal drift.
Diminution is another spellbinding work from LEILA ABDUL-RAUF for those seeking solace in quiet and introspective music residing just on edge of consciousness. All songs on Diminution were self-composed, performed, and produced, after which the tracks were mastered by Myles Boisen at Headless Buddha Mastering Lab, and the album completed with striking artwork by Matthew Jaffe and layout by Kristoffer Oustad and James Livingston.
See the new video for LEILA ABDUL-RAUF's "Hindsight" via New Noise Magazine at THIS LOCATION.
Stream and purchase Diminution at Bandcamp HERE; order the CD through Malignant Records HERE and the LP through Cloister Recordings HERE or Black Horizons HERE.
LEILA ABDUL-RAUF has booked a special release show for Diminution several months after release, the show taking place in the artist's hometown of Oakland, with additional sets by Jessica Way (Worm Ouroboros) and Joy Shannon and the Beauty Marks. Additional tour dates both stateside and on the European continent are to be expected; watch for updates in the months ahead.
LEILA ABDUL-RAUF Live:
9/01/2018 Terminal – Oakland, CA * release show w/ Jessica Way, Joy Shannon and the Beauty Marks
Noisey reports of LEILA ABDUL-RAUF's new works, "the brooding, ephemeral Diminuation, sees her channel urban loneliness and emotional blight via a combination of delicate guitar, brooding trumpet, textural drones, eldritch chimes, and her own spare, startlingly sweet vocal stylings, which float above the mire like newly freed souls… It's a gorgeous album, the kind of thing you'd put on when the clouds have gathered outside, your heart's started to ache, and your last good lightbulb starts flickering." The Quietus review includes, "I'm struggling to think of many current acts travelling similar paths who are this tonally rich, their parts this carefully assembled… Diminution opens with its title track, which feels like a sort of flagship for the album: slow, gloomy, haunted piano entwines with elegiac trumpet, and very little else happens over six minutes but what one hears proceeds to envelop." Bandcamp ran an interview which leads, "The opening track on LEILA ABDUL-RAUF's third solo album, Diminution, feels like the aesthetic midpoint between depressive Danish post-black metal artist Nortt and meditative Norwegian trumpeter Arve Henriksen. Heavy, spaced-out piano chords ring out like field recordings from a haunted house, as a trumpet, swathed in effects, croons softly in the background."
Decibel Magazine notes how her music, "often veers in unpredictable directions," noting how the new album, "draws on ABDUL-RAUF's feelings about the collapse of the creative class in early 21st century America." Invisible Oranges states, "Death metal guitarist extraordinaire LEILA ABDUL-RAUF continues to explore the softer, more meditative side of music in her eponymous project's third album… balances delicate, abstract pop with ambient delirium." Femme Metal offers, "We work hard but it is not us who profit from our labor. The pleasures of life could have vanished for many reasons, but as we look around, the collective we are doing this to ourselves. Such is LEILA ABDUL-RAUF's album – it is a thoughtful collection of songs to ponder why we are creating this world for ourselves and where our creation is heading.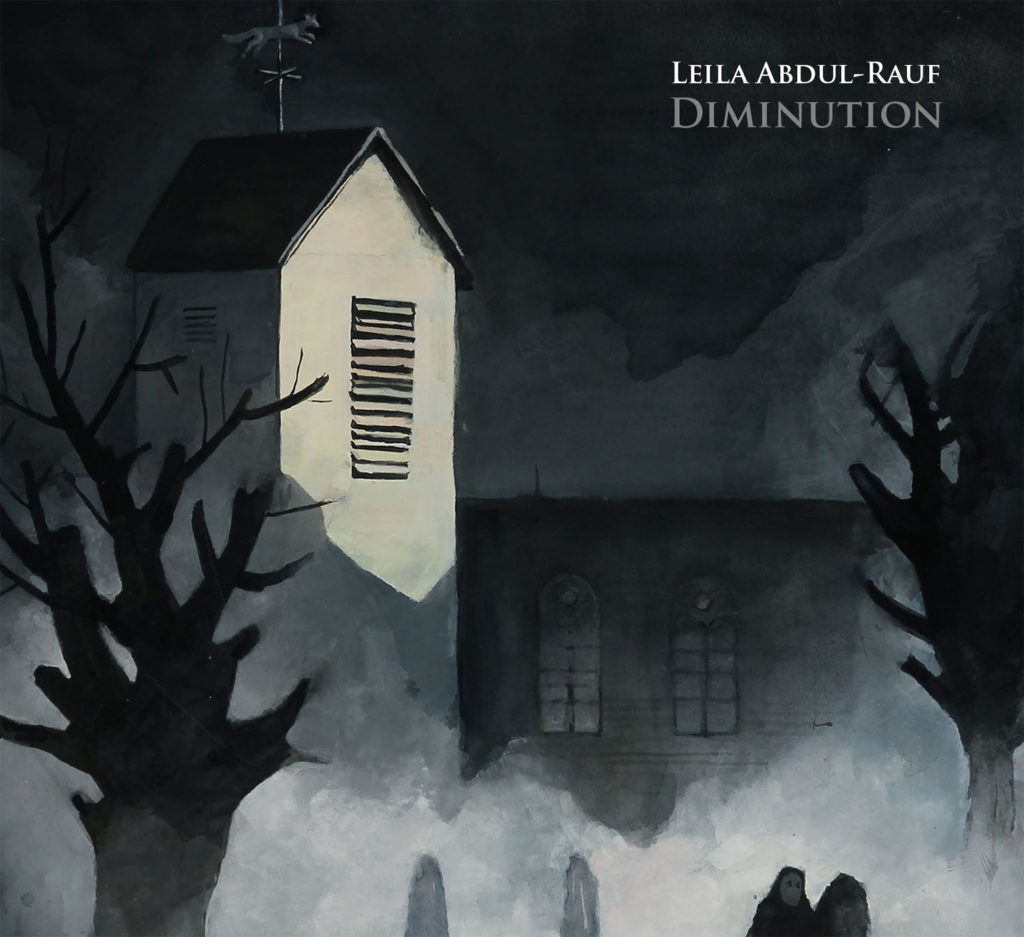 https://leilaabdulrauf.bandcamp.com
https://www.facebook.com/leilaabdulrauf
https://cloisterrecordingsus.bandcamp.com
http://www.cloisterrecordingsus.bigcartel.com
https://www.facebook.com/cloisterrecordings.us
http://www.malignantrecords.com
http://www.facebook/com/malignantrecords
http://www.malignantrecs.bandcamp.com
https://www.soundcloud.com/malignantrecords
http://www.black-horizons.com
https://www.facebook.com/blckhrzns