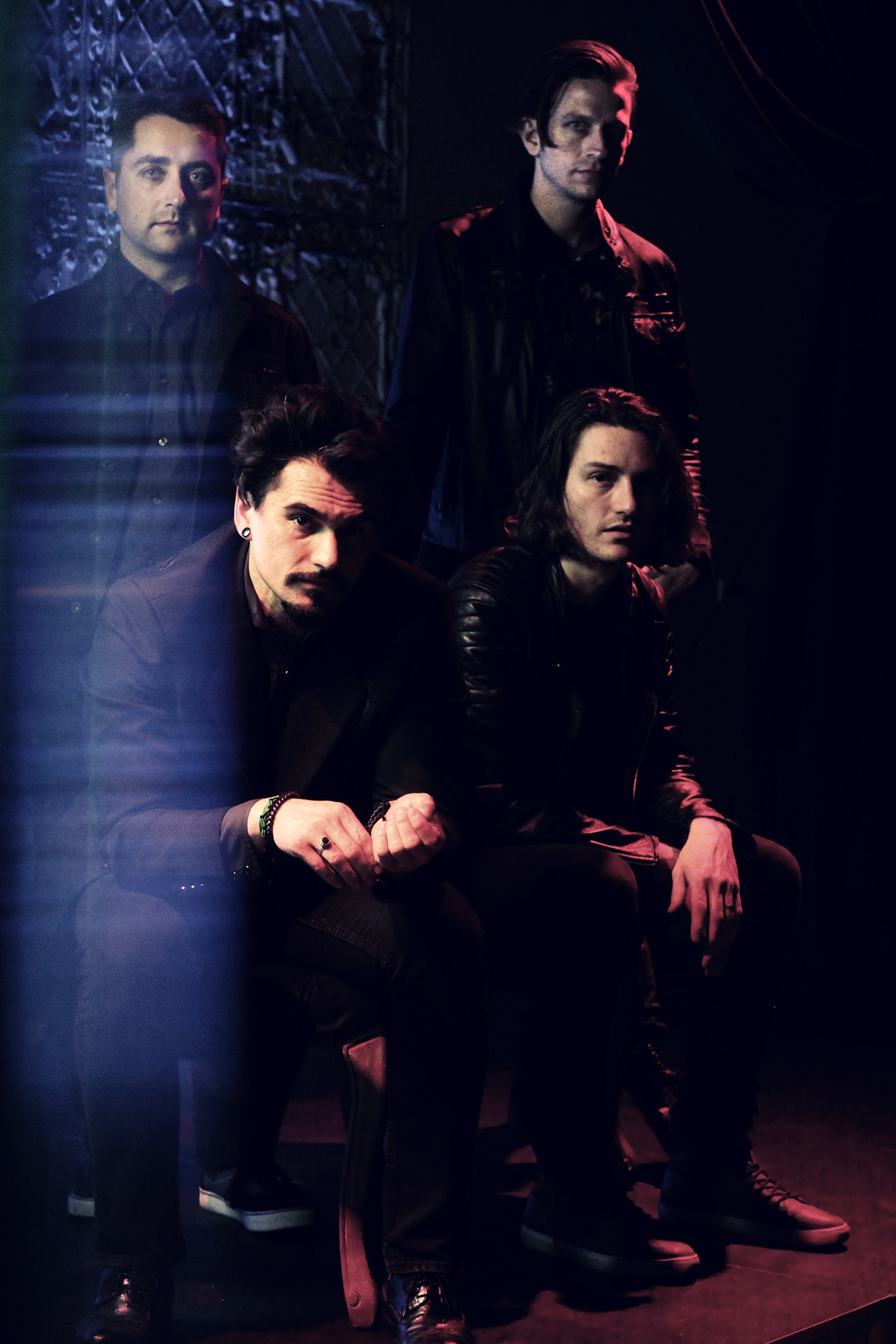 [photo by Cesar Contreras]
Nefarious Industries will release the debut album from Chicago-based alt-rock outfit LAVISHER early this spring.
LAVISHER is a rock outfit from Chicago whose punishing riffs and time-bending grooves draw comparison to Failure, A Perfect Circle, and Queens Of The Stone Age. Their trademark is darkly uplifting songwriting, the work of minimalist poetry and restrained singing by frontman Gavin Cushman III. Drummer Idin Alexander provides hard edges to match, pounding out calculated eruptions into the kit with support from guitarist Adam Tornheim and bassist Colin Morris.
Following their introduction in the summer 2017, LAVISHER issued a five-song, self-titled EP. Their follow-up debut LP release is slated for Spring of 2019 through Philadelphia-based Nefarious Industries. Watch for a confirmed release date and other album info to be released alongside audio samples from the record and more over the weeks ahead.
LAVISHER is booking tour dates through the spring months surrounding the release of the impending album.
LAVISHER Live:
1/26/2019 Burlington Bar – Chicago, IL w/ Huntsman, Tideshift [info]
LAVISHER:
Gavin Cushman III – vocals/guitar
Colin Morris – bass
Idin Alexander – drums
Adam Tornheim – guitar
https://www.lavisherband.com
https://www.facebook.com/lavisher
https://lavisher.bandcamp.com
http://nefariousindustries.com
http://www.facebook.com/NefariousIndustries
http://www.twitter.com/NefariousInd
https://www.instagram.com/nefarious_industries