View / Share LÃ…NGFINGER's "Say Jupiter" HERE.
Gothenburg power trio LÃ…NGFINGER is pleased to unveil latest video, "Say Jupiter." The tune comes by way of their Crossyears full-length, released last year via Small Stone.
Directed, produced, and edited in a restaurant kitchen by Anders Bryngel, the clip is currently playing at The Obelisk who issues, "I don't know who in LÃ…NGFINGER's world owns a restaurant and decided to give the three-piece access to the kitchen for the purposes of the Anders Bryngel-directed clip, but the results are pretty hilarious. As anyone who's ever made one can tell you, a good meal is as much about preparation as it is about the taste of the outcome, and whether they're in the kitchen rocking out or in the front of the house getting the royal treatment from the waitstaff – also played by them – bassist/vocalist Victor Crusner, guitarist/backing vocalist Kalle Lilja and drummer/backing vocalist Jesper Pihl seem to be having a great time putting it altogether. Whatever dinner turns out to be, it's apparently a pretty transcendent experience. Must've had a lot of garlic. God damn, I love garlic."
Watch "Say Jupiter," courtesy of The Obelisk, at THIS LOCATION, where you can also view the band's previously-released "Fox Confessor" video.

The ten-track Crossyears full-length was recorded by Johan Reivén and Olle Björck at Sweden's Welfare Sounds Studio with additional recordings by LÃ…NGFINGER at Beduin HQ, mixed by Olle Björck, and mastered by Daniel Johansson. Wrote Sea Of Tranquility in a 4/5 review, "If you love albums like Mountain's Climbing!, any of Led Zeppelin, Humble Pie, and Grand Funk Railroad's first few, and even The Who's Who's Next, you'll find plenty to sink your teeth into here on Crossyears. Add LÃ…NGFINGER to the already healthy list of outstanding Swedish retro rockers who are keeping the sounds of the '70s alive."
Stream Crossyears in full HERE where the album is available for purchase.
A truly kick ass power trio is quite possibly the perfect rock formation. If there aren't that many trios around, that's because it's a hard thing to pull off: with just three people having to nail the rhythmic fusion of bass and drums, the wild colors of guitar, and the soul-grabbing focus of the human voice, there can be no passengers aboard. Extraordinary chemistry is essential. Everyone has to be right on it, and locked in. Which is why lots of trios fail, or cop out, and recruit extras.
The members of LÃ…NGFINGER, hailing from the fertile rock 'n' roll city of Gothenburg, are masters of the art. They've been playing together since they were in their early teens, and their imminent third album is both the thrilling culmination of their collective endeavor, and a rumination on it – on how time has shaped them and brought them to this point. Within its hard-hitting grooves, the interlocking of LÃ…NGFINGER's three disparate characters – Kalle Lilja, the unflappable, precision axeman; Jesper Pihl, the athletic sticksman battering out physical revenge on his kit; and Victor Crusner, the intense, exploratory spirit, bridging thundering bass and howling exorcism – is a magical proposition.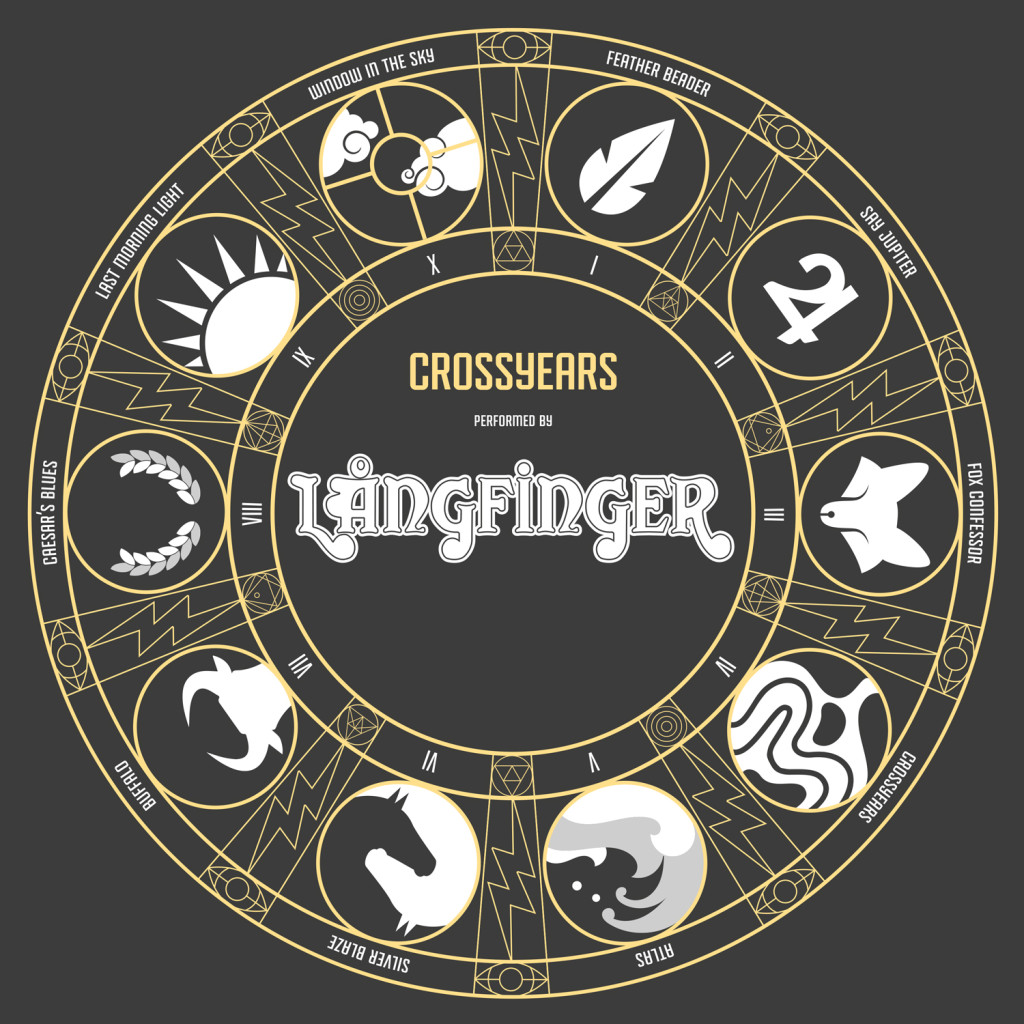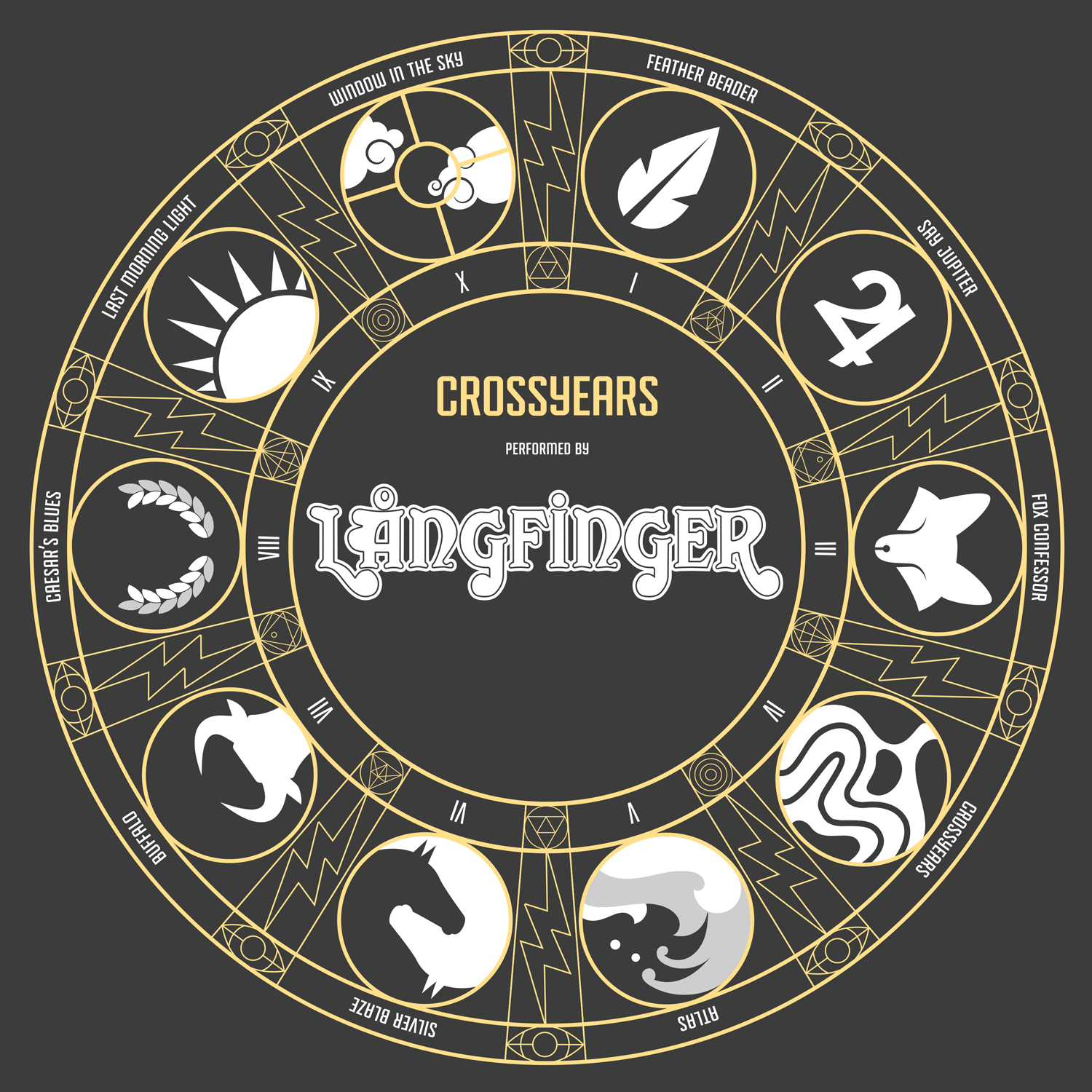 http://www.langfinger.net
http://www.facebook.com/Langfingerofficial
http://www.smallstone.com
http://www.facebook.com/smallstonerecords