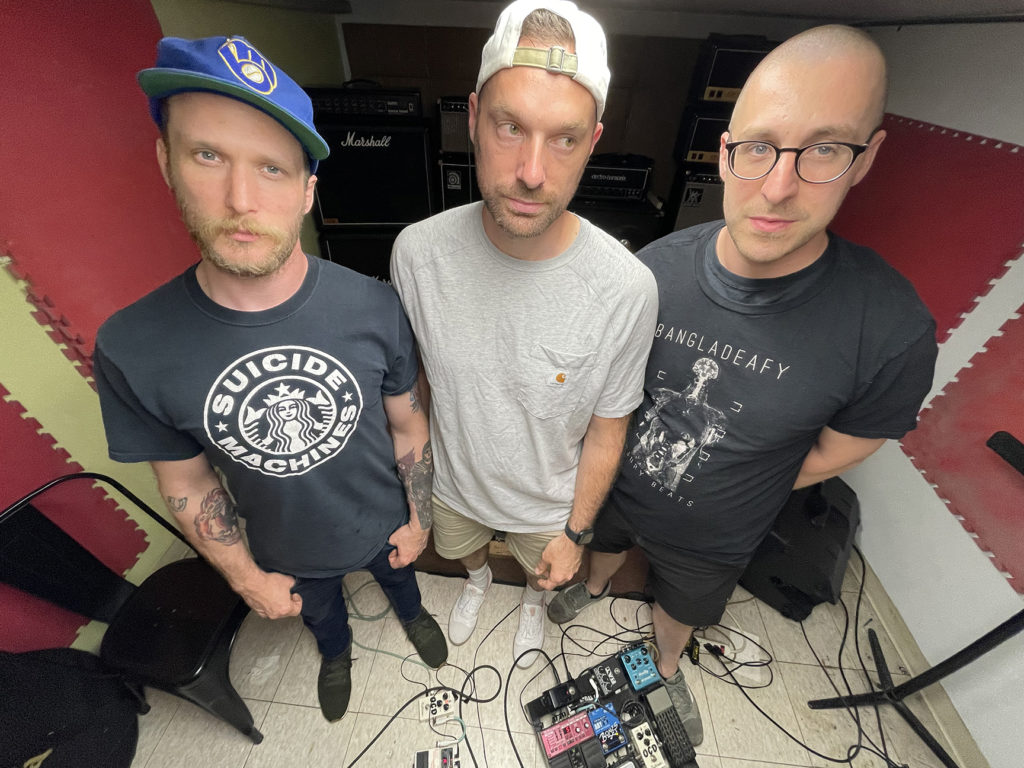 Orange County, New York-based post-hardcore/punk trio LACES OUT presents "Ipkiss Please," the second single from their Here At The Ashram LP nearing November release through Nefarious Industries. Punk/underground-based music portal That's Good Enough For Me is hosting an exclusive premiere of the official video for the song.
Prior to forming LACES OUT, drummer Steve Delucia and guitarist Ed Ciarfella had played together in various projects for nearly twenty years, including Warwick-based post-punk quintet Pigeon of which bassist Ray Wasnieski was also a member. The band has been writing steadily throughout the pandemic, cranking out a plethora of songs that embody their angular '90s-influenced post-hardcore. After making their comeback in July with the noisy and turbulent Roger Podacter EP, the group is ready to unleash their full-length debut, Here At The Ashram, a collection of nine juicy tunes picking up where the short and sweet EP left off.
As with all the band's previous output, LACES OUT's Here At The Ashram was engineered and mixed by Jeff Rendano at Boomstick Recording, then mastered by Eric Castillo and completed with artwork by Joe Kelley.
The new video for "Ipkiss Please" was directed by Ed Ciarfella, filmed by Alec Kotkin, edited by Andrew J Romulo, and features dancer Audrey Eremin. With its premiere, Ciarfella writes, "'Ipkiss Please' is about this hard-wired need for gain and ambition that humans seem to struggle and be plagued with. Using that urge in a positive or negative way is a choice that we must make. The ballerina in the video seemingly works at a local dance studio but has dreams and ambitions of performing on the big stage."
With their exclusive premiere of the video, That's Good Enough For Me writes, "When an email came into my mailbox earlier this month about the new single and upcoming album from New York state trio LACES OUT, I didn't know what to expect. But I was quickly won over by the band's eerily accurate channeling of the 90s post-hardcore sound. I reached to learn more and, now, TGEFM is stoked to premiere 'Ipkiss Please,' the newest single and video from their upcoming album."
Watch LACES OUT's "Ipkiss Please" video first now at That's Good Enough For Me RIGHT HERE.
Nefarious Industries will release Here At The Ashram on limited edition Opaque Red vinyl and all digital platforms on November 18th. Find preorders where "Kick And Scream" is streaming at THIS LOCATION.
Additional track premieres, live announcements, and more from LACES OUT will post over the weeks ahead.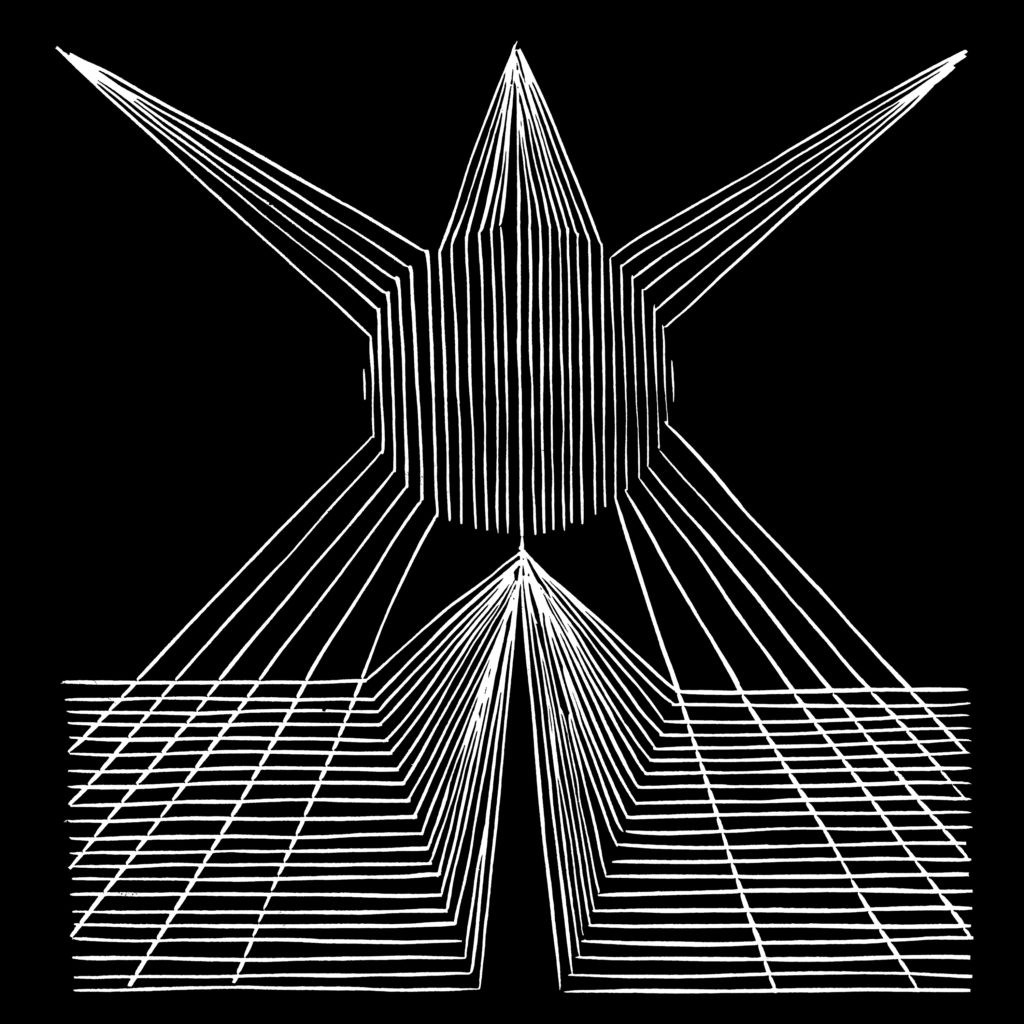 https://lacesouttheband.bandcamp.com
https://www.instagram.com/lacesouttheband
https://nefariousindustries.com
https://nefariousindustries.bandcamp.com
https://facebook.com/nefariousIndustries
https://instagram.com/nefarious_industries
https://twitter.com/nefariousInd