[photo by Asbjørn Sand]
With his third solo album, The Fumes, about to see release, Danish multi-instrumentalist KRISTIAN HARTING offers the album's somber title track. "The Fumes" makes its public debut through a premiere at Captured Howls as the album is prepared to hit the streets through his allies at Exile On Mainstream next week.
"This song is my bitchy rant on capitalism," the artist offers with the new single. "The fumes are the easy thrills that help us make it through the day in the consumerist circus of money and status, power, and pleasure. It's the short-term happiness by quick shots of endorphins that blur how the circus is devouring humans and nature and isolate us from each other while pretending the opposite. It's the feeling of knowing we are heading for disaster and all we can do is to abuse and ignore ourselves to enjoy the ride.
The fumes are this glittery circus pushed on us to ignore how democracies are being undermined by tax-avoiding, polluting, war-making major industries filling our food, houses, air, and water with shit. Undermining human rights and people power, making the few disgustingly rich and letting more and more people into the misery of war, shitty working conditions, and environmental disaster. I think capitalism is moving towards becoming a totalitarian system without real alternatives. We are heading towards a new feudalism and the lords are the oil, weapon, and financial industries perfectly helped by the major internet players. What are we doing about it? What can we do?"
Captured Howls writes how KRISTIAN HARTING, "uses the lens of uniquely textured avant-garde folk music to explore the experience of living through some of the struggles of our modern age," noting how the song, "lyrically bemoans the dangerous allure of the exploitation-driven system that keeps so many people attached, even while the hurt piles up."
Stream KRISTIAN HARTING's "The Fumes" through Captured Howls at THIS LOCATION.
Exile On Mainstream's first release of 2020, The Fumes will see release on January 24th, digitally and on LP with CD bundled within. Find preorders at Exile On Mainstream's webshop RIGHT HERE and see the previously-issued "Falling" video HERE.
KRISTIAN HARTING will begin touring in support of the album in the coming weeks. A run of European spring tour dates with Darsombra has been posted, with more updates to follow in the weeks ahead.
KRISTIAN HARTING Tour Dates:
4/22/2020 VEB – Siegen, DE w/ Darsombra
4/23/2020 UT Connewitz – Leipzig, DE w/ Darsombra
4/24/2020 Zukunft am Ostkreuz – Berlin, DE w/ Darsombra
4/25/2020 Chemiefabrik – Dresden, DE w/ Darsombra
4/30/2020 Punctum – Prague, CZ w/ Darsombra
5/02/2020 Soul Kostel – VernéÅ™ovice, CZ w/ Darsombra
5/03/2020 Kapu – Linz, AT w/ Jarboe, Darsombra
5/04/2020 Grillx – Vienna, AT w/ Darsombra
5/06/2020 Galerie Kur – Zürich, CH w/ Darsombra
5/10/2020 MCP Apache РFontaine-lՃv̻que, BE w/ Darsombra
KRISTIAN HARTING's prior solo albums, 2014's Float and 2015's Summer Of Crush, were entirely written, recorded, performed, and produced by the artist at his own studio. His third LP, The Fumes marks a somewhat departure from this approach. The album was recorded and produced by HARTING and Lars Lundholm (On Trial, Oresund Space Collective, Hanne Boel, Papir) at Black Tornado Studios and Room 21 in Copenhagen and mastered by Nikolaj Vinten (Coldplay). Additionally, The Fumes features guest musicians, including bass from Jakob Falgren (Trentemøller), keys by Jesper Bo Hansen (Glenn Hughes), drums by Mads Beldring Hansen, and backing vocals by singer/songwriter Nana Schwartzlose.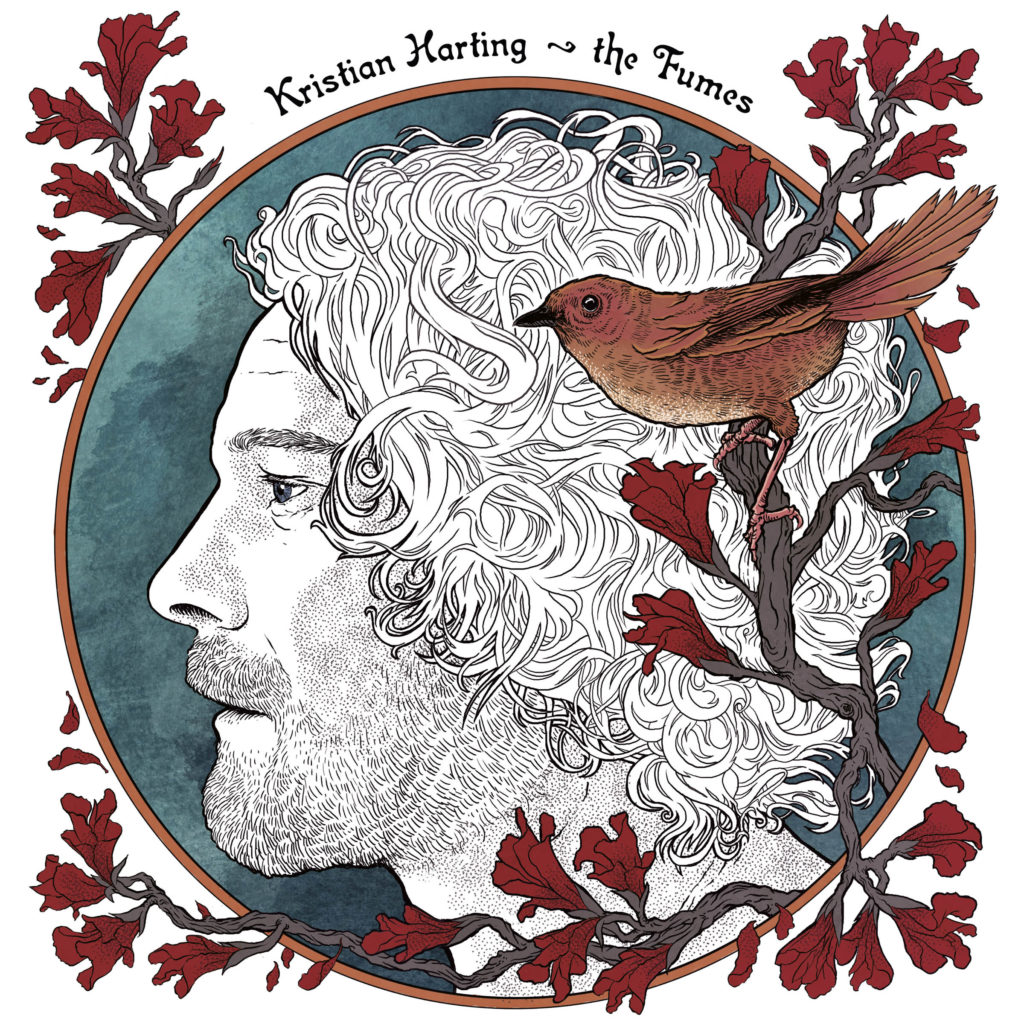 https://kristianharting.dk
http://www.facebook.com/kristian.harting
http://www.mainstreamrecords.de