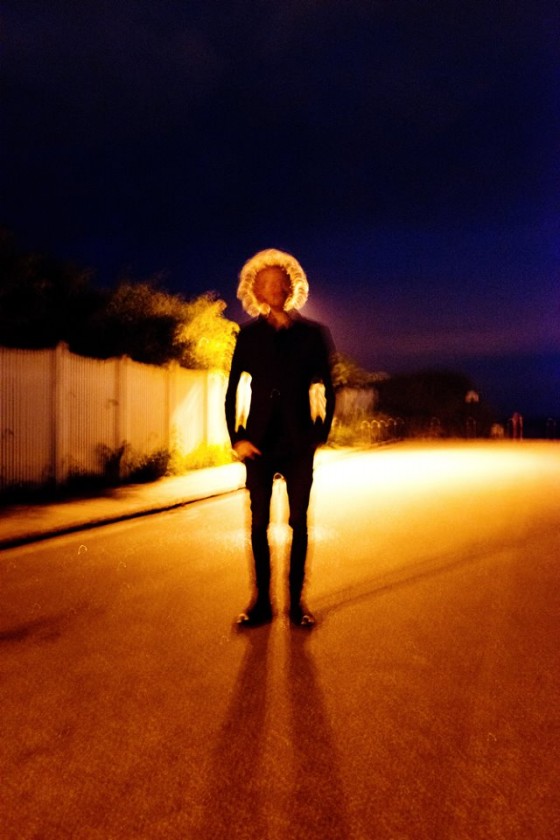 Out now worldwide on Germany's experimental gem excavators Exile On Mainstream is the eclectic electronic/acoustic audio trek entitled, Float, the debut album from Danish-born solo artist, KRISTIAN HARTING.
One of the standout tracks on Float is "Queen Of The Highway," a single which was initially premiered by BrooklynVegan who referred to the mesmerizing tune as "another beauty that has Harting sounding a bit like a chilled-out Wovenhand." This sprawling anthem has now been paired with a visual complement through an official video for the track created by Asbjørn Sand, and like the music captured on Float, features only KRISTIAN HARTING.
"Queen Of The Highway" is now playing at Youtube HERE and Vimeo HERE.
Also hear the album's "Feathered Ghosts" track RIGHT HERE.
In the US, order physical versions of Float from Earsplit Distro HERE and internationally from Exile On Mainstream HERE.
KRISTIAN HARTING will continue performing the material from Float live across Europe over the coming months, with several new solo gigs confirmed, followed by his supporting slot for a full Euro tour supporting Future Islands and Ed Schrader's Music Beat.
KRISTIAN HARTING Tour Dates:
4/02/2014 The Bay Horse – Manchester, UK
4/03/2014 Lomax – Liverpool, UK w/ Clockwork Radio
4/11/2014 Roadburn Festival – Tilburg, Netherlands
KRISTIAN HARTING w/ Future Islands, Ed Schrader's Music Beat:
5/07/2014 Electric Ballroom – London, UK
5/08/2014 Sound Control – Manchester, UK
5/10/2014 The Great Escape Festival – Brighton, UK
5/14/2014 Gleis 22 – Münster, Germany
5/17/2014 Cafe Glocksee – Hannover, Germany
5/18/2014 Beatpol – Dresden, Germany
5/19/2014 Conne Island – Leipzig, Germany
5/20/2014 K4 – Nürnberg, Germany
5/21/2014 Palace – St. Gallen, Switzerland
5/22/2014 Südpol – Luzern, Switzerland
5/23/2014 Hafen 2 – Offenbach, Germany
5/25/2014 Gebäude 9 – Köln, Germany
5/26/2014 Feierwerk – München, Germany
5/28/2014 Flex – Wien, Austria
Inspired by sufi-music, mali-blues, Western low-fi pop and avant-garde influences, Danish-born KRISTIAN HARTING crafts his own auditory portrayals of life's pitfalls and rebirths through tales that are coarse and sometimes bizarre and are all yet strikingly melodious, culminating in diverse electronic and acoustic trips. His profoundly personal debut solo album, Float, exorcises the demons he's clashed with in his recent past, culminating in a diverse lo-fi pop album that is strikingly melodious, hauntingly beautiful and deeply tender. With a very personal approach, the album's title refers to the artist's survival-strategy in a period of his life characterized by extreme personal, emotional and financial turmoil, so chaotic and exhausting that it nearly devastated him.
"'Float is often beautiful but always bleak, both haunting and haunted, with effects and atmospheres swirling around the skeletons of the simple but powerful songs." – Terrorizer
"Harting tries his best to float above the musical arrangements, refusing to let himself be battered by the waves, but sometimes he's pulled under by the currents swirling around him. He goes with it though, and dances with the tides of the songs. That he does so in the elegant manner he does is testament to his dexterity as a songwriter." – Music Omh
https://www.facebook.com/kristian.harting
http://www.mainstreamrecords.de