Scotland-based doom metal unit KING WITCH will begin a short Euro/UK this Friday. The ten-date journey will wind its way through Sweden, Germany, Belgium and the United Kingdom from May 4th through June 8th. See all confirmed dates below.
KING WITCH:
5/04/2018 Truckstop Alaska – Gothenburg, SW
5/05/2018 Desert Hazard – Hamburg, DE
5/06/2018 Plunschli Husbyries – Husby, DE
5/09/2018 Studio 30 – Saarbrücken, DE
5/10/2018 Rocking Bull – Antwerp, BE
5/12/2018 De Loft – Herent, BE
5/27/2018 Full Metal Haggis – Banchory, UK
6/03/2018 Banshee Labyrinth – Edinburgh, UK
6/07/2018 The Chameleon – Nottingham, UK
6/08/2018 The Dev – London, UK
KING WITCH released their Under The Mountain debut full-length via Listenable Records on March 16th. Captured by guitarist Jamie Gilchrist at their underground studio in their home city of Edinburg, and mixed and mastered by Tom Dring at Vagrant Recordings (Dragged Into Sunlight, Acolyte) in Southport, the record comes swathed in artwork created by vocalist Laura Donnelly. Influenced by everything from Black Sabbath and Led Zeppelin to Mastodon and High On Fire, Under The Mountain is as melodic as it is monolithic boasting nine riff-laden tracks offset by Donnelly's powerful yet bewitching vocals.
KING WITCH's Under The Mountain is streaming in full at the official Listenable Bandcamp page at THIS LOCATION.
Order Under The Mountain today at THIS LOCATION.
Formed in early 2015 in a dark cavern beneath the streets of old Edinburgh, KING WITCH manifests a potent and heavy brew of old school metal and the meatiest of '70s classic rock. In a time where many seek to stick rigidly within the confines of their chosen genre, KING WITCH simply writes the songs they want to play.
"Jamie Gilchrist's diverse axe work is the undeniable highlight throughout Under The Mountain's 44-minute runtime, but he's framed by excellent performances from bassist Simon Anger, drummer Lyle Brown and powerhouse singer Laura Donnelly, whose commanding voice makes the perfect narrator for these nine odes to blood sacrifices, demonic possessions and mountain adventures." — Decibel
"Laura's breathtaking, husky pipes convey equal measures of wisdom, heartache, scorn and fury, though the music mostly contents itself with the latter; aside from the creepy-crawly true doom of 'Approaching The End' and 'Ancients" acoustic jangle, satisfyingly brute-force whirlwind tempos dominate." — Team Rock
"…a modern-day classic and a muddy brick to the face of anyone not-so-sold on the power of female vocalists in heavy metal." — Grizzly Butts
"Under The Mountain is unafraid either to blaze ahead at top speed directly in the face of the listener or to stand back and manifest its ideas with a precision bordering on the graceful." — The Obelisk
"…a fantastic debut record by a fantastic band, KING WITCH offers a none-too-often seen blend of doom and thrash which is comparable to the thrash scene of the late '80s." — Metal Assault
"Scotland's KING WITCH have arrived at something like a genuine progressive doom metal on their first full-length, Under The Mountain. The music is spiked with traditional heavy metal and thrash rhythms, but the prevailing organizing principle consists of atmospheric, heaving, dynamic doom riffs powered by strikingly sonorous vocals." — Pop Matters
"We could use more acts like KING WITCH stirring that doom/classic heavy metal pot as they clearly possess all the requisite tools and songwriting ability to gain a following like Grand Magus on slightly more of classic '70s/'80s slant. Revel in the despair, as you'll come out better for it in the end." — Dead Rhetoric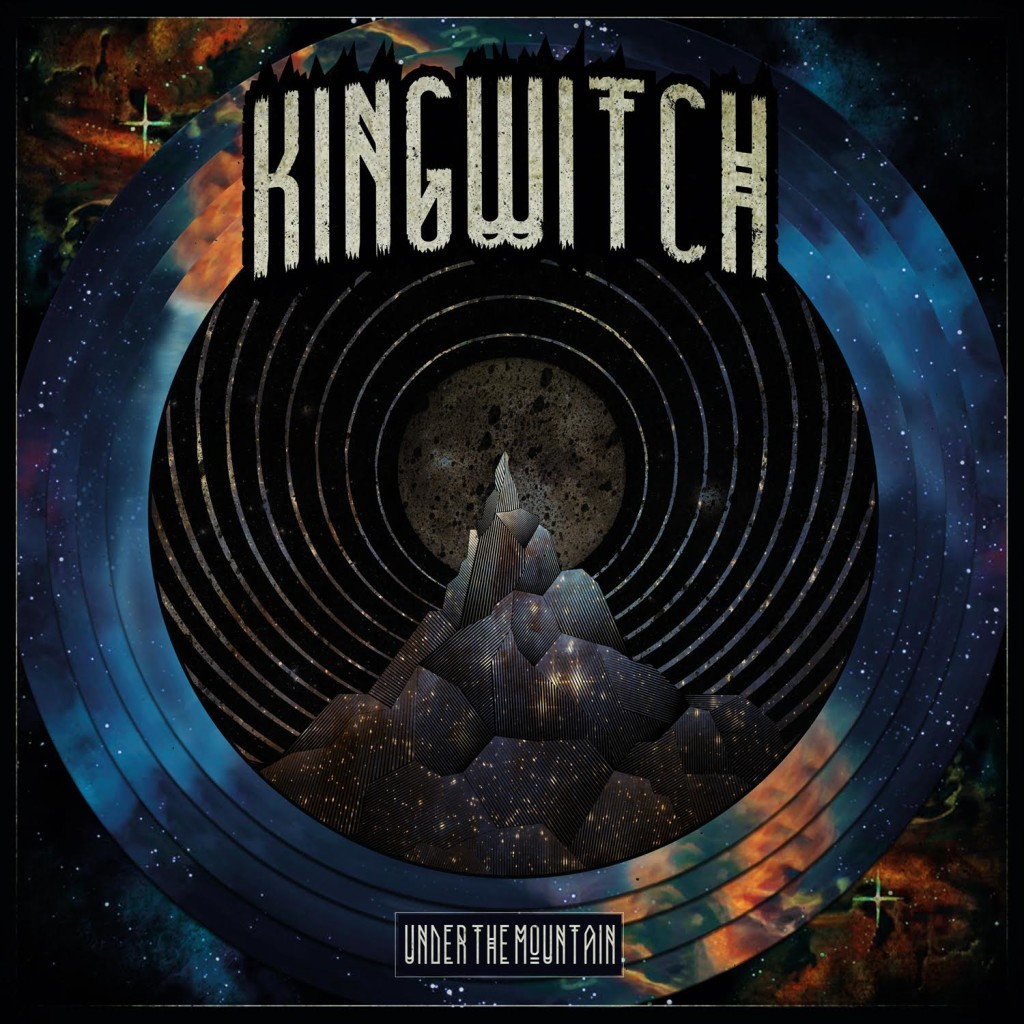 http://www.facebook.com/kingwitch
http://www.instagram.com/kingwitchband
http://www.listenable.net
http://www.facebook.com/listenablerecs