[photo by Travis Heacock]
Denver-based doom metal outfit KHEMMIS will fly out to Chicago and New York City this week for two special shows in support of their critically-lauded Hunted LP, as the album dominates year-end lists everywhere.
KHEMMIS' second LP, Hunted was released through 20 Buck Spin in October, its epic presence causing a widespread infection within fans and media critics of classic heavy metal and doom metal around the globe instantly. The album has continued to captivate the masses since its official release, and is currently dominating year-end/best-of lists everywhere, the album even taking the prestigious slot as Decibel Magazine's #1 Album Of 2016! Other recent praise includes a cover feature in Denver-based The Marquee magazine with two separate covers printed, a feature in New York-based The Village Voice, a 5/5 review by New Noise Magazine, a 9.5/10 review by Metal Injection, year-end rankings and praise from Stereogum, Pop Matters, Treble, and so much more.
In addition to touring the West Coast to Migration Fest preceding the release of Hunted, KHEMMIS has performed several times since, including a hometown record release show in October, a set at Southwest Terror Fest, and another headlining show in Denver just this past weekend. Now, KHEMMIS will fly out to two special regional one-off gigs this week, with headlining shows in Chicago this Friday, January 13th, and in Brooklyn on Saturday the 14th.
These are the only confirmed performances from the band until their confirmed participation in Decibel Magazine's Beer & Metal Fest in Philadelphia on April 22nd and 23rd with the likes of Agoraphobic Nosebleed, Sleep, Pig Destroyer, Municipal Waste, Immolation, Krieg, and others. More widespread tour dates will be announced later in the year.
Hunted is available worldwide on CD, LP, and digital formats through 20 Buck Spin right HERE.
KHEMMIS Live:
1/13/2017 Reggies – Chicago, IL w/ High Priest, Huntsman [info]
1/14/2017 Saint Vitus Bar – Brooklyn, NY w/ Crypt Sermon [SOLD OUT]
4/22-23/2017 The Fillmore – Philadelphia, PA @ Decibel Metal & Beer Fest [info]
Using the same team as their lauded Absolution debut, Hunted was recorded at Flatline Audio with Dave Otero (Cobalt, Nightbringer, Cephalic Carnage) and features artwork by Sam Turner (3 Inches Of Blood, Black Breath, TRVE Brewing). Hunted is undoubtedly an album that will solidify KHEMMIS' place at the vanguard of doom's most notable modern manifestations, in large part because they transcend the label itself. They've seamlessly blended their influences into an extraordinarily listenable album worthy of countless spins. With such a glut of music released nowadays, Hunted stands apart, rewarding repeat listens with songs seared straight into the heart.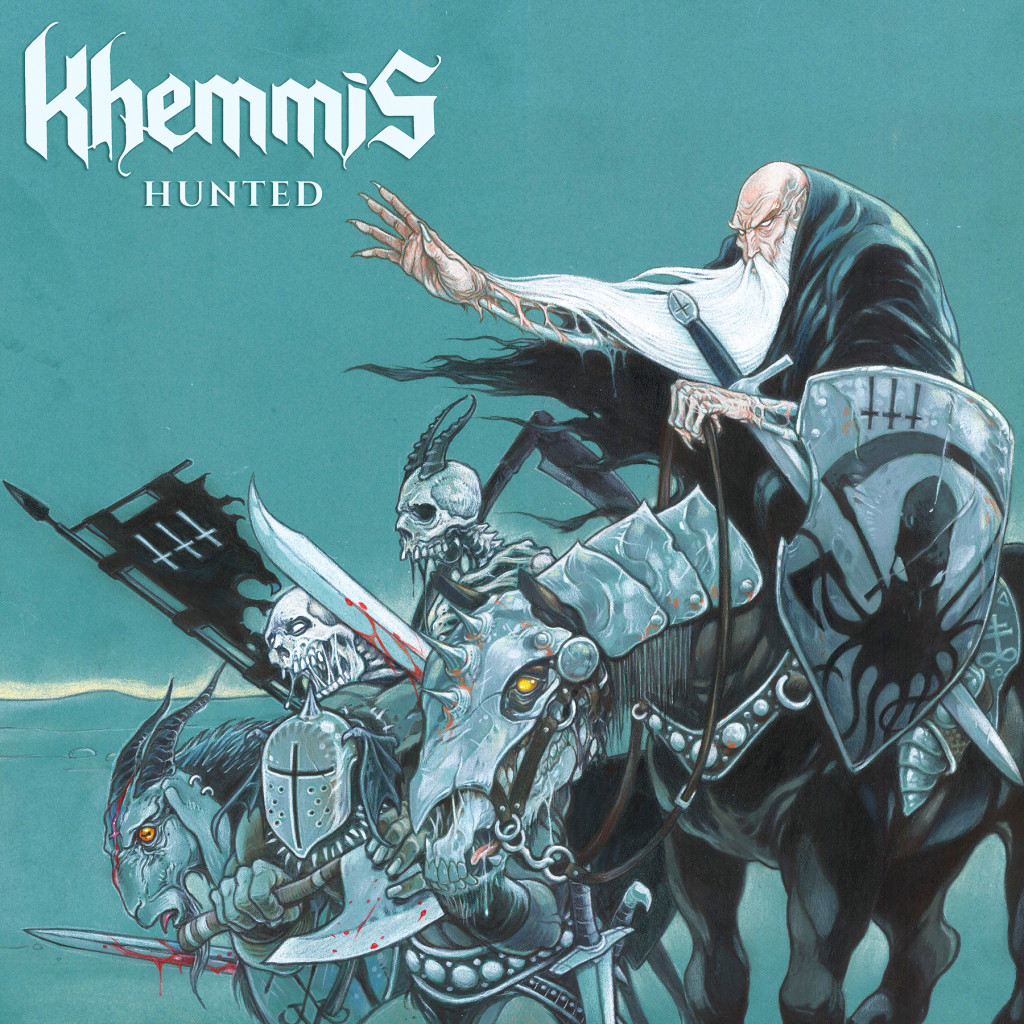 http://www.facebook.com/khemmisdoom
http://khemmis.bandcamp.com
http://twitter.com/khemmisdoom
http://www.20buckspin.com
http://www.facebook.com/20buckspin
http://twitter.com/20buckspinlabel