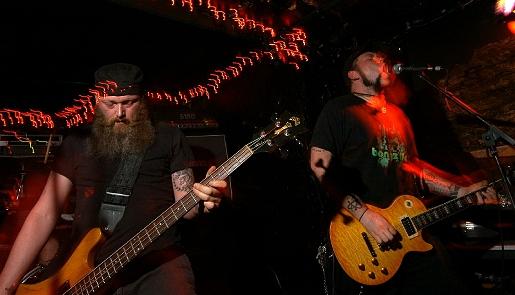 Philly's most bearded band JAVELINA have secured direct support slots for Floor on their Philadelphia and Brooklyn shows this week. The band are still rampaging their live shows with material from both of their Translation Loss albums — 2008's Javelina, and 2009's Beasts Among Sheep — as well as material they've written since.
JAVELINA Live Actions:
6/25/2010 The First Unitarian Church – Philadelphia, PA w/ Floor, Gods and Queens
6/26/2010 Europa – Brooklyn, NY w/ Floor, Unearthly Trance, Hot Graves
The JAVELINA horde are planning more live attacks for the coming months, and are booking a two-week Southern US tour for October. The outfit recently reunited with the band's original drummer and plan on bringing a beating to the road, as well as on their upcoming 7″ to be released on The Path Less Traveled Records later this year.
Stay tuned for more updates all-around on these mongrels. They are coming…
"…adroitly flips the script between frenetic bar brawling and epic power chord beatdowns – your brain won't know if you're supposed to groove and head-bang or duck and cover from all the flying shrapnel." 8/10 – Decibel Magazine

"The ghosts of drug-addled Black Sabbath and Venom smile up from the deepest pit of Hell." – Exclaim! Magazine
"I hate it." – Murderface, of Cartoon Network's Dethklok
http://www.myspace.com/javelinaphiladelphia
http://www.translationloss.com