BrooklynVegan is currently streaming "It's As If It Were," the latest single from Seattle, Washington-based progressive black metal practitioners IZTHMI. The track comes off the band's Leaving This World, Leaving It All Behind full-length set for release on March 4th via Satanik Royalty Records.
In the ever-changing landscape of society and the world at large, the IZTHMI collective found themselves lost in a place that has become less and less recognizable. As the world continues to change in ways that are both terrifying and inevitable, IZTHMI seeks to move forward. Leaving This World, Leaving it All Behind represents the mourning of the losses that we all have endured these last couple of years, and a celebration of the victories and hopes of what is to come. As we leave this world behind, we look towards a better one.
BrooklynVegan lauds the band's seamless combination of "black metal fury with all kinds of proggy twists and turns, which feel like a genuinely fresh take on black metal."
Adds the band of "It's As If It Were," "It's the first song we wrote for this LP, a pummeling and unrelenting track of blackened and grind-infused ferocity. Thematically, this song lauds the act of standing firm in our truths and values despite constant and unrelenting forces that try to pull us astray."
Stream "It's As If It Were" exclusively at BrooklynVegan at THIS LOCATION.
Leaving This World, Leaving it All Behind's eight tracks were captured by renowned producer/engineer Billy Anderson at the Hallowed Halls, mixed by Anderson at Everything Hz, mastered by Justin Weis, and comes cloaked in the mystical artwork of Andrzej Masianis.
Leaving This World, Leaving it All Behind will be released on vinyl and digital formats. Find physical preorders at THIS LOCATION and digital preorders HERE where previously released track "Leaving It All Behind" can also be streamed.
In 2016, a shared passion for atmospheric black metal drove founding members Autumn Day and Nolan Head to begin writing music for the band that would eventually become IZTHMI. As time went on, they eventually completed their lineup with Jakob Keizer, Brett Tomsett, and Gabe Kangas, forming the quintet that is the band today. The band's critically lauded debut full-length The Arrows Of Our Ways, explored the journey of self-realization through the confines of social struggle that many of us experience today. Leaving This World, Leaving It All Behind looks towards a better tomorrow.
IZTHMI:
Jakob Keizer – vocals, modular synths
Autumn Day – guitar, piano
Brett Tomsett – guitar, additional vocals
Gabe Kangas – bass, piano
Nolan Head – drums, additional vocals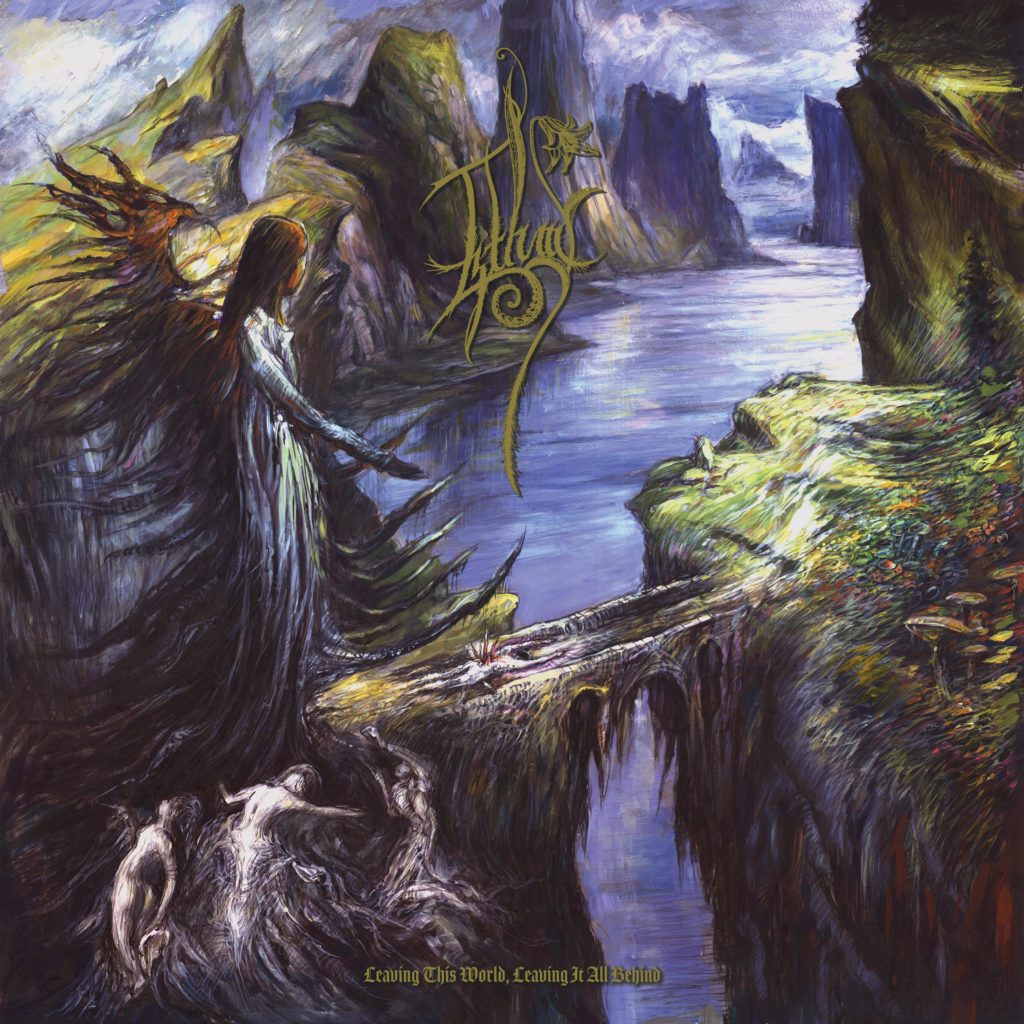 http://www.facebook.com/Izthmi
http://twitter.com/izthmi
http://www.instagram.com/izthmi
http://www.satanikroyaltyrecords.com
http://www.facebook.com/satanikroyaltyrecords
http://www.twitter.com/recordssatanik
http://www.instagram.com/satanikroyaltyrecords