Dark funeral doom/neofolk collective ISENORDAL recently issued a limited-edition demo entitled Lughnasadh MMXVII. Consisting of two consuming tracks, Lughnasadh MMXVII is a lamenting, all-acoustic offering that finds the band at their most poignant.
"ISENORDAL's acoustic music explores sonic and emotional terrain similarly intense to that of the metal ensemble, but re-examined through a different lens," issues the band of their latest offering. "Here we find the tradition and instrumentation of folk combined with the darkness of black and doom metal, structured and performed with the precision of chamber music. ISENORDAL will continue to write, play, and tour their more familiar metal music, but is excited to have the chance to begin to do the same with their folk music as well. To release both metal and folk recordings allows the band to further explore the raw, vulnerable territory in which we are interested."
Lughnasadh MMXVII, named for the Gaelic festival marking the beginning of the harvest, is a sample of the music that this stripped-down, acoustic version of the band debuted earlier this year at Thirst For Light IV in southern Washington. ISENORDAL will be releasing a full length acoustic offering soon, and sharing much more music — both folk and metal — in the future.
In the meantime, lose yourself in the mournful sounds of Lughnasadh MMXVII at the official ISENORDAL Bandcamp page HERE where a handful of physical copies are still available for purchase.
ISENORDAL – which features members of Endorphins Lost, Wilt, and Thunder Grey Pilgrim – was birthed in the year 2013 in the Cascadian region of the United States. The band's first demo release Imbolc MMXIV [Rust And Machine Records] encapsulated a sorrowful fusion of baroque and atmospheric black metal influences, and landed the band a west coast tour with Dallas' Dead To A Dying World and fellow Pacific Northwest black metallers Addaura. The band released their Shores Of Mourning debut earlier this year. Produced in 2016 as a testament to grief and an exploration of purgatory, in a time where the group itself was going through arduous lineup changes, Shores Of Mourning is a monument to ISENORDAL's camaraderie with members past and present, and an exploration of the changing of the tides towards and away from those we hold dear. It is a study in loss, and a cry for a long-absent sunrise over a sorrowful and chaotic plane. Mixing Cascadian black metal influences with funeral doom, Viking metal, and neofolk, Shores Of Mourning should appeal to fans of Wolves In The Throne Room, Subrosa, and Blood Fire Death-era Bathory. Said Metal Injection, "Shores Of Mourning is exactly the kind of artsy and powerful black metal that would make their musical ancestors proud… great melodies, lush orchestrations, and songs that aren't just long to be long…" Indy Metal Vault concurred hailing, "an absolute monster of a record – it's complex, it's nuanced, and it deftly balances the aggressiveness of black metal with more pastoral acoustic passages. It's also one of those rare albums that's both immediately engaging and reveals itself slowly over the course of multiple listens…From first note to last, this record is fucking breathtaking in terms of its scope, its ambition, and its execution."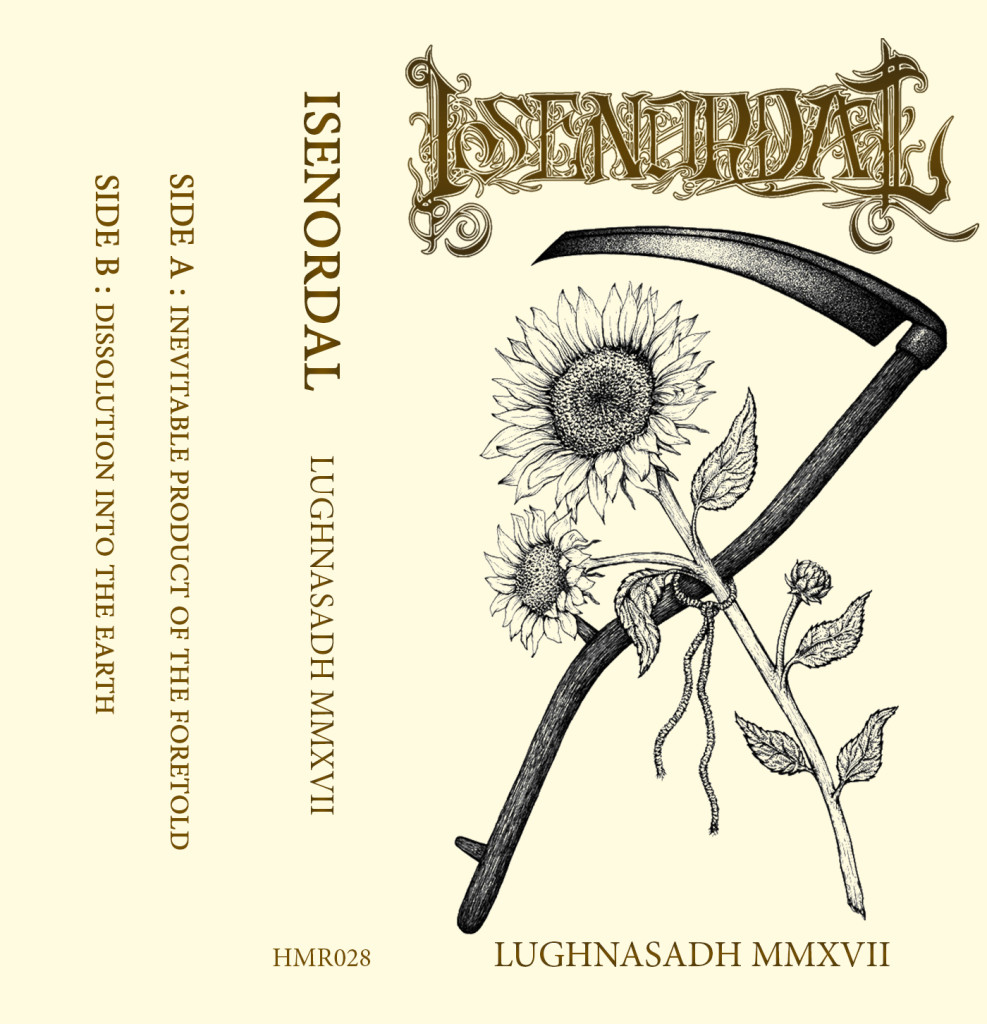 http://www.facebook.com/isenordal.metal
http://www.isenordal.bandcamp.com