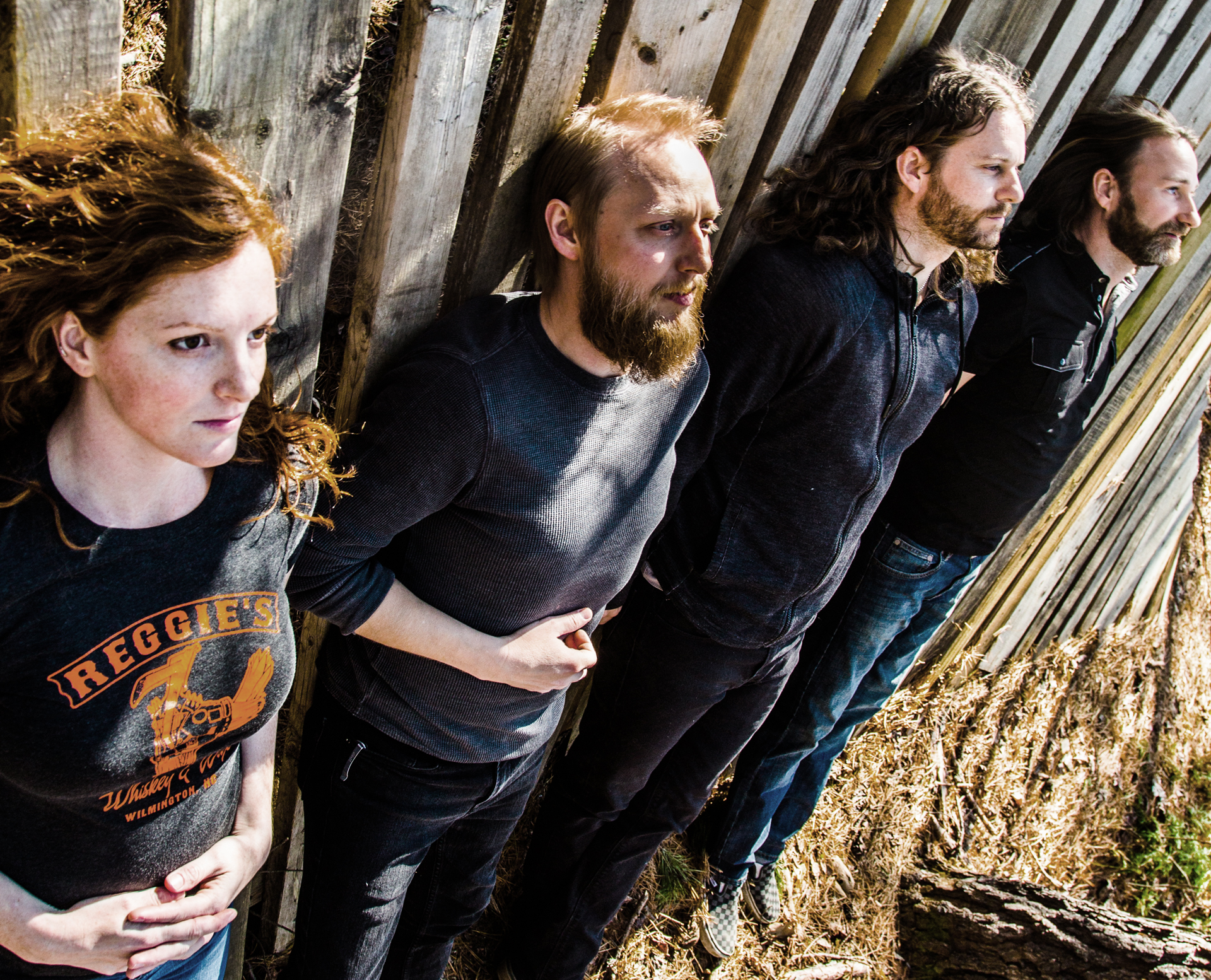 "If the ship is really going down, then it is going down and there is little to nothing anyone can do about it…" — IRATA on "Tower"
Stream / Share IRATA's "Tower" At THIS LOCATION
Greensboro, North Carolina-based heavy rock unit IRATA will release their Tower full-length on May 24th via Small Stone Records.
In advance of its release, Small Stone is currently streaming the record's thundering opening title track. Relays drummer/vocalist Jason Ward, "We started writing the song 'Tower' with what is now the opening riff. The first verse was written with this riff replaying through my head while on a fishing trip with my kids and family off the coast of North Carolina. We were heading to a popular fishing and diving spot called The Tower. The Tower is an old weather station that stands at the end of Frying Pan Shoals about thirty miles out, right before the ocean floor drops off. It was a sunny day but the ocean was very rough and it was cold. This trip inspired the song.
"One theme to the song," he continues, "is about the continuation of life after a catastrophic or seemingly catastrophic event and the blind faith some put in others to keep them safe through those events. Then the realization that the ones that are supposed to keep you safe really have no control either. If the ship is really going down, then it is going down and there is little to nothing anyone can do about it. Life will go on."
Sample "Tower" at the Small Stone Bandcamp page at THIS LOCATION.
Since its 2007 genesis at the hands of founding members Ward and Jon Case (bass, vocals), IRATA has mutated restlessly, moving from its initial morphine-infused heavy fusion through math-y metal and finally to the soaring, technical heavy rock of its current approach. Over those dozen years, IRATA has made its presence known in metal and hard rock circles throughout the Southeast and beyond. Thanks to its growth from a trio with guitarist Cheryl Manner to a four-piece with the addition of guitarist Owen Burd, IRATA is evolving yet again.
With Burd's talents on guitar, vocals, and trumpet added to what had already felt like a complete equation, IRATA is pushing itself to new vocal and instrumental heights. Accordingly, its upcoming LP Tower applies impressive musicianship and complex textures to increasingly approachable tunes that teeter between hard rock and prog-metal. It's like the sports car version of Don Caballero. Fans of Jane's Addiction, Mastodon, Kylesa, Helms Alee, Sandrider, All Them Witches, and King Buffalo pay heed.
Tower will be released on CD, digital, and limited-edition vinyl formats. For preorders, go to THIS LOCATION.
IRATA is currently in the midst of their previously-announced Rising Sun Tour set to run through March 16th in New Orleans, Louisiana. The journey includes a performance at Small Stone's special SXSW showcase March 13th alongside labelmates Tia Carrera, La Chinga, Sundrifter, Dwellers, and The Cold Stares. See all confirmed dates below.
IRATA – Rising Sun Tour [remaining dates]:
3/13/2019 Small Stone SXSW Showcase @ Lamberts – Austin, TX
3/14/2019 Spider House Stoner Jam – Austin, TX
3/15/2019 The Mix – San Antonio, TX
3/16/2019 Santos – New Orleans, LA
IRATA:
Jon Case – bass, vocals
Jason Ward – drums, vocals, synth
Cheryl Manner – guitar
Owen Burd – guitar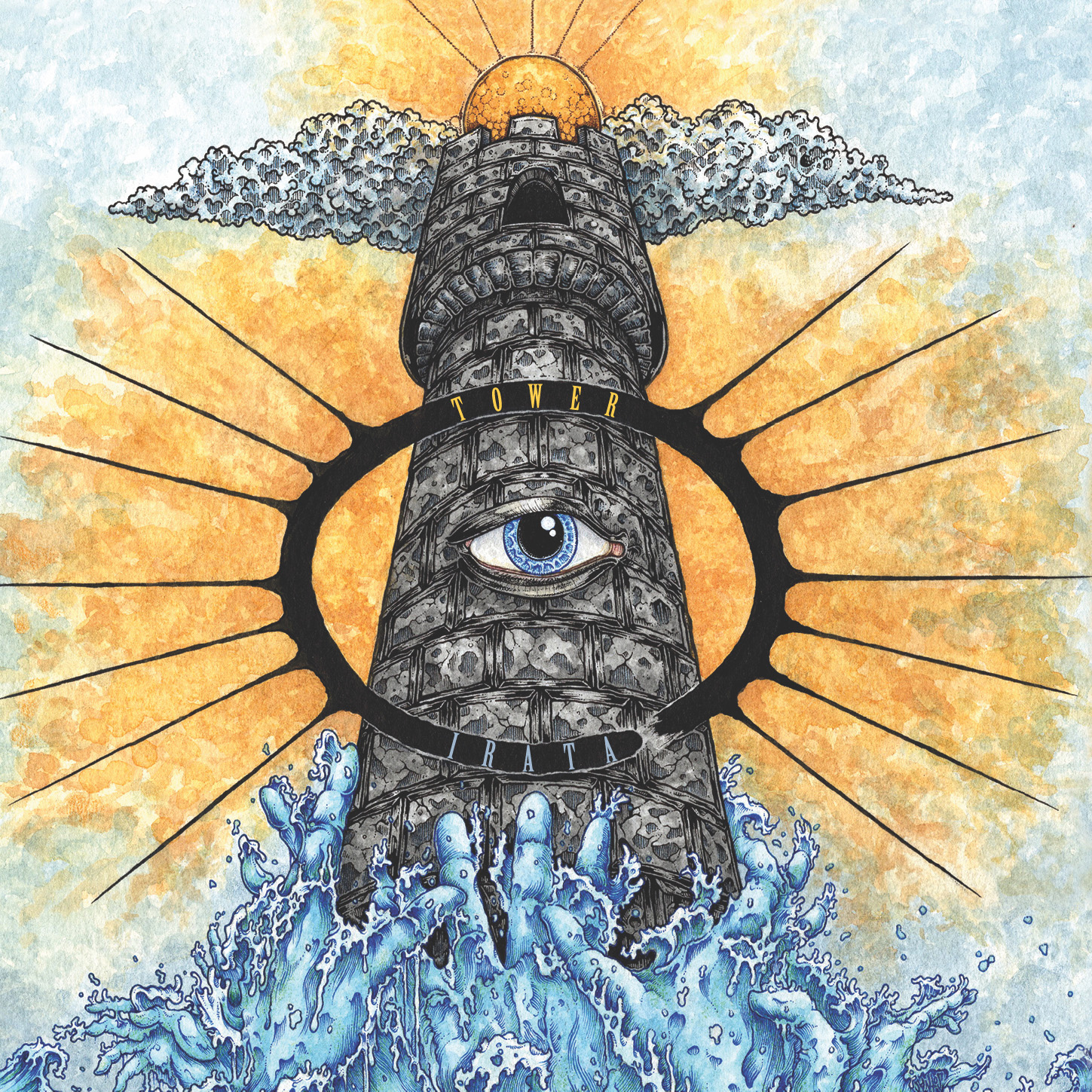 http://www.facebook.com/iratabandofficial
http://www.smallstone.com
http://www.facebook.com/smallstonerecords
http://www.smallstone.bandcamp.com