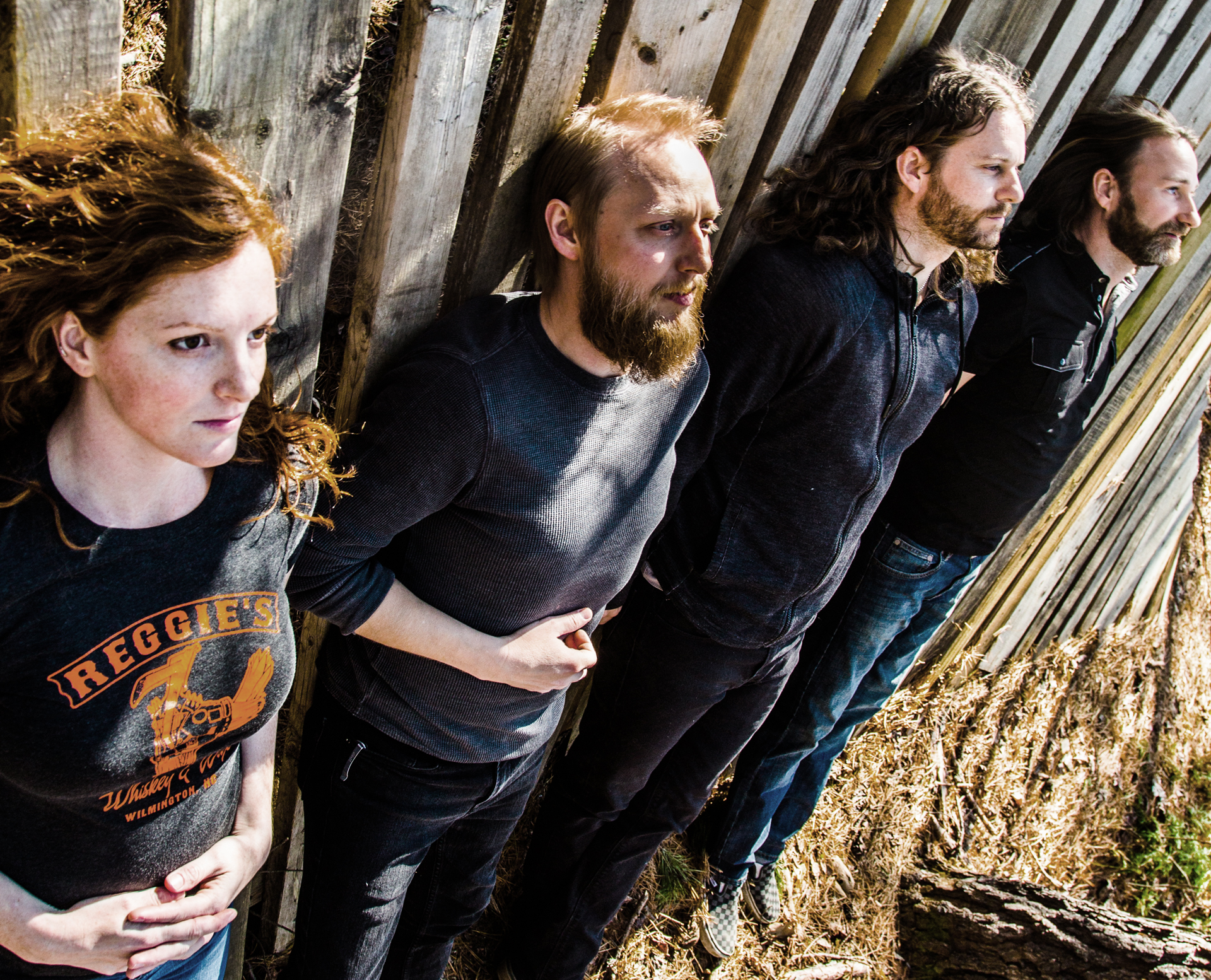 Small Stone Records is pleased to welcome Greensboro, North Carolina-based heavy rock unit IRATA to their expanding roster of riff-heavy eminence. The band will release their Tower full length this May.
Issues the band of the union, "We are thrilled to be teaming up with a label that supports so many talented bands. We are happy to be a part of the Small Stone family."
Since its 2007 genesis at the hands of founding members Jon Case (bass, vocals) and Jason Ward (drums, vocals), this Greensboro, North Carolina outfit has mutated restlessly, moving from its initial morphine-infused heavy fusion through math-y metal and finally to the soaring, technical heavy rock of its current approach.
Over those dozen years, IRATA has made its presence known in metal and hard rock circles throughout the Southeast and beyond. Thanks to its growth from a trio with guitarist Cheryl Manner to a four-piece with the addition of guitarist Owen Burd, IRATA is evolving yet again
With Burd's talents on guitar, vocals, and trumpet added to what had already felt like a complete equation, IRATA is pushing itself to new vocal and instrumental heights. Accordingly, its upcoming LP Tower applies impressive musicianship and complex textures to increasingly approachable tunes that teeter between hard rock and prog-metal. It's like the sports car version of Don Caballero. Fans of Jane's Addiction, Mastodon, Kylesa, Helms Alee, Sandrider, All Them Witches, and King Buffalo pay heed.
Additional info on IRATA's Tower, including preorders and teaser tracks, will be available in the coming weeks. In the meantime, IRATA will kick off a short stretch of live dates next month. Set to commence March 8th in Asheville, North Carolina and run through March 16th in New Orleans, Louisiana, The Rising Sun Tour includes a performance at Small Stone's special SXSW showcase March 13th alongside their new labelmates Tia Carrera, La Chinga, Sundrifter, Dwellers, and The Cold Stares. See all confirmed dates below.
IRATA – Rising Sun Tour:
3/08/2019 Odditorium – Asheville, NC
3/09/2019 Maggie Meyers Irish Pub – Huntsville, AL
3/10/2019 Growlers – Memphis, TN
3/11/2019 Double Wide – Dallas, TX
3/12/2019 Over Flow Festival @ Super Happy Fun Land – Houston, TX
3/13/2019 Small Stone SXSW Showcase @ Lamberts – Austin, TX
3/14/2019 Spider House Stoner Jam – Austin, TX
3/15/2019 The Mix – San Antonio, TX
3/16/2019 Santos – New Orleans, LA
IRATA
Jon Case – bass, vocals
Jason Ward – drums, vocals, synth
Cheryl Manner – guitar
Owen Burd – guitar
http://www.facebook.com/iratabandofficial
http://www.smallstone.com
http://www.facebook.com/smallstonerecords
http://www.smallstone.bandcamp.com